Here's Who Emily From Emily In Paris Is Engaged To In Real Life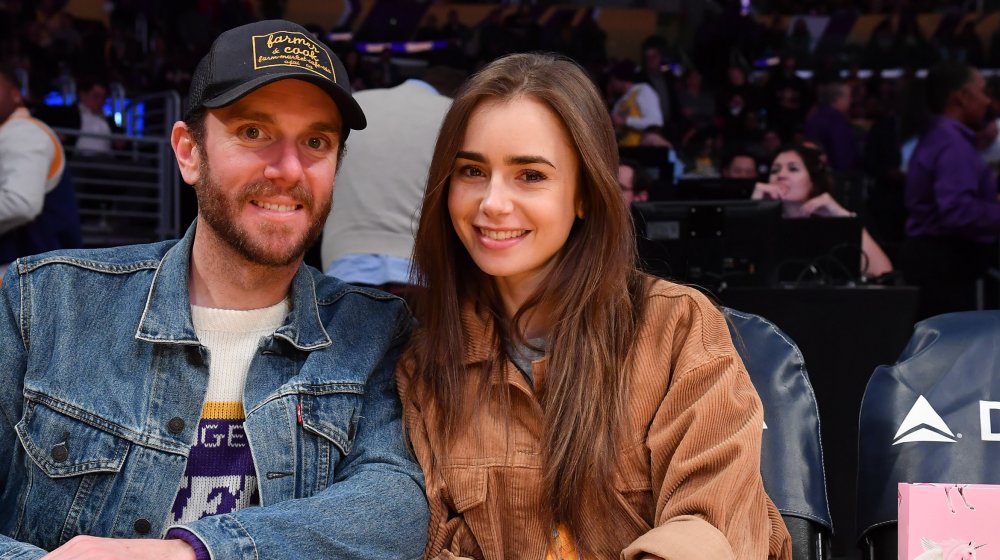 Allen Berezovsky/Getty Images
Emily in Paris — which made quite the storm when it hit Netflix earlier this month — finds the show's heroine and titular character, Emily, searching for love and success in Paris, the City of Lights. The show's first season finds Emily falling for her downstairs neighbor, Gabriel (Lucas Bravo), with the catch of course being — he already has a girlfriend. But Emily's options are far from limited: She also has an entanglement with a snobby philosophy professor (played by Julien Floreancig), a potential partner in fashion scion Mathieu Cadault (Charles Martins) and an unfortunate mix-up with an attractive-but-not-quite-legal 17-year-old Timothée (Victor Meutelet, who's 22 in real life, FYI) (via ET Online).
However, in real life, the love life of Emily's portrayer, Lily Collins, is far less complicated — at least seemingly so. On October 1, a mere two days before Emily in Paris came into our lives, Collins announced she was engaged to her writer/director boyfriend, Charlie McDowell (via People).
The past loves of Lily Collins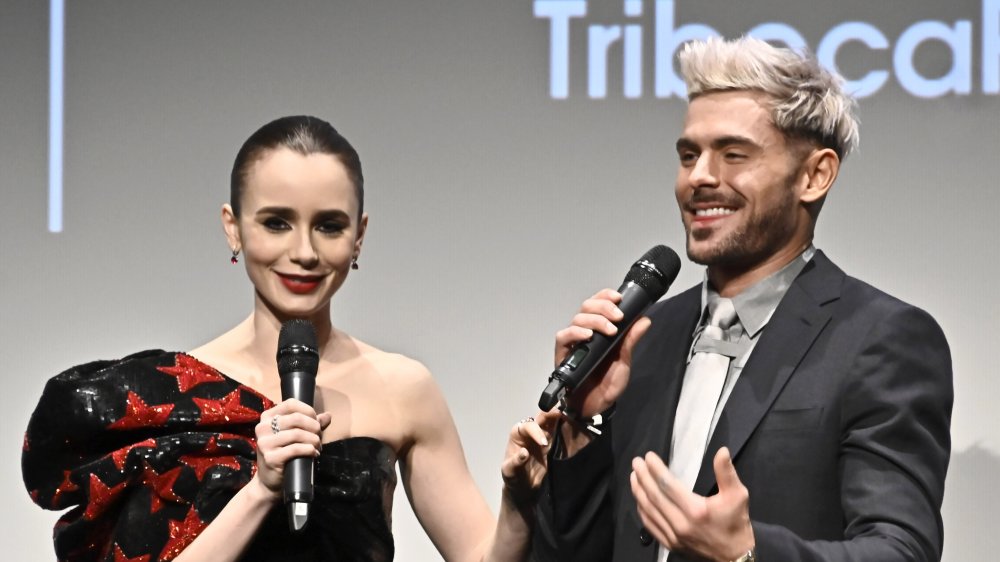 Astrid Stawiarz/Getty Images
Charlie McDowell is far from the first celebrity the Emily in Paris star has been linked to. In 2012, Collins made headlines when she was spotted with Zac Efron during a friend's birthday dinner at LA restaurant STK (via Us Weekly). However, it was never serious between the two. "It was just a casual thing and it fizzled," one insider told Us Weekly at the time. "They were never in the same place at the same time" (via Us Weekly).
There was speculation that the two would confirm their romance when they teamed up to film the Netflix movie Netflix movie, Extremely Wicked, Shockingly Evil and Vile, but the rumors were never confirmed (via CheatSheet).
A few years later, Collins was spotted with singer Nick Jonas, who, at the time, said the two were friends first, before taking things to the next level (via Page Six). "We have known each other for years, just running in the same circles," Jonas shared.
Throughout the years, Collins has also reportedly dated Taylor Lautner (via Us Weekly) and Jamie Campbell Bower (via Us Weekly).
Lily Collins said she'd been waiting a lifetime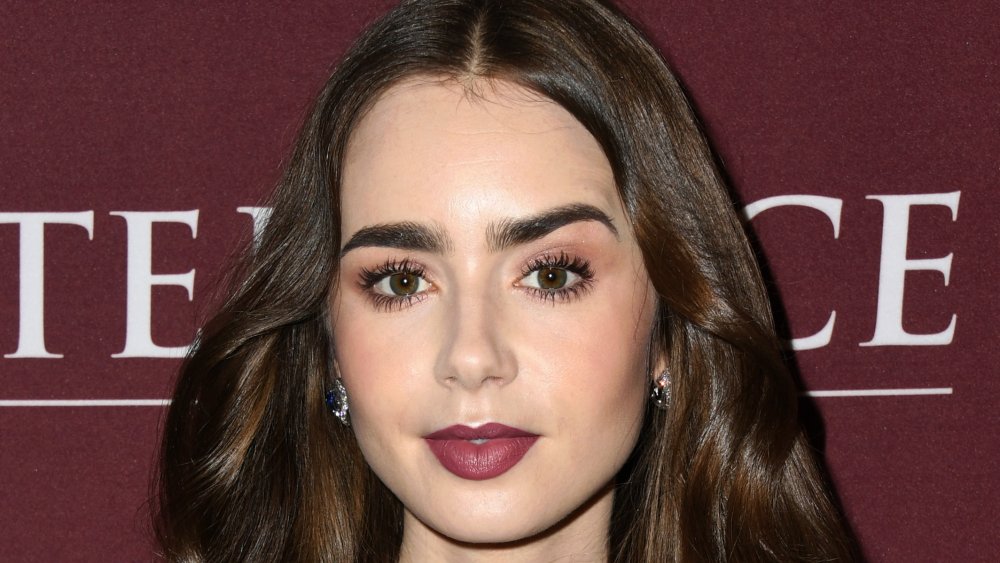 Jon Kopaloff/Getty Images
Despite the past "ups and downs" of dating, Collins knew as soon as she met her current fiance, Charlie McDowell, that she wanted to marry him (via Us Weekly).
"I was very surprised as to when and where it would happen, but it was one of those situations where I knew the second that I met him that I wanted to be his wife one day," Collins said during a virtual appearance on Live with Kelly and Ryan (via People). "It was just a matter of when, really."
And it turns out that "when" was during a road trip through New Mexico in Sedona. For her part, Collins was completely surprised — both by the proposal and the custom engagement ring McDowell created with jewelry designer Irene Neuwirth.
Like Collins, who's the daughter of Genesis drummer and solo act Phil Collins (via Vanity Fair), McDowell's family possess its own star power. He's the son of actress Mary Steenburgen and actor Malcolm McDowell (via MSN Entertainment). 
"I've been waiting my lifetime for you and I can't wait to spend our lifetime together..." Collins wrote on Instagram when announcing their engagement, and from the sound of it, that means a lifetime of some very funny Thanksgivings, particularly if McDowell's stepdad, Ted Danson (via Honey) is invited.