Here's How Much Wolf Blitzer Is Really Worth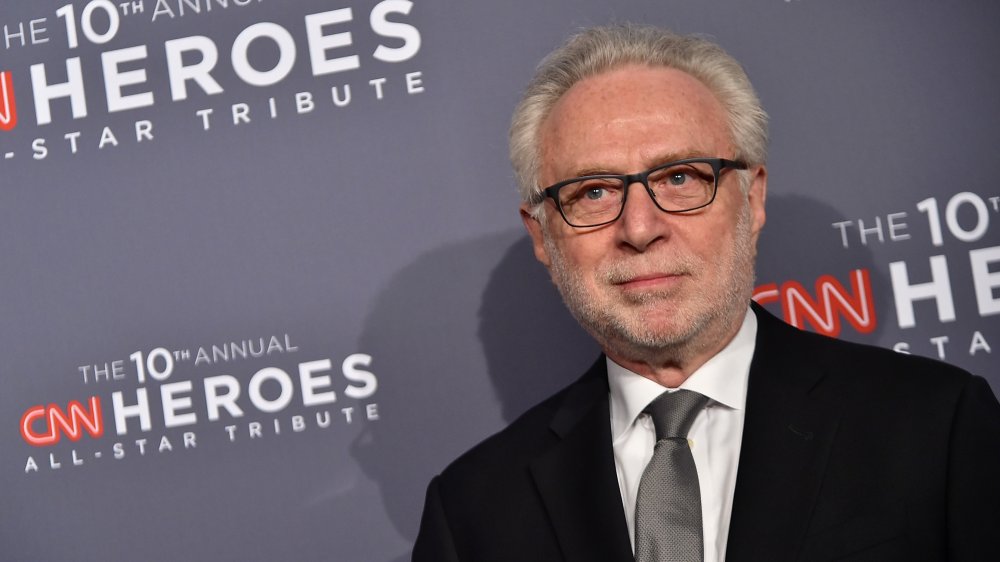 Mike Coppola/Getty Images
We may receive a commission on purchases made from links.
What's the financial situation when it comes to The Situation Room's Wolf Blitzer? The CNN anchor, who joined the network in 1990, is one of the top 15 highest paid television journalists, per CheatSheet. The German-born son of Holocaust survivors certainly doesn't try to radiate wealth — as a profile of Blitzer in Success notes, "He'd prefer to be unnoticed, unconsidered: a bearded, bespectacled source of trustworthy news and nothing more." But...there's a good reason why magazines entitled "Success" are writing about the reporter in the first place. Because, as Celebrity Net Worth reported, Wolf Blitzer's net worth is $20 million.
Quite a bit of that cash comes from an annual salary of $5 million, according to Ninja Journalist. This makes him the highest-paid CNN anchor, but considerably less well-compensated than Fox rivals Sean Hannity, who earns $29 million a year, and Shepard Smith, who earns $10 million. Blitzer also gets royalties from his book, Territory of Lies, about the American journalist Jonathan Jay Pollard, who was accused of spying on Israel, which made the New York Times list of "Notable Books of the Year" in 1989. 
Exactly $0 of Blitzer's millions came from competing on 'Celebrity Jeopardy!'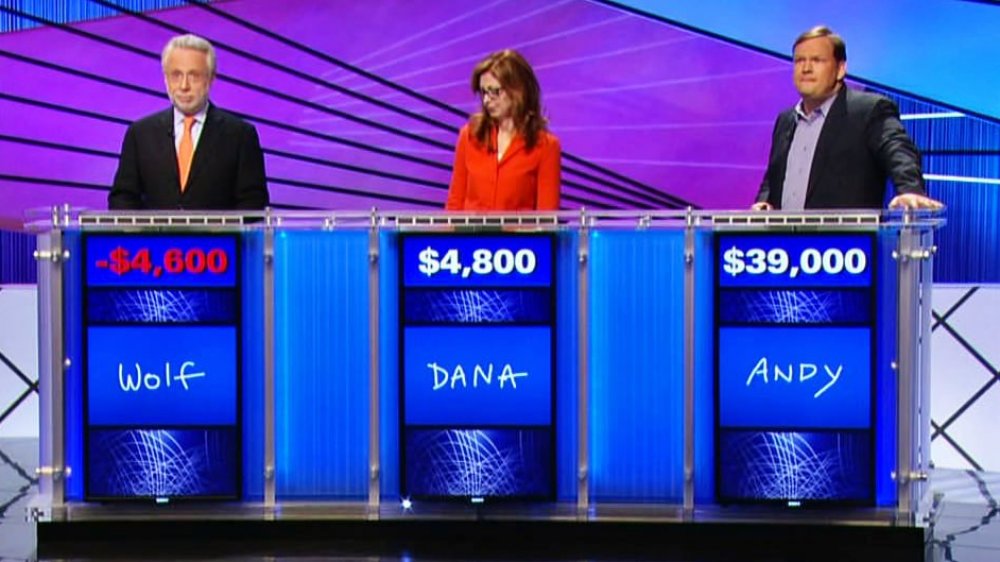 YouTube
In addition to his flourishing career on CNN, and before that as a Reuters reporter in Tel Aviv, Israel, Blitzer has had a number of cameos, playing himself in a James Bond movie, House of Cards, Mission: Impossible, and on the sitcom Murphy Brown (per IMDb). 
Blitzer also appeared on Celebrity Jeopardy! competing against Andy Richter — but this was not a lucrative gig. While he blitzed through the opening rounds, his score tanked as he incorrectly answered questions about everything from pasta to the city where Jesus Christ hailed from, responding Jerusalem — where Blitzer had worked –instead of Bethlehem. "Blitzer (whose job is to bring knowledge to the world) eventually sat at $-4,600 as Richter (a late-night comedy sidekick) continued to crush it, getting nearly every question and eventually earning $39,000," observed The Washington Post.
Blitzer lives off his non-game-show earnings in Bethesda, Maryland, with his wife, Lynn Greenfield.