The Surprising Effect Facetune Might Be Having On Your Health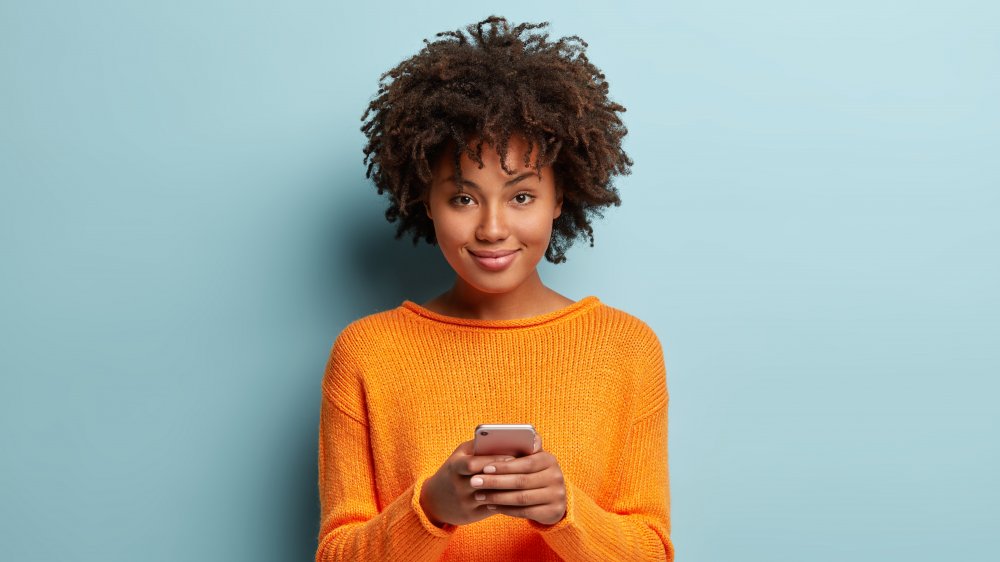 Shutterstock
Since the advent of Facetune in 2013, Photoshop-quality touch-ups have become so ubiquitous on our social feeds that we are now inundated with photos featuring what is commonly known as the "Instagram face" (via The New Yorker). This generically beautiful ideal that encompasses a cyborg-like combination of anime character meets Kim Kardashian inspires more agita than admiration, leaving many women yearning after countless hours spent smoothing out their faces and contouring their bodies using photo-editing tools on their phones. 
"There's a well-established link between social-media usage and psychological concerns," says Peace Amadi, Psy.D., an associate psychology professor at Hope International University in California (via Women's Health). "Instagram has been tied to anxiety and depressive symptoms, but also to concerns such as anxiety related to physical appearance, increased body dissatisfaction, and lower self-esteem." And with everyone spending more time online these days, it's likely these concerns are increasing.
Here's why too much Facetune is a problem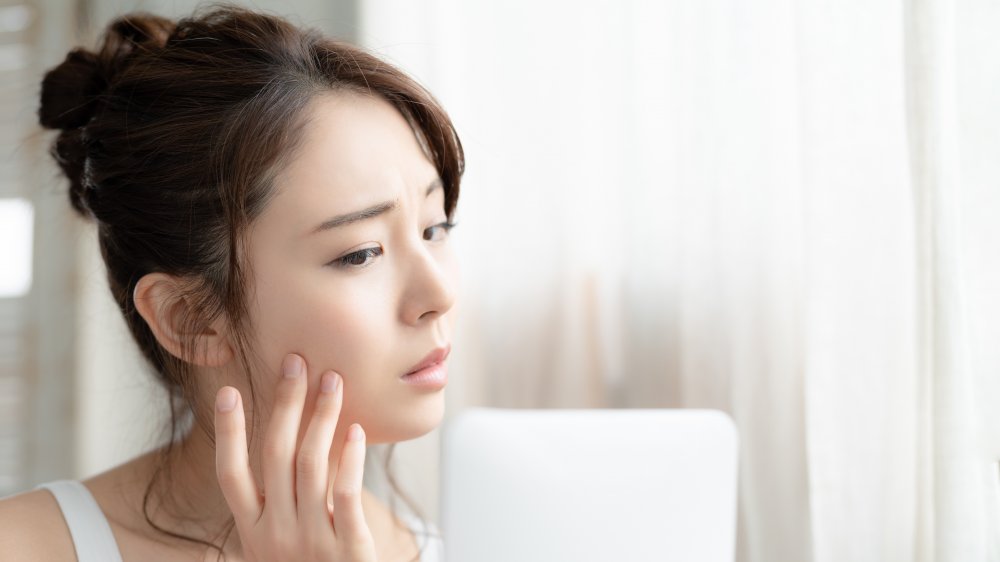 "It's crazy that this one app can change how somebody thinks and feels about themselves," says Zaza9000, creator of the subreddit r/instagramreality (via Forbes). "We have influencers and celebrities that are making their waists smaller and [their] a**es bigger and people are paying attention to that. Then the follower feels like they have to do that in order to get people to love them and pay attention to them while they are chasing the like and follower button." Adds Peace Amadi, Psy.D., "It seems harmless at first, but a slight edit here and a slight edit there can spiral into obsessive-compulsive tendencies around body image" (via Women's Health).
If you do find yourself obsessing over how you compare to a barrage of Facetuned selfies, experts advise taking control of what you can for peace of mind. "Unfollow people that trigger unhelpful thoughts or feelings," says Alyssa Lia Mancao, a Los Angeles-based therapist. "It's okay to mute the accounts that don't make you feel good about yourself and start following accounts that make you feel better."