Here's Why You Need To Apply Lip Liner Before Lipstick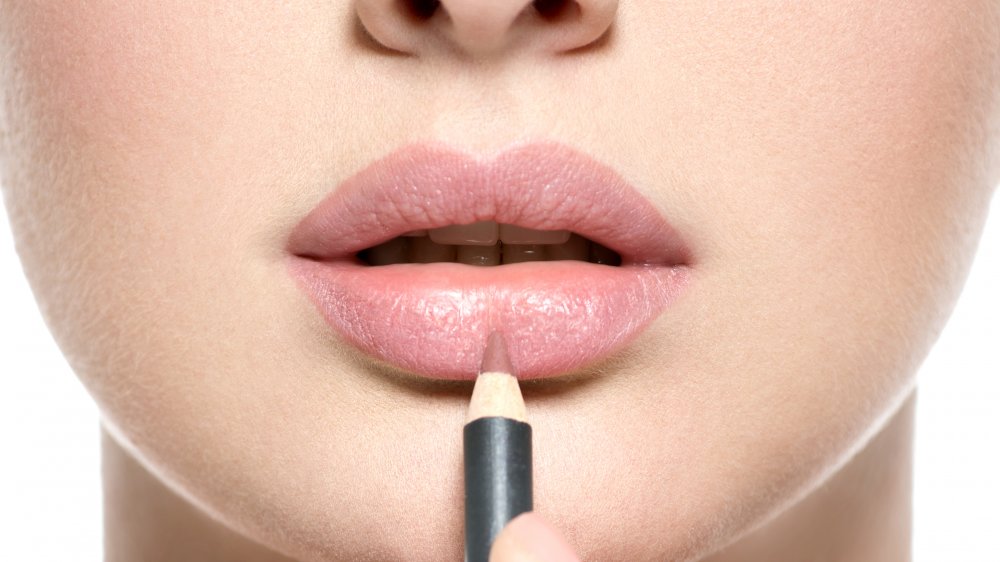 Shutterstock
If you're like us, you know that immensely satisfying feeling of the first swipe of a brand new lipstick you've been pining after. Applying the perfect shade for whatever look you're trying to achieve is the essential finishing touch, so we know how frustrating it is to catch a glimpse of yourself in the mirror to find the color is bleeding at the corners of your mouth, or that those few sips of wine have almost rubbed the color completely off. Wearing lip liner can help prevent both of these annoyances. And if you're having cringe-worthy 90's flashbacks of dark brown lip liner with a much lighter lip color, we assure you that's not what we're about to recommend.
Actually, along with properly exfoliating and hydrating your lips, using lip liner is among the best ways to ensure the lip color of your choice stays put for as long as possible, and the best options for color are either a perfect match to your lipstick or a liner that matches your natural lip color (the most versatile, economic choice if you wear many varying shades of lip color) (via makeup.com).  
How to properly apply lip liner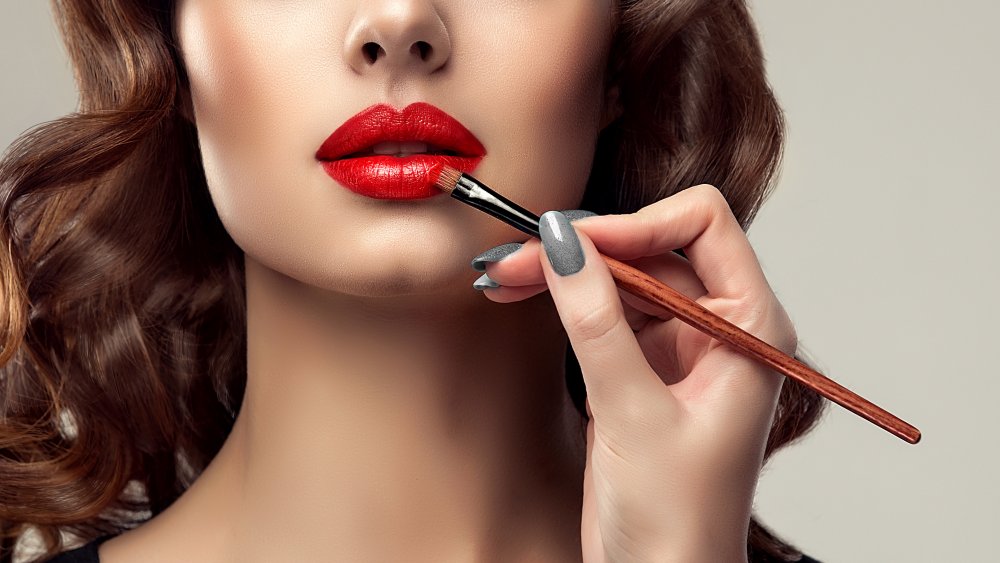 Shutterstock
"Using a pencil under your lipstick gives you a super-saturated, long-wearing look," Laramie, makeup artist and founder of Book Your Look, told Good Housekeeping. She went on to suggest three major tips for those wanting to get the most out of this look. First, you want to sharpen your lip pencil. This ensures you get the precision application you want. Second, she recommends that if you decide to match your liner to you lip color, you need to pay close attention to undertones. For instance, pairing an orange-red lip liner for a blue-red lipstick isn't going to look right. Last, she says you should use a small q-tip to help apply and blend the lip pencil into the corners of your mouth so as to avoid a super harsh line in this area. 
And with regard to application, if you choose to use a lip liner that matches your natural skin tone rather than the lip color itself, celebrity makeup artist Tiffany Hall-Scarmana tells makeup.com you should "pick a nude shade that is close to your natural lip color, and lightly trace the natural lip line to define the shape...Buff out the edges into the center of the lip with a brush and layer with a clear gloss."