Celebrity Chefs Who Don't Eat Their Own Food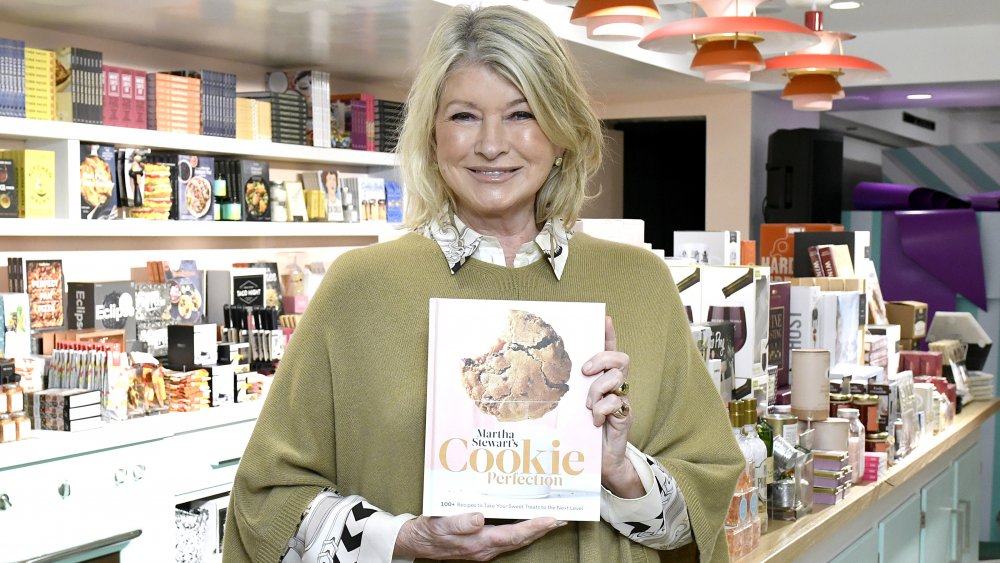 Eugene Gologursky/Getty Images
Not tasting your food while you're cooking it is a rookie mistake, according to The Kitchn. "Those of us who have been to culinary school can attest that taste! taste! taste! is one of the most frequently heard commands from the chef instructors," the culinary blog noted. Yet, some of the most famous chefs in the world will not eat certain foods they cook. 
Martha Stewart, for example, confessed on the Today show that doesn't think grilled chicken is "a good thing" — her catchphrase for anything she creates on her shows — and she actually called truffle oil "a hideous thing." However, Stewart's website is replete with recipes featuring both ingredients, including Grilled Chicken with Cherries, Shallots, and Arugula and Truffle Mashed Potatoes.
Meanwhile, it's a well-established fact that Food Network chef Guy Fieri cannot stand eggs. There's a hilarious episode of his show, Divers, Drive-Ins and Dives, where Andrew Zimmern tries to coax him into eating an egg on a pizza, as Fieri protests dramatically. "Hard-boiled and scrambled — that's just not the way I like to party," he later explained to the Tampa Bay Times. But many of the restaurants bearing his namesake offer plenty of options for people who enjoy a nice plate of "liquid chicken," as Fieri calls it. The majority of the breakfast options at Guy's Sammich Joint, in fact, offer some combination of eggs and sandwich bread.
But Stewart and Fieri aren't the celebrity chefs who won't eat some of their own culinary creations.
These celebrity chefs won't eat their veggies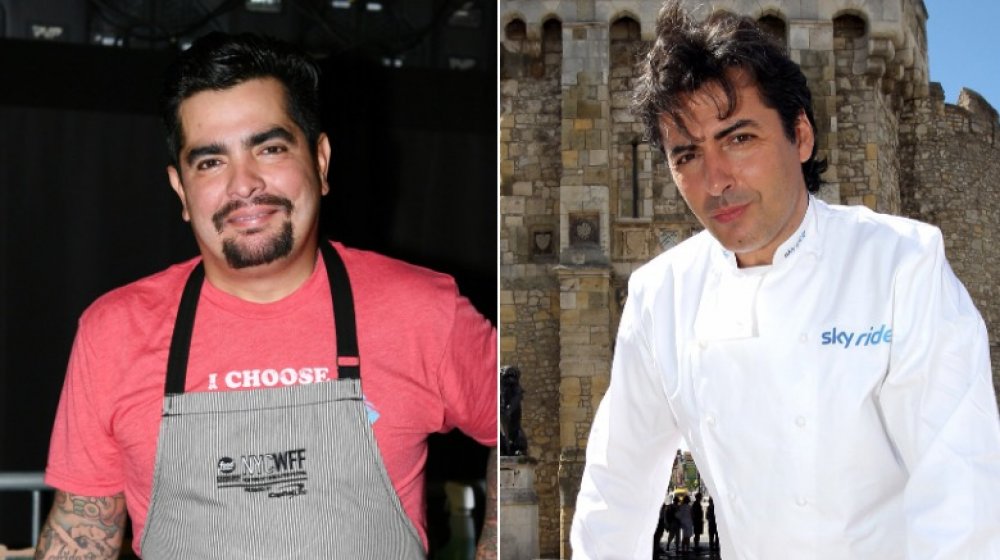 Dave Kotinsky, John Gichigi/Getty Images
Amazingly, Mexican cuisine icon Aarón Sánchez does not adore a vegetable that's in many south-of-the-border recipes: green bell peppers. "I like red bell peppers and yellow bell peppers, but green peppers just don't taste like much of anything," the MasterChef star told Food Network. Most of Sánchez's recipes simply swap out green peppers for other types of bell peppers, like red or yellow. However, green peppers is one of four pepper types (including jalapeno) in one of his salsa recipes, and both red and green bell peppers are featured in his Chicken Fricassee.
Meanwhile, Michelin Award-winning chef Jean-Christophe Novelli, who hosts Bravo's Chef Academy, hates onions and admits that he won't taste his recipes that call for the pungent vegetable. Novelli has even gone to great lengths to make onions more palatable, explaining on an episode of Saturday Cooks! that he soaks them in milk for hours to remove their bitterness. When the host asks if this technique made a difference, Novelli confesses, "Apparently... I mean, I'm not too sure." Still, he doesn't omit onions from his recipes altogether, including a French onion soup that calls for one kilogram — or about two and a quarter pounds — of red onions (per Food & Wine).
Giada De Laurentiis reportedly spits out the food she cooks on air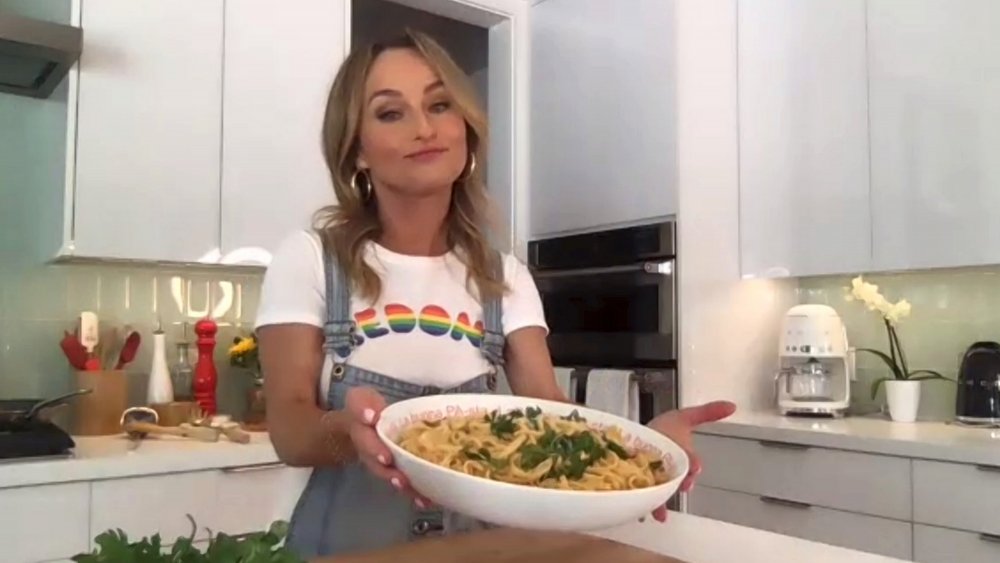 Getty Images/Getty Images
If you believe the rumors, Food Network celeb Giada De Laurentiis doesn't actually "eat" any food she cooks — at least, on TV. The Today show contributor has said that she maintains her tiny figure by eating in moderation, but an anonymous source cited by Page Six claimed that De Laurentiis goes to great lengths to avoid swallowing anything she makes while filming and reportedly has a spit bucket on standby. "Sometimes when they are shooting her taking bites out of food like cake," the insider alleged, "they have an assistant take the bite (so you only see teeth and a mouth), and then they cut back to her taking an empty fork out of her mouth to resume filming."
A rep for the celebrity has denied this rumor, and in public, De Laurentiis has been spotted enjoying many a gustatory treat. However, one food she openly abhors is coconut. "I don't eat coconut. I don't like anything with coconut. Not [coconut] water. Just no coconut — at all. In anything," she told Bravo's The Feast. If you're nuts for coconut, though, you'll find plenty of De Laurentiis' recipes are chock full of this ingredient — ranging from Chocolate Coconut Cake to Thai Curry, which calls for two whole cans of coconut milk. 
So how does De Laurentiis know exactly how much coconut to include when she's formulating these recipes? Maybe that's what the alleged spit bucket is for.