AOC Fans Clap Back At Critics Of Her $14,000 Vanity Fair Outfit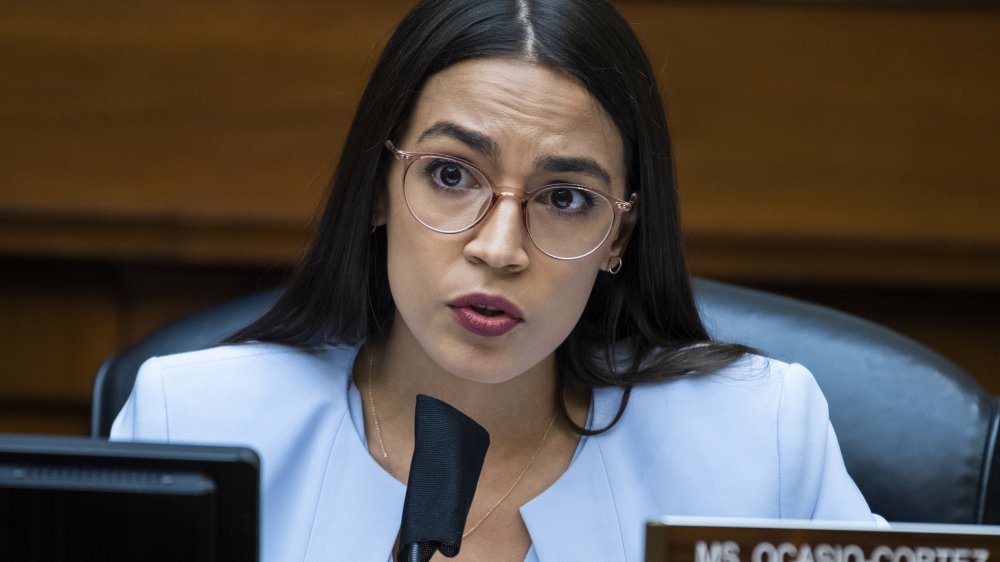 Pool/Getty Images
There doesn't seem to be anything that Alexandria Ocasio-Cortez, or AOC, can do that Republicans like. The latest apparent infraction was the $14,000 outfit that she wore for her cover shoot for the December 2020 edition of Vanity Fair, with some on the right calling foul and relishing in reporting on the cost of her outfit, and others coming to her defense.
"Socialist AOC appears in Vanity Fair in $14,000 of designer suits and Louboutins to call Trump a motherf****r for not paying tax" is the headline in the Daily Mail. On Fox News, they point out "The progressive lawmaker from New York — whose policies often sway far to the left of more centrist Democrats — has in the past condemned politicians that she says are beholden to Wall Street, even as she was gifted a $2,850 suit from Loewe for the shoot, according to reports by the Daily Mail."
The controversy continued, as so many controversies tend to do these days, on Twitter. One tweet from political commentator Sunanda Vashisht called out AOC's outfit as an example of hypocrisy. "AOC on the cover of Vanity Fair. The clothes are estimated to cost $14,000. So happy that AOC is upholding the long established hypocritical tradition of Socialists who believe Socialism is for poor while they enjoy the fruits of Capitalism."
AOC fans come to her defense on Twitter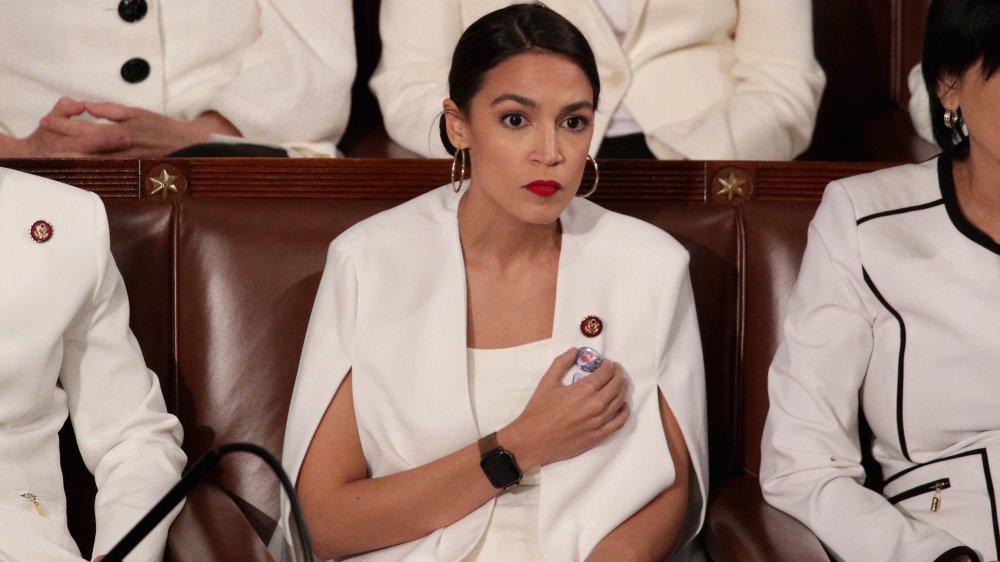 Alex Wong/Getty Images
But AOC fans clapped back quickly. @Midsammar replied, "I don't know who needs to hear this but Vanity Fair doesn't let you keep the clothes from your photo shoot and Mark Hamill doesn't get to keep the lightsabers".
And from @lifesafeast, "Do you know how things like magazine photo shoots work? You think she owns these clothes? On the other hand, she worked her way through college, ran for office on an admirable platform, got elected, and is now an incredibly influential progressive & a strong voice in Congress."
The white suit she's wearing on the magazine cover is an homage to the women's suffrage movement. According to The Independent, "In 1908, Votes for Women editor Emmeline Pethick-Lawrence introduced the movement's official colour scheme which included white to represent purity, green for hope and purple for loyalty and dignity." It's not the first time she's rocked a similar look. The politician wore a white cape suit to her swearing-in ceremony and the 2019 State of the Union, 100 years after the 19th amendment which gave women the right to vote.