Matt Roloff's Sad Confession About His Divorce From Amy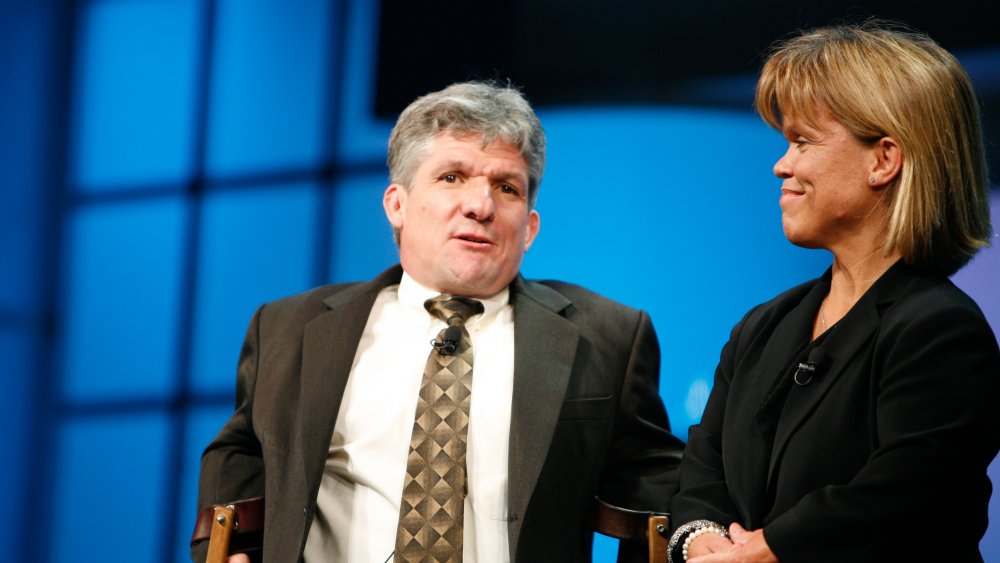 Amy Sussman/Getty Images
Longtime fans of Little People, Big World know that Roloff family patriarch Matt is high-energy and high-paced. A man of action, he likes getting to the point of the matter in a very direct way. After dissolving their 30-year marriage in 2016, the former couple continued to live on the 34-acre-farm in separate houses as co-owners of this fall destination. At the time, Amy said, "One of the reasons I stayed in the big house [is] because that was in my best interest going through separation, divorce, and I think I needed time to say that I had a permanency, I had a place, I had something that I could hang on to, grasp, in order to figure out 'I'm officially divorced,'" (via Distractify).
Clearly a sentimental journey, Amy's decision about leaving the farm in 2019 was a big one. While purchases a new home with fiancé Chris Marek (via Good Housekeeping), Matt also proposes to Amy that she has five weeks to decide on whether to sell her half of the farm to him, too (via CheatSheet). While good for business, Matt's directness and speed can be personally cutting, and his recent interaction with ex-wife Amy over this decision is less than pleasant.
Matt's reaction to her decision process reveals some sad information about the reason for their divorce.
Little people, big divorce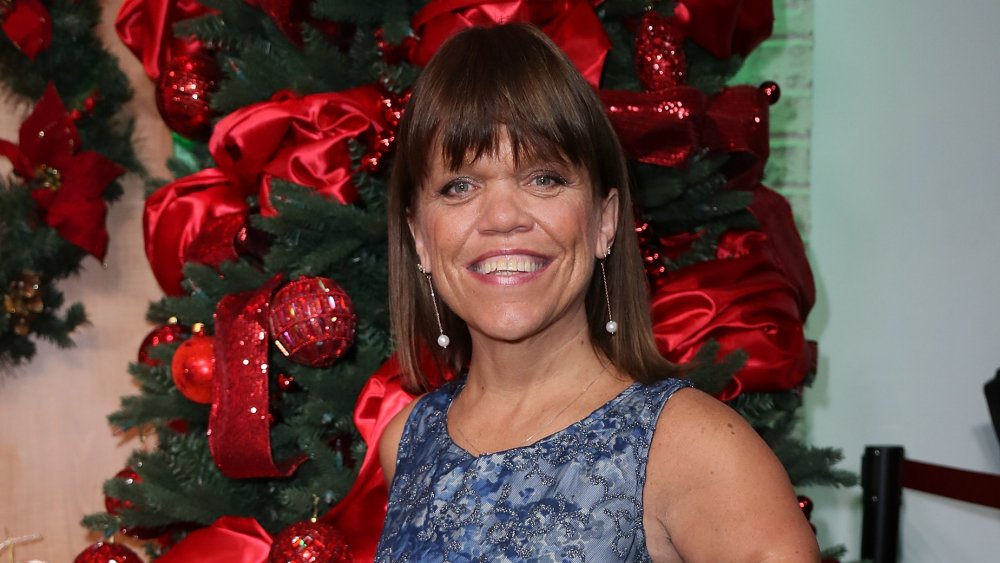 David Livingston/Getty Images
While eventually choosing to sell, Amy struggles to pack up 30 years of memories, and Matt complains, "I'm just surprised you're not focused on that more, but you're just over here every day taking a two-day process into a six-month process," (via Cheatsheet). Reminding Matt that her world now has priorities beyond him, Amy quips, "I've got other things going on in my life," to which Matt coldly replies, "That's why we're not married anymore," noting that "We move at very different paces."
It would seem that when these little people divorced, they had big problems brewing. Combine this difference in sentimentality and manner, Amy has also alluded to Matt's past behavior being inappropriate with farm-employee-turned-girlfriend Caryn Chandler in her memoir A Little Me (via Cheatsheet). Speaking of this sudden push for speed, Amy says, "For me, a few weeks to sell a big chunk of real estate and a business that we started together, I have to push the emotion part of that out. But it's hard for me to do that."
But don't worry — it's a happy ending for all. 
Amy is still interacting with the whole family including working at the farms for Pumpkin Season 2020 (via People). Perhaps with fewer shared projects and space, this former couple will find the healing they need for a future as happy co-grandparents instead.