Brooklyn 99's Surprising Nod To Susan Boyle Has The Internet Talking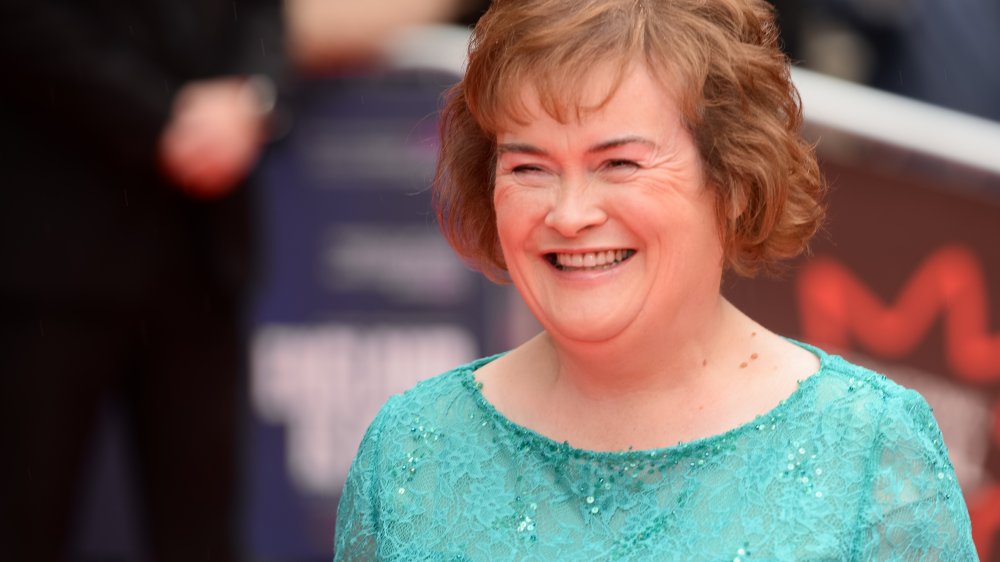 Roberto Ricciuti/Getty Images
The goofy American cop show Brooklyn 99 starring Andy Samberg has had cameos from the likes of comedians Adam Sandler, Bill Hader, Nick Offerman, and Maya Rudolph (via CinemaBlend), but some online are clamoring for a singer to make an appearance. Specifically, the Scottish songstress Susan Boyle (via Metro).
Boyle, the unexpected star of 2008's Britain's Got Talent whose audition rendition of "I Dreamed A Dream" from Les Miserables has been viewed on YouTube over 27 million times, may not seem like the first choice to show up on the police comedy series. But she was name dropped back on the show in May 2019 when Charles Boyle, played by Joe Lo Truglio, was talking about his family tree with Captain Holt, played by Andre Braugher, and said, "My cousin Susan didn't know she could sing until her late 40s" (via Digital Spy).
Boyle's up for a quick cameo apparently. Metro heard from someone close to her that, "Susan didn't notice the mention at first [...], but when it clicked, she was absolutely thrilled. She'd love to do a cameo if she was ever offered the opportunity." Here's hoping that message gets passed along to show creators Dan Goor and Michael Schur.
It wouldn't be Susan Boyle's first Hollywood cameo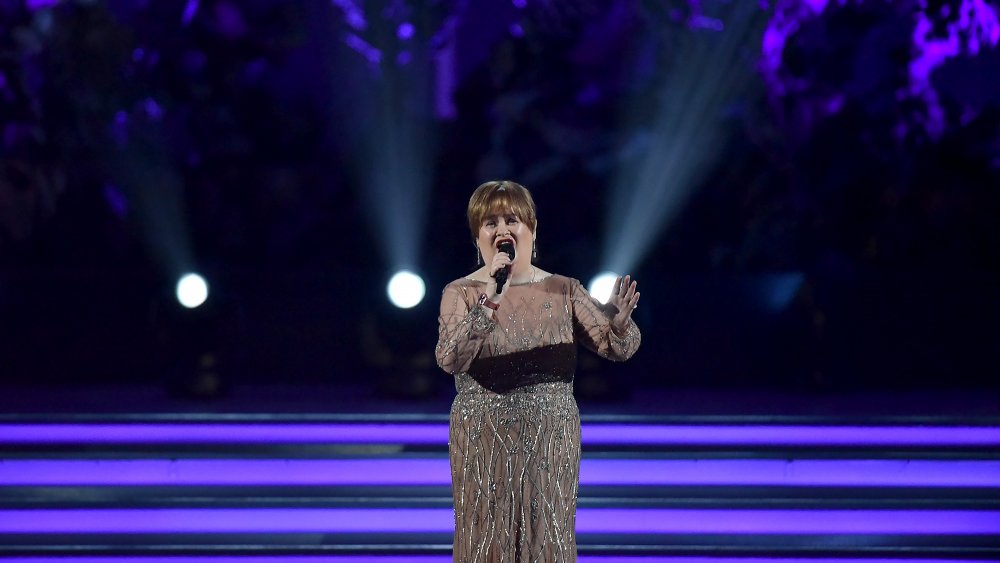 Vatican Pool/Getty Images
Melissa Fumero, who plays Amy Santiago on the show, was a fan of the blink and you miss it joke, posting a gif of the joke on Twitter back when it aired with the note, "This joke made me laugh so hard. #Brooklyn99."
She wasn't the only one fangirling over the joke with comments like these from @Gracezillaa "I never thought I'd see the day there would be a Susan Boyle joke in #Brooklyn99 but here we are and I don't know how I coped without it" and @joshbeard, "I'm finally catching up on the latest season of #Brooklyn99 and them ultra-subtly sneaking a Susan Boyle joke into Ep. 15 of the season made me laugh harder than any other moment on any other TV show in a very long time. Absolute gold by @JoeLoTruglio and the writers lol."
This wouldn't be the first time for a Hollywood comedy cameo for Boyle. She popped up in Zoolander 2 alongside Ben Stiller and Owen Wilson as an over-the-top version of herself, flipping off the paparazzi in an airport in Rome (via The Sun).