There's A Good Reason Fleur From Harry Potter Looks Familiar
The Harry Potter cast is chock full of bonafide stars. So much so that if you were to give the series a re-watch, it's pretty much guaranteed you'd recognize one of the actors from somewhere else. While some of the secondary actors in Harry Potter were pretty much unknown before the series and faded back into relative obscurity afterwards, that isn't the case for many of the films' stars. Namely, Fleur Delacour, one of Harry Potter's opponents in the Triwizard Tournament and eventual member of the Weasley family, has been quietly appearing in movies and on TV in the years since (and even before) the series wrapped.
Just because you recognize an actor, doesn't mean it's easy to remember where you know them from. In fact, you may have seen Clémence Poésy pop-up in movies and TV shows since her Harry Potter days and didn't even realize it was her.
This is where you've seen Fleur from Harry Potter before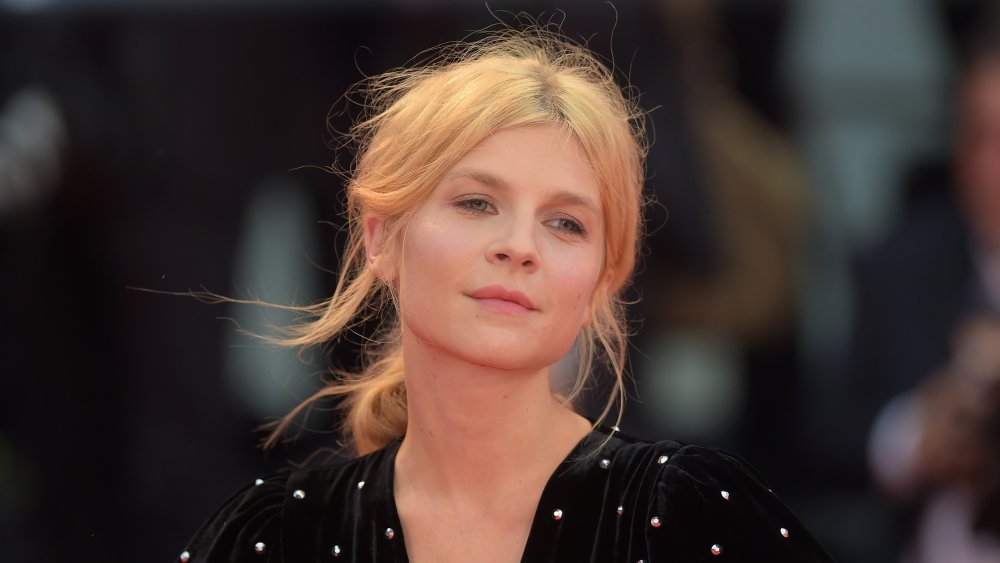 Antony Jones/Getty Images
Clémence Poésy has plenty of acting credits on her IMDb page, which also shows she's been working fairly consistently for many years. While Poésy has appeared in several French films, American audiences would likely recognize her mostly from her roles in 127 Hours (2010) and Tenet (2020). Gossip Girl fans would also recognize Poésy as Chuck Bass' French girlfriend from the series' fourth season (via PopSugar).
Poésy has also worked as a model, notably as the face of Chloé for their Love Story perfume (via The Telegraph). 
Though Harry Potter fans might always remember her as the formidable and beautiful witch who knocked Ron off his feet in her first appearance in the series and ultimately married his older brother, Bill, Poésy's stable Hollywood career is impressive in its own right (via ScreenRant).