What You Don't Know About Sean Hannity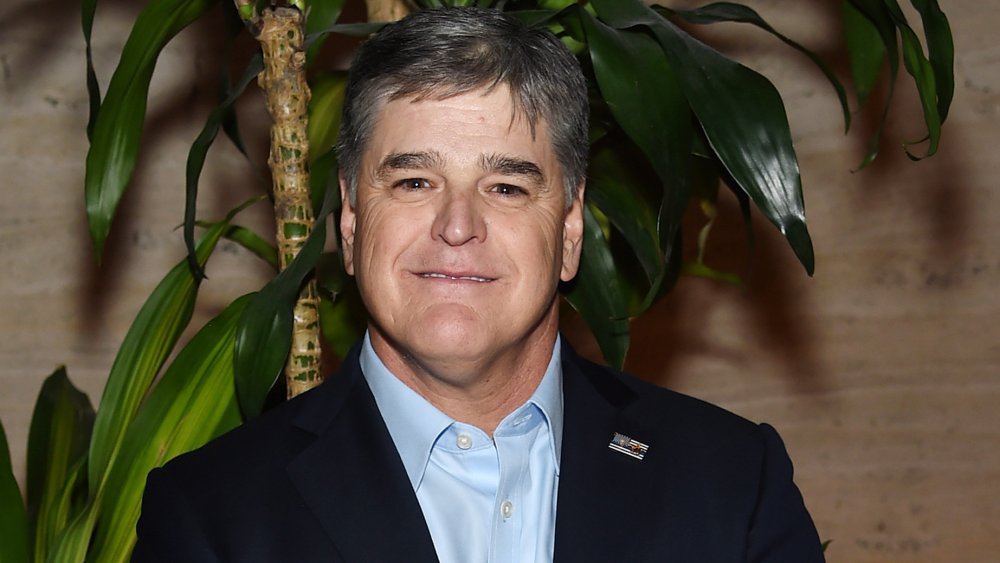 Jamie Mccarthy/Getty Images
We may receive a commission on purchases made from links.
Come election night, there are few people who would be happier to see President Trump voted back into office than Sean Hannity, the popular conservative radio and TV host who has been a fixture on Fox News since 1996 (per Fox News). Formerly the co-host of the long-running Hannity & Colmes show, Hannity now has his own top-rated show, Hannity, as well as a nationally syndicated radio show (The Sean Hannity Show) and Hannity on Air, part of the FOX Nation livestream. 
Since Trump's election in 2016, Hannity has been one of the president's staunchest supporters through his often-controversial time in office (per Britannica). This past August, he released a new book, Live Free or Die: America (and the World) on the Brink, which makes an impassioned case for a second term. In the introduction, he writes, "I can't emphasize enough how concerned I am with the unmistakable trends we can all now plainly see and how imperative it is that we reelect President Donald Trump in 2020 along with resounding Republican majorities in both houses of Congress. Our children's future depends on it."
But apart from his political views, what else do we know about this influential journalist?
Sean Hannity and the President are phone buddies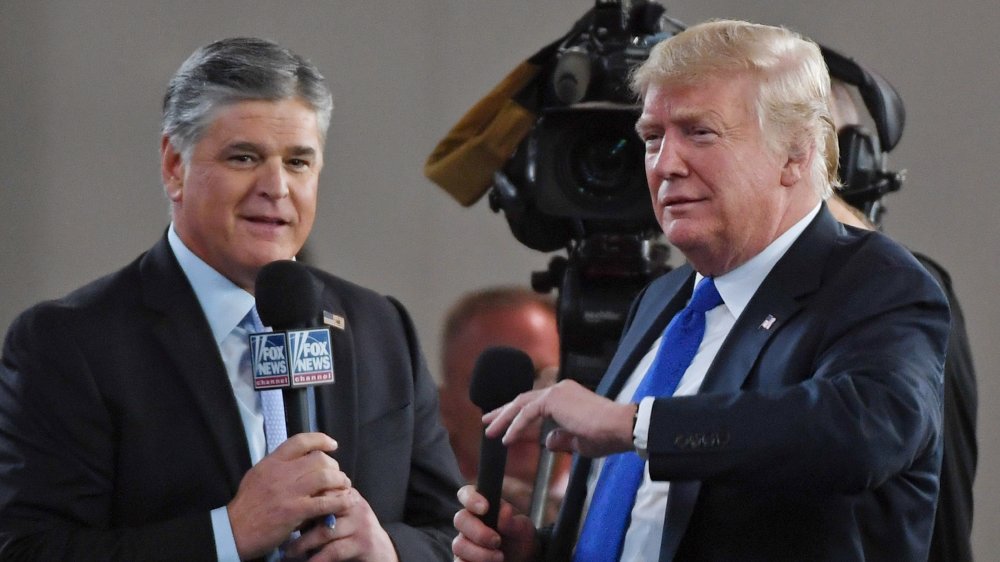 Ethan Miller/Getty Images
Just how close are Hannity and Trump? Put it this way: New York Magazine has reported that the Fox host is one of only a handful of people who has clearance to his private White House phone line. Reportedly, the friends chat nightly after Hannity wraps his last show at 9 PM. The magazine claims that the two start off with small talk, then go on to dish about their ratings, other shows, and the media "witch hunt" efforts to bring Trump down. An insider told the magazine that Hannity is the president's sounding board who helps him "decompress" after a long day.
In 2018, it was revealed that the two friends had another thing in common: Both were clients of lawyer Michael Cohen, who admitted to paying porn actress Stormy Daniels to keep mum about her alleged affair with Trump prior to the election. Cohen identified Hannity as another of his clients, to which Hannity replied, "Michael Cohen has never represented me in any matter" (per NPR).
Hannity is a no-frills guy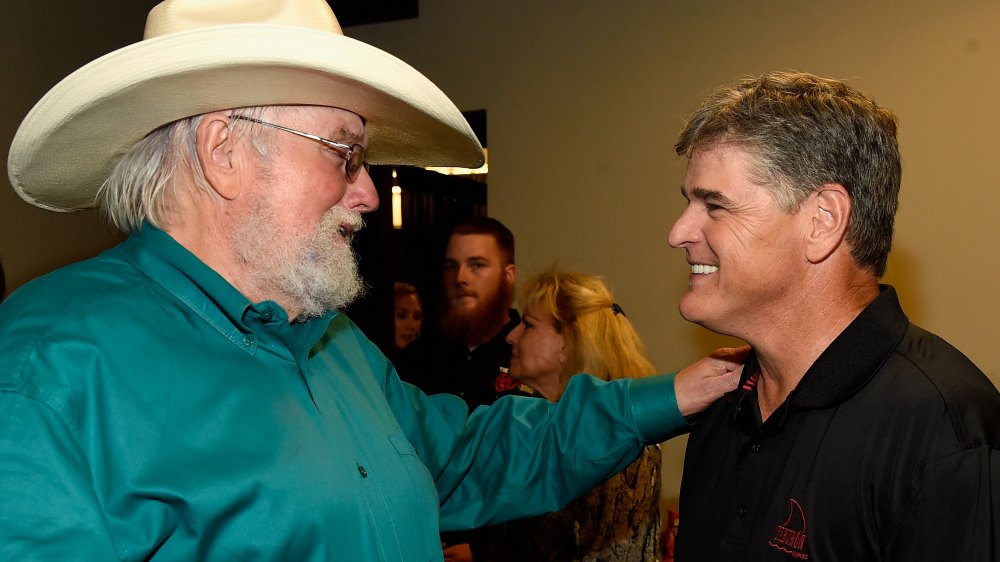 Rick Diamond/Getty Images
But when Hannity isn't denouncing liberals or having a bedtime convo with the Commander-in-Chief, he's just a regular guy who has very relatable interests. As he told Us Weekly, he's proud of his blue-collar roots: he worked restaurant jobs as a teen and in construction for nearly 10 years. He was fired from his first radio job ("I was awful"), but his love for politics kept him going. When he's off the air, he wears jeans and sweats ("I hate wearing suits and ties and think tuxedos should be banned"), and enjoys a glass of iced light beer and listening to country music (he's seen here with the late country legend Charlie Daniels). 
This past summer, Hannity announced that he and his wife, Jill Rhodes, had been divorced for a year. He has reportedly been in a blissful relationship with fellow Fox News host Ainsley Earhardt for "years" (per People). However, considering their current jobs, the two probably won't have much time to themselves until after November 3.