The Surprising Reason LeAnn Rimes Decided To Pose Naked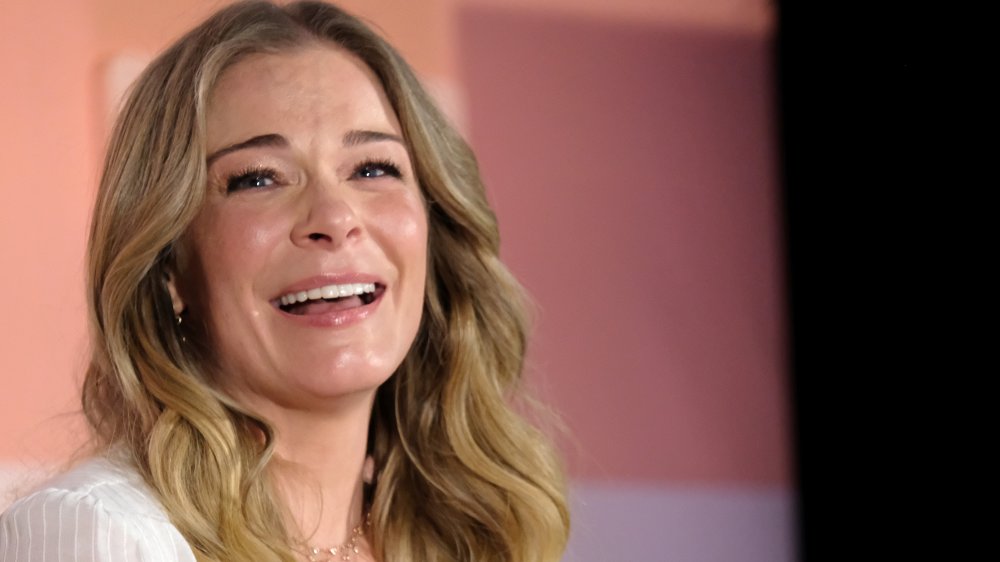 Sarah Morris/Getty Images
Country singer LeAnn Rimes looks perfect on the outside — but it turns out she has been struggling with a painful skin condition for nearly all of her life. As the star told Glamour, "I was only two years old when I was diagnosed with psoriasis. By the time I was six, about 80 percent of my body was covered in painful red spots—everything but my hands, feet, and face."
According to WebMD, psoriasis is a condition in which skin cells multiply ten times faster than normal, resulting in bumpy, red patches covered in white scales — they can appear anywhere on the body. Flare ups are brought on by many factors, including stress and infection.
Rimes confessed she didn't want to reveal her condition, which she says she has tried everything to treat, once she became famous: "When I was in public, I did everything I could to hide it." In her 20s, however, the now 38-year-old told Glamour she found a treatment that worked, and it had been years since her skin was problematic. Until 2020. "All hell broke loose in the world — and inside of me, as I'm sure it did for so many other people amid this pandemic," she said.
LeAnn Rimes doesn't want to hide any longer
This psoriasis flare up is different for LeAnn Rimes. She explained to Glamour, "When you're hiding your physical body, there's so much that rolls over into your emotional and spiritual mental health. You feel like you're holding yourself back — like you've been caged in." She added, "Maybe it's the fact that this year has really put things into perspective, but I now feel like I'm at a point in my life where I just want to break out of that cage."
Now, Rimes declares, "This is finally my time to be honest about what psoriasis is and what it looks like." Thus, she bared all for the world to see — flare ups included. About the experience of posing naked without disguising her psoriasis, she says, "My whole body — my mind, my spirit — needed this desperately."
Social media was quick to support Rimes' brave move, with one commenter noting, "for once a celebrity bearing all should be applauded. This must be a terrible disease to have live with [sic]." Another applauded Rimes' photos by saying, "This is so courageous and shows how strong a woman she is."