The Heartbreaking Death Of Sean Connery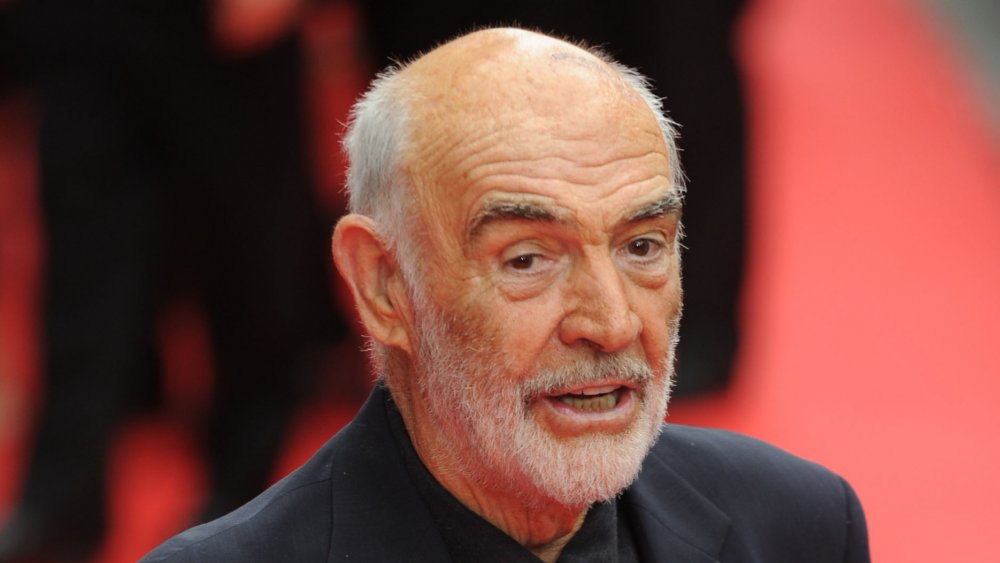 Ian Jacobs/Getty Images
Lest you think 2020 is done with us yet, it decided to throw us another curveball with the passing of another beloved screen icon. The world is now mourning the passing of Sean Connery, the Scottish screen legend who we probably know best for his portrayal of James Bond and the lovable Henry Jones in the Indiana Jones franchise. He was 90 (via BBC).
Connery was born in Scotland and had a modest upbringing in an area known as "the street of a thousand smells," thanks to the presence of a rubber mill and several brewing mills. His father, Joe, was a truck driver, and his mother Euphamia, was a laundress. Connery was quoted as saying, "We were very poor, but I never knew how poor because that's how everyone was there" (via Biography).
Connery stopped attending school when he was just 13 in order to work at the local dairy, and he joined the Royal Navy three years after that for what should have been seven years. He was discharged after just three because he had stomach ulcers. 
Connery was best known for his portrayal of James Bond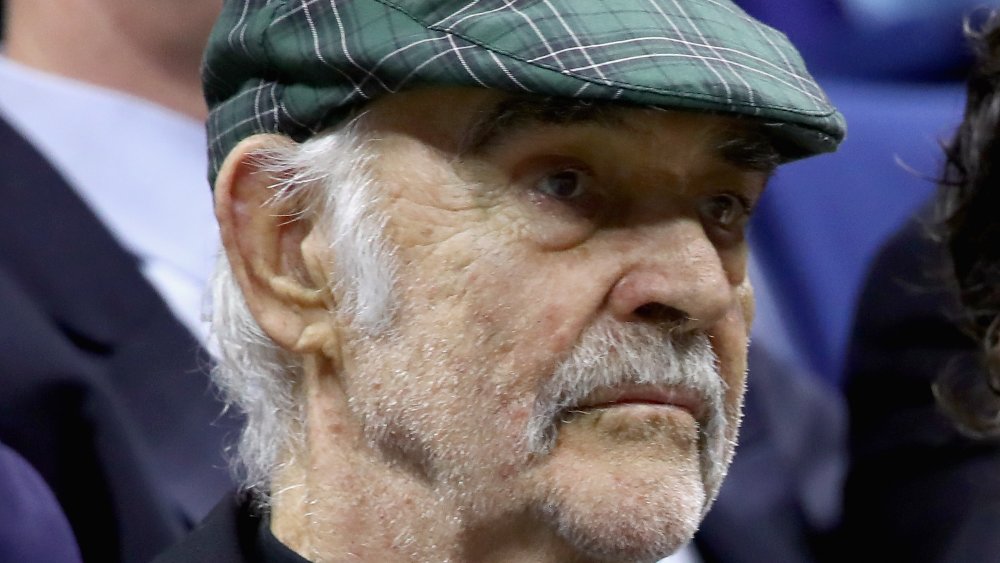 Clive Brunskill/Getty Images
Life in the spotlight for Sean Connery began in 1953 when he travelled to London, where he took place in a Mr. Universe contest. He was came in third, and caught the eye of a local director and ended up with a role in the musical South Pacific. From there he appeared in his first film, Lilacs in the Spring (1954), then in the Disney movie, Darby O'Gill and the Little People (1959), and the World War II movie, The Longest Day (1962) (via Britannica).
But his biggest break came when he was cast in his first James Bond role in Dr. No; he subsequently appeared in From Russia With Love (1963), Goldfinger (1964), Thunderball (1965), and You Only Live Twice (1967). In between, he appeared in Alfred Hitchcock's Marnie (1964). He did reprise his role as Bond in Diamonds are Forever (1971) and Never Say Never Again (1983).
While Connery made his mark in several other movies, we'd probably remember him best as the Chicago policeman Jimmy Malone in the 1987 movie, The Untouchables, for which he won an Oscar for Best Supporting Actor. He was also nominated for his appearances in The Name of The Rose (1986), Indiana Jones and the Last Crusade (1989), and The Hunt for Red October (1990) (via IMDb). He officially retired from acting after his appearance in The League of Extraordinary Gentlemen in 2003.
He was knighted by Queen Elizabeth II in 2000 (via BBC).