David Letterman Reveals Which Presidential Candidate He Thinks Will 'Lose It Big'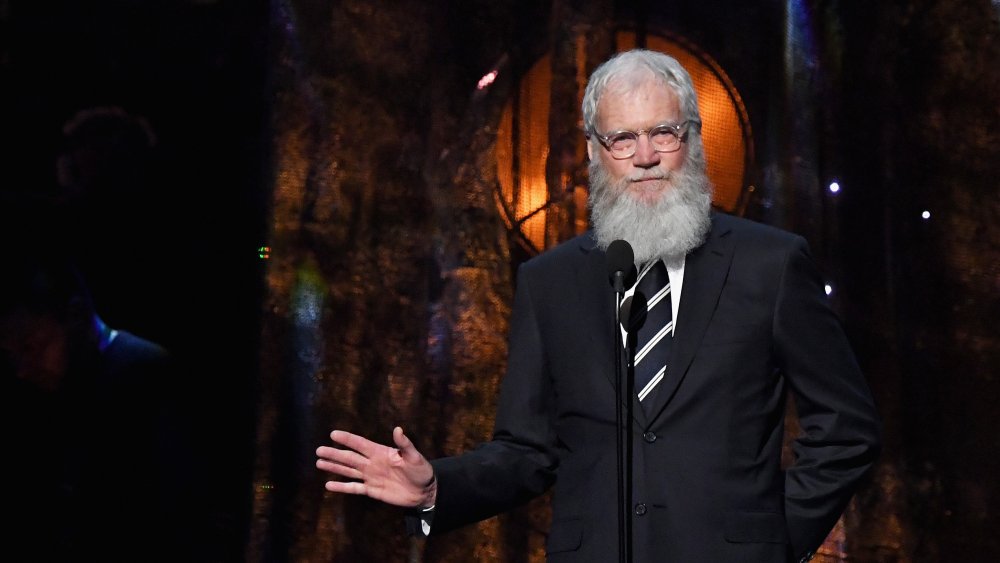 Mike Coppola/Getty Images
Back in 2016, when asked, legendary late night talk show host David Letterman said he was sure Donald Trump had "not a chance in hell" at winning the presidency. He was wrong. Here in 2020, with the election around the corner, Vulture journalist Josef Adalian asked Letterman how he foresaw Trump's chances this time around.
In response, in spite of his failed prediction last time, Letterman replied confidently: "I believe he will lose it big, and it will be a relief to every living being in this country, whether they realize it now or not. It certainly will be a relief to me and my family, and I think generally the population." He went on to hammer home his certainty, saying, "I'm more confident now than I was then, and I was pretty confident then. I was wrong. I don't think I'll be wrong this time."
And he also had some choice words as to why he felt Trump's departure from the White House would be, as he put it, "a relief."
Letterman didn't always dislike Trump as a perosn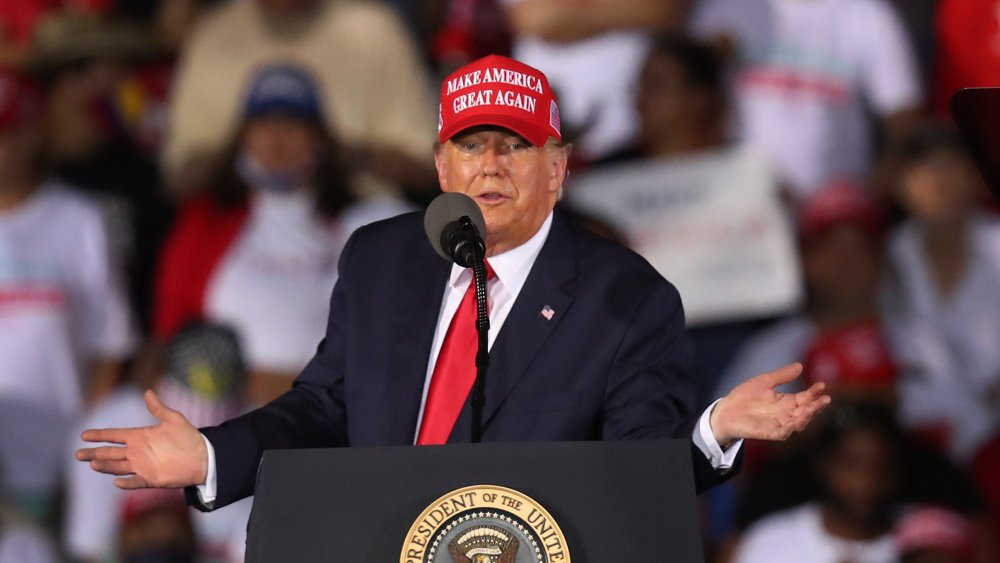 Joe Raedle/Getty Images
When asked whether there was a particular point in the last four years of Trump's presidency Letterman would consider a "low point," he responded: "Well, I'll tell you when it really began was when he declared that the press was the enemy of the people. And to me, this seemed like something you hear coming out of Venezuela, when Hugo Chávez was running that country. I thought, This is not right. Even ill-informed people like myself know that this is not right."

On a 2019 podcast, Letterman discussed how much he, in retrospect, regretted all the times he interviewed Trump on his past shows. He said, "I had no sense that he was the soulless b****** that he's turned into," Letterman said on the podcast (via The Washington Post).

But criticizing the president isn't a place Letterman likes to expend his energy. He said, "I'm tired of criticizing the president. I'm tired of criticizing the administration. I'm tired of moaning and hand-wringing. I think this man is a bully, and bullies frighten people. But just by voting, I think that's going to be the end of it. Then I think the real fun will begin — to see what transpires after this job is taken out from under him."