This Jim And Pam Moment From The Office Didn't Age Well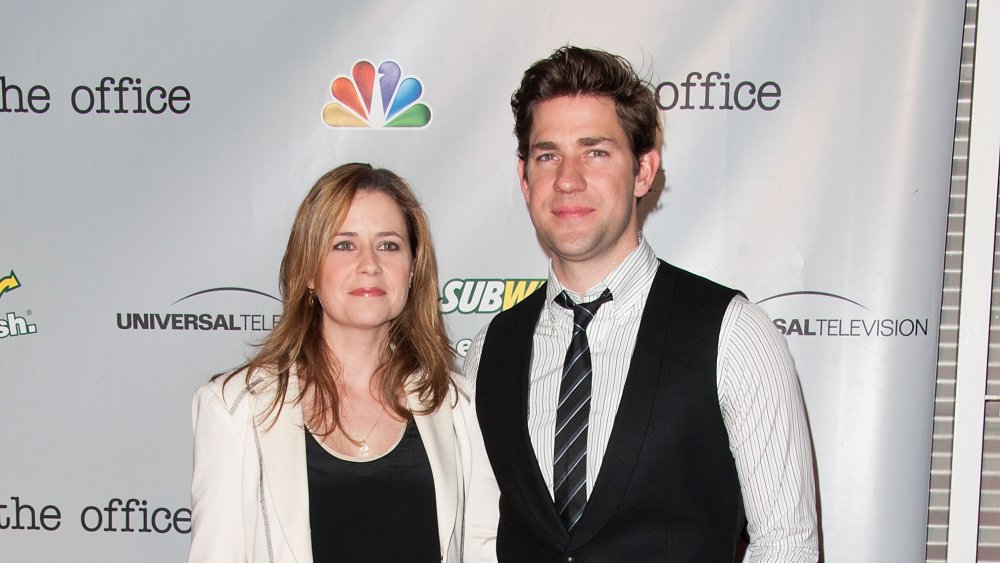 Valerie Macon/Getty Images
Any time you rewatch a show you haven't seen in years, you never know what details you'll catch this time around. The more invested you become in reliving your favorite moments, it's inevitable that you'll start to see the characters and storylines in a different light. Whatever scene once made you burst out laughing can take on another meaning. The jokes stay the same, but what's appropriate changes constantly given the current culture.
Watching The Office now is no different.
If you look up couple goals in the dictionary, we're pretty sure a shot of Jim Halpert and Pam Beesly's wedding is front and center. Played by John Krasinski and Jenna Fischer, respectively, this fan-favorite TV couple's sweet interactions sparked ideas of what we all want in our own relationships. Every shared look and funny one-liner made fans of The Office fall deeper in love with Jim and Pam's relationship. In an appearance on Watch What Happens Live, Fischer attributed the fictional couples' devoted fanbase to her chemistry with Krasinski. "There's like a real part of me that is Pam and a real part of him that's Jim and those parts of us were genuinely in love with one another," she explained (via Huffington Post). Although they are married to other people, their amazing chemistry still makes us invested in their fictional relationship.
But as you binge-watch The Office, there is one specific moment between Jim and Pam that will make you cringe.
Jim's mistake in this season 2 episode was extremely inappropriate and dated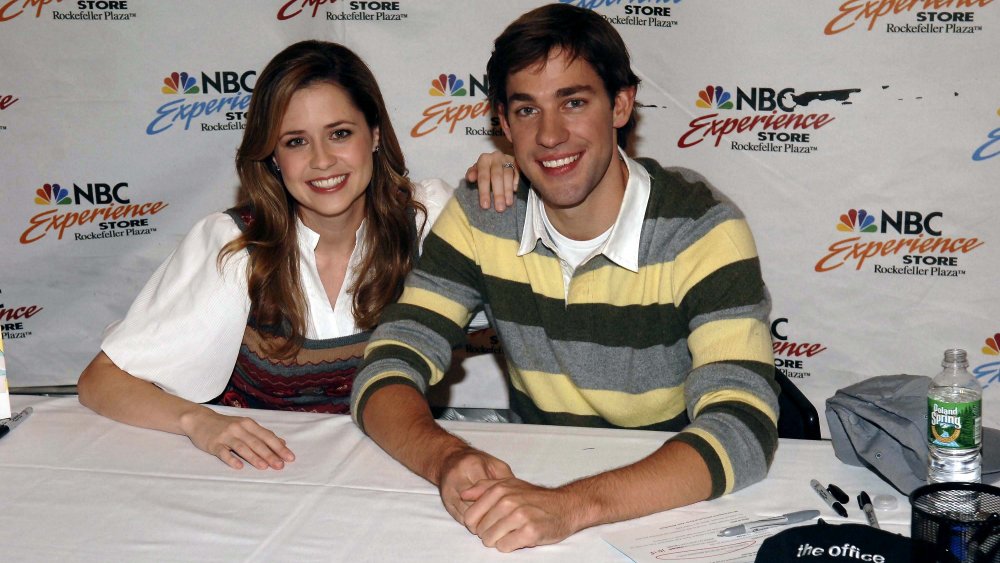 Gustavo Caballero/Getty Images
In season 2, episode 6 of The Office, Jim crosses serious boundaries. Caught up in the typical one-upmanship between Steve Carell's Michael Scott and Rainn Wilson's Dwight Schrute, who challenged each other to a fight in order to see who's stronger, Jim play fights with Pam. The awkwardness comes in when he picks Pam up and her entire midriff is exposed. Pam is rightfully mortified, and so are we.
There's no way it would ever be acceptable for someone to touch their co-worker in this way, even as a joke. Although they were flirting up until this scene happened, Pam was clearly uncomfortable, which shows that flirting does not excuse stepping into someone's personal space, period. The audience watches this discomfort play out in strained interactions between Jim and Pam until he offers her a bag of chips as a silent apology at the end of the episode. Although this scene seems small, it opens up the conversation to what is allowed in the workplace, and what isn't. More importantly, it leaves audiences with the understanding that boundaries need to be respected, whether you're in a relationship with someone or not.
Jim and Pam's marriage almost didn't last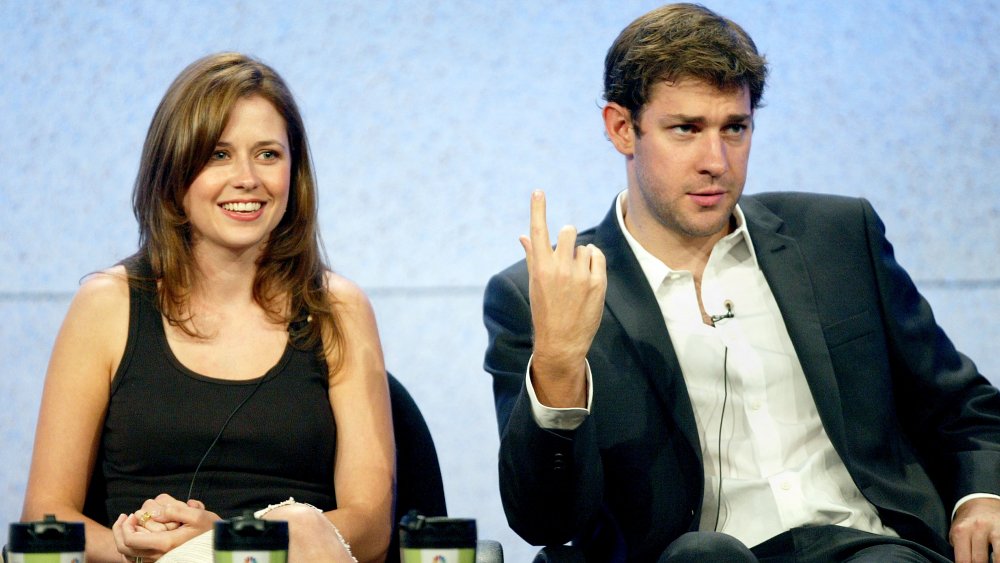 Frederick M. Brown/Getty Images
Fans noticed more eye-opening moments between the fictional couple. There's an entire Reddit thread dedicated to their most cringeworthy encounters, with fans highlighting season 9 as the hardest to watch when Jim and Pam struggle to maintain a healthy work-life balance and face marriage issues. One notable issue when Jim takes a job in Philadelphia, and Pam struggles with her decision to stay behind in Scranton. They eventually move to Austin together to start a new life, but it doesn't make this season any easier to watch (via Screen Rant).
Ironically, Krasinski wanted to break up the power couple. In the New York Times bestseller The Office: The Untold Story of the Greatest Sitcom of the 2000s,  Krasinski told writer Andy Greene that a divorce would have been more realistic. "My whole pitch to Greg [the creator] was that we've done so much with Jim and Pam, and now, after marriage and kids, there was a bit of a lull there, I think, for them about what they wanted to do. For me it was, 'Can you have this perfect relationship go through a split and keep it the same?' which of course you can't," he explained (via Vulture). A Jim and Pam divorce would have changed everything.
Make no mistake, Jim and Pam are still our favorite ship. But now, as we binge The Office for the 30th time, we're watching the growth of their relationship with a fresh perspective.