Why Fans Think Khloé Kardashian Is Pregnant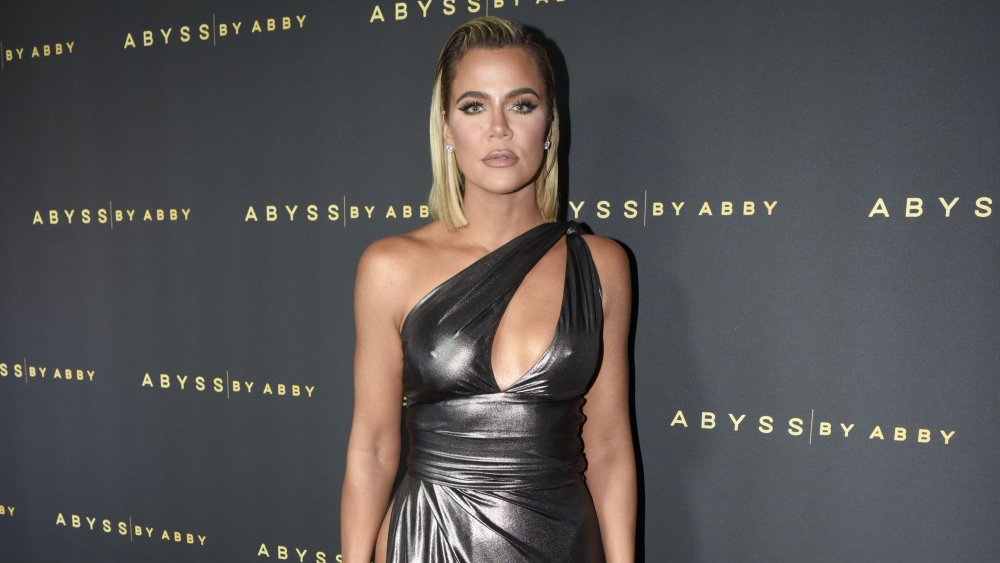 Vivien Killilea/Getty Images
Ever since Khloé Kardashian reunited with her ex Tristan Thompson, who is the father of her daughter True, rumors have been swirling that the couple is expecting again. Of course, when the 36-year-old reality star posted photos to Instagram of the family's Halloween costumes, it was the perfect excuse for fans to speculate about whether Kardashian is indeed hiding a bun in the oven.
"Idc I'm still convinced @khloekardashian is going to tell us in a couple months that she's pregnant," one commenter posted to Twitter. The workout fanatic was quick to shoot down the suggestion, responding, "Well my abs say otherwise babe." But her billowy skirt for her Cleopatra look left something to the imagination. Plus, both sources close to the star and her own mom Kris Jenner have dangled the idea that Kardashian and Thompson may indeed be planning to add to their brood. So for now, fans' curiosities seem not to be put to rest.
Evidence fans have found that points to a pregnancy for Khloé Kardashian
According to Page Six, for a stretch of time, the Good American founder was only posting old shots of herself to social media, leading fans to believe she was trying to delay sharing news of a pregnancy. Consider too that in September, Kardashian's mom appeared on The Ellen DeGeneres show and said another baby was definitely a possibility for her daughter following her reconciliation with Thompson. "You never know around here. Like I said, I never count anybody out for the count, you never know what's going to happen," Jenner said (via People).
Meanwhile, a source recently told People about the on-again couple (they broke up previously when it came to light that Thompson cheated on Kardashian with at least one woman and possibly more), "They are definitely planning their future together and can't wait to have another baby. True will be a great big sister."
For now it seems the family is working on working things out as they are, with the source adding, "Their focus is True and they keep doing fun family activities together. Khloe really believes that things will continue to be great even after Tristan has to return to work. She is very impressed with how he has stepped up."