The Staggering Amount Of Money Biden And Trump Are Spending On Election Night Security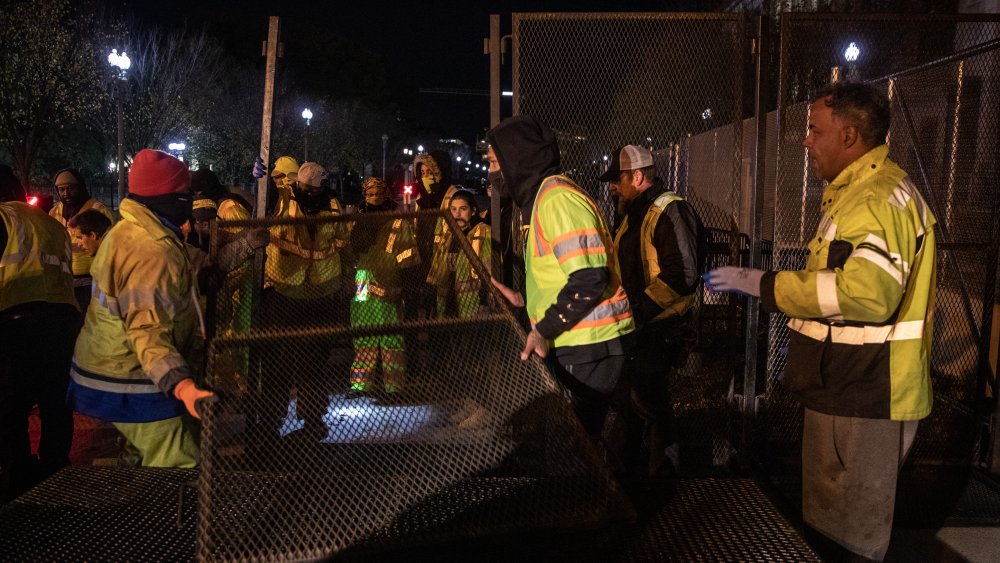 Chris Mcgrath/Getty Images
Election day has finally arrived, wrapping up what has been an intense, to say the least, period of campaigning from all candidates. Both campaigns seem to be anticipating unrest and potential violence, with the growing division in the country, discussion of potentially delayed results, and headlines like this one from AP News: "2020 Watch: Will loser of the election accept the result?" According to TMZ, "the Secret Service has dished out $2.6 million in security expenses to protect Donald Trump and Joe Biden tonight — money earmarked for contractors who specialize in setting up secure perimeters at political events."
"One company, Arcus Group LLC, is raking in $988,788 to secure the perimeter of the White House on Election Night. Another company, Showcall Security Services will collect $1.6 mil to keep Joe Biden safe in Delaware Tuesday night" (via TMZ).
Police departments are also on alert. Captain Tarik Sheppard of the NYPD told Pix11 that he warned his team of Rapid Response officers, "Expect anything. ... Could be some long nights."
Many businesses are also on high alert for election night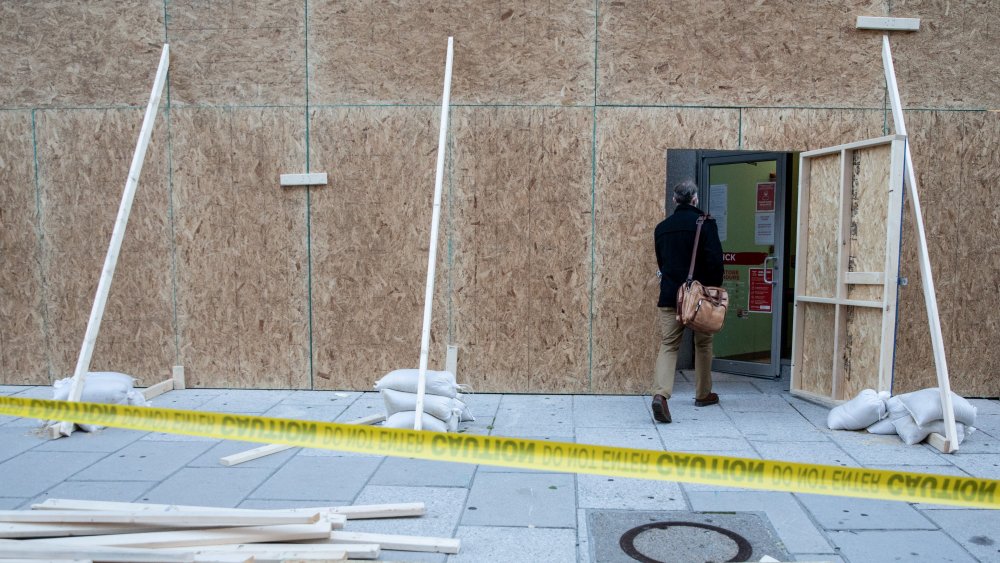 Chris Mcgrath/Getty Images
Joe Biden and Donald Trump's campaigns aren't alone in their security measures. Many businesses around the country are following suit. Boarded up windows can be seen on main streets and malls and some stores are working with private security firms. The New York Times reported that "Nordstrom, the high-end department store chain, said it planned to board up some of its 350 stores and hire extra security for Election Day on Tuesday." And the renowned shopping street Rodeo Drive in Los Angeles is going to be closed to pedestrian and car traffic on election day and the day after, according to a video on Twitter from the Beverly Hills police chief.
Lisa LaBruno, senior executive vice president at the Retail Industry Leaders Association, spoke to CNN about the prevailing feeling amongst many businesses. "No retailer in, say, a single exterior mall wants to be the only retailer that's not boarded because then they have a target on their back." But the reverse is also true; they don't want to be the only store boarded in an area since it "might give the impression that you're misinterpreting what the current situation in that environment really is."