Why Melania Trump Didn't Vote Early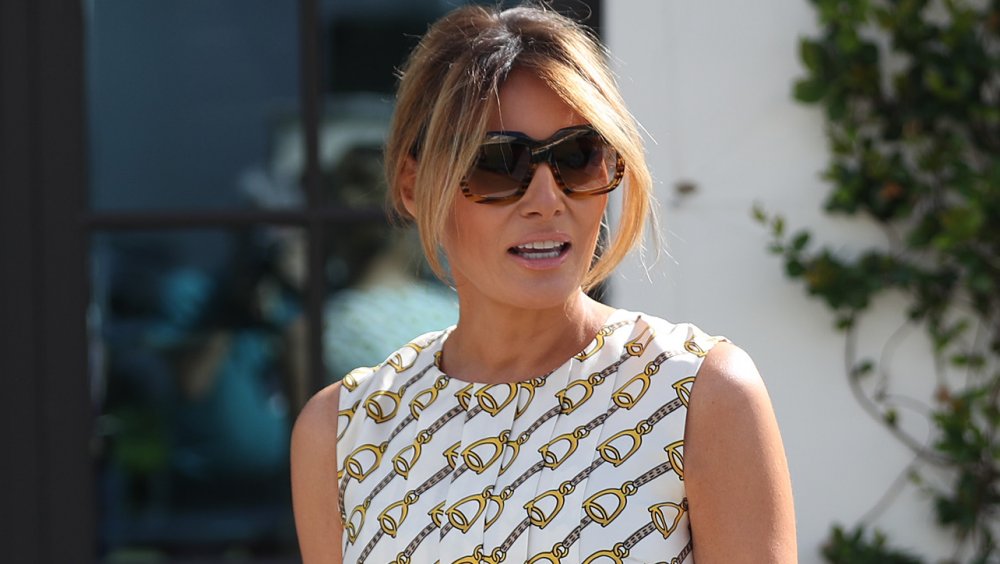 Joe Raedle/Getty Images
While millions of people across the country — including President Donald Trump — voted early in the 2020 presidential election, First Lady Melania Trump was not among them. Instead, she decided to wait until November 3 to cast her ballot. The first lady turned up at the polls in Palm Beach County, Florida, where she is registered to vote, on election morning. When asked by the press why she didn't vote early with her husband last week, she answered, "It's Election Day, so I wanted to come here to vote today for the election" (via USA Today).
President Trump visited Florida on Saturday to vote early, telling reporters, "I voted for a guy named Trump."
While the Trumps voted in person in the presidential election, The Palm Beach Post noted that the president and first lady voted by mail in the primary election in August.
A record number of people have voted early this year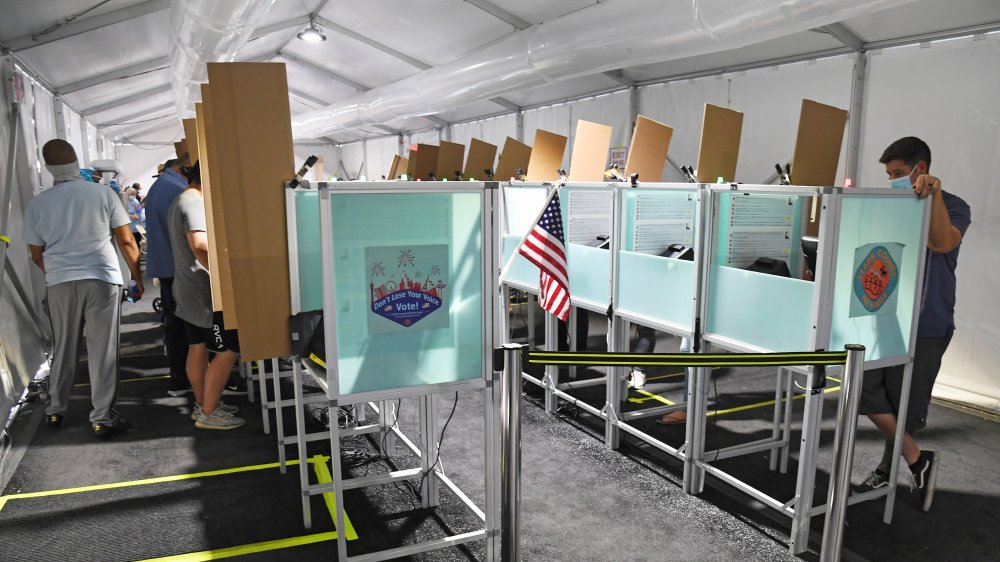 Ethan Miller/Getty Images
This election has been a historic one for voter turnout. Per USA Today, at least 100.8 million people voted early in this year's presidential election, whether by mail or in person based on data from the U.S. Elections Project, which tracks mail-in ballot returns and early voting. That record-breaking number is expected to grow as more early voting results are made public.
While the election results may be delayed, in large part because of the number of people who voted by mail this year, the U.S. is expected to see its highest turnout of eligible voters in over a century. It is also expected that — for the first time in modern history — more voters will have voted early rather than at the polls on Election Day.
Not only has the increase in early voting led to a large voter turnout, but it has also been safer. "Everyone spreading out when they vote has been key to safely voting during this pandemic," said Gary Sims, the director for elections in Wake County, North Carolina (via CNN).