How Painful Is Laser Hair Removal?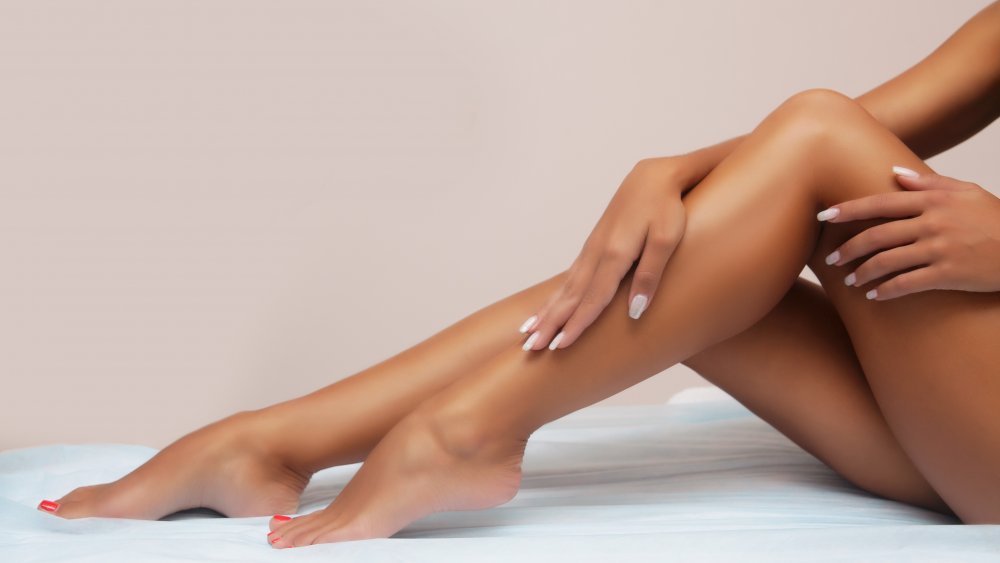 Shutterstock
If you're thinking about investing in laser hair removal, it's a good idea to know about the ins and outs of the treatment, including the risks. As Ritu Saini, M.D. of NY Medical Skin Solutions in New York warned SHAPE, "Patients interested in laser hair removal should understand it's not a simple procedure. It has risks, even though it's performed extensively in spas and salons." She continued, "As dermatologists, we've seen burns and changes in pigmentation occurring after laser hair removal by inexperienced providers." Yikes! So what exactly do we need to be wary of? How painful is laser hair removal!?
First, it's not as safe for people with dark skin as it for those with fair skin. "People with skin of color have larger and more numerous melanosomes, which package melanin,"  Dr. Hope Mitchell, founder of Mitchell Dermatology in Ohio and Chair of the NMA Derm Research Committee, told INSTYLE. "In patients with darker skin types, melanin is dispersed throughout the upper layers of the skin and it will compete with melanin in the hair to absorb the laser energy." In other words, you want to ensure you go somewhere that offers customized treatments to avoid damaging your skin.
Laser hair removal may be painful on your more sensitive areas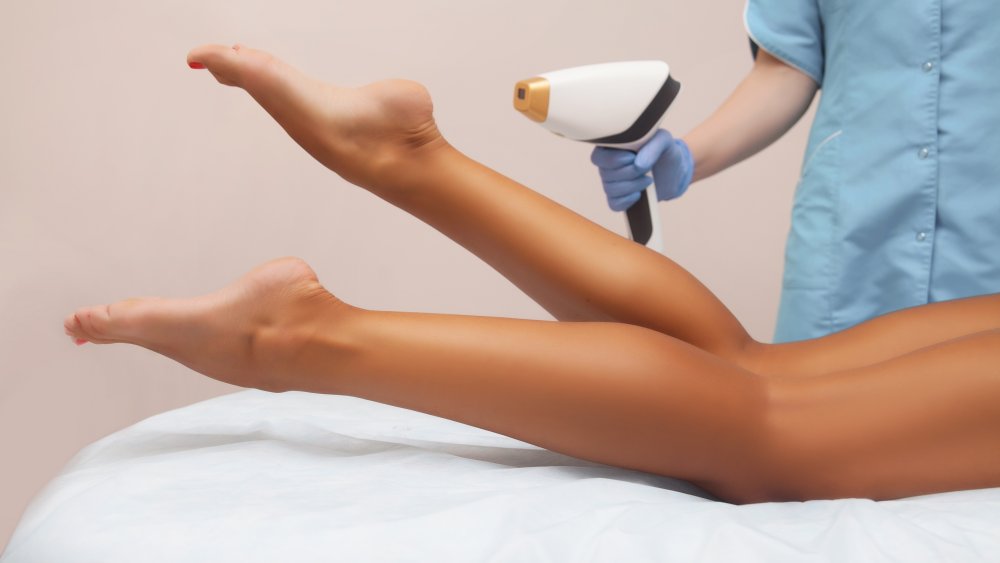 Shutterstock
Laser hair removal really can hurt. But it totally depends on the area of your body you're wanting to be hair-free. Oh, and your pain threshold, of course. According to Saime Demirovic, a licensed laser tech and owner of Glo Skin & Laser in New York, "It's a pretty hot, sharp zap; clients almost always say it feels like tiny rubber bands hitting the skin, and I would agree." Speaking to Shape, she continued, "But it doesn't feel like that everywhere — only where hair is thick and dense, like Brazilian, underarms, and lower legs." She also adds the upper lip to the list too, explaining, "Even though it's not very hairy, it's a super-sensitive area. And if you have sensitive teeth, you'll feel it even more!" Ouch.
And lastly, you're more likely to see better results (and have a risk-free experience) with a board-certified dermatologist. If not, "Always research a clinic to check there the staff are qualified and experienced, and that the clinic is fully licensed and their technology is FDA-approved," Dr. Sam Ussamah, aesthetic doctor at London Premier Laser clinic group, told Harper's Bazaar.