Why People Are Furious With Amy McGrath After The Election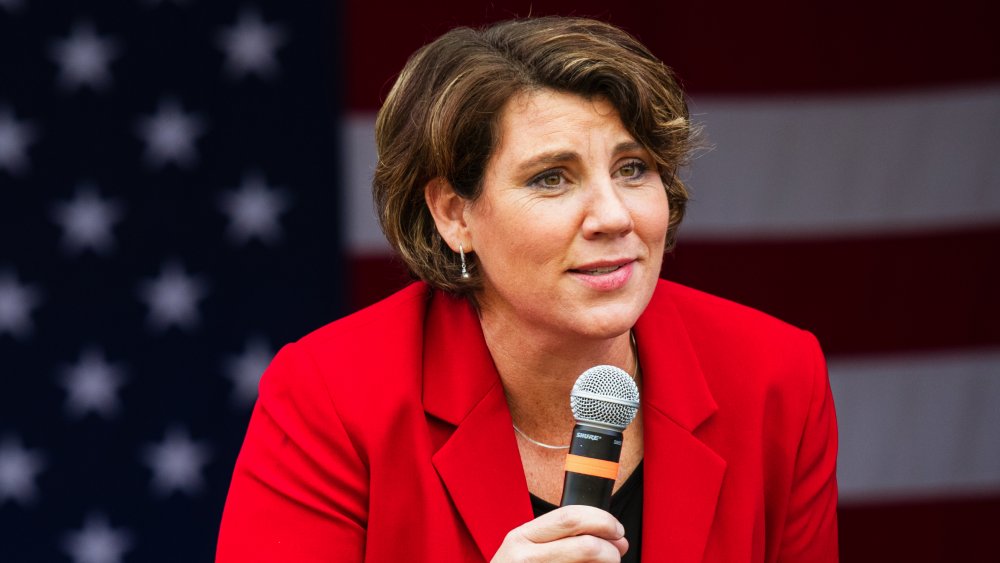 Jon Cherry/Getty Images
Although the presidential race is the star player in election night tonight, other political races are being closely watched as well. Among them: the Kentucky senatorial race, in which Democratic candidate Amy McGrath went up against Senate majority leader Mitch McConnell, a long-established fixture in Congress. Tonight, the results came in quickly and decisively, with McConnell trouncing McGrath 58 percent to 34 percent (via The New York Times). 
McGrath went into the fray with high hopes that Kentuckians might want to shake up their state representation. As a retired Marine, F/A-18 pilot, and decorated combat veteran (via the U.S. Naval Academy), she had the potential to appeal to voters supporting the military. She also positioned herself as a breath of fresh air, going up against McConnell, who has already served six terms in the Senate. Even the Lexington Herald-Leader endorsed her for the post. Apparently, Bluegrass State voters weren't convinced. Just after 6 PM Eastern time, she tweeted a simple: "Thank you, Kentucky," with an image of her campaign plane set against the sunset.
McGrath's spending raised eyebrows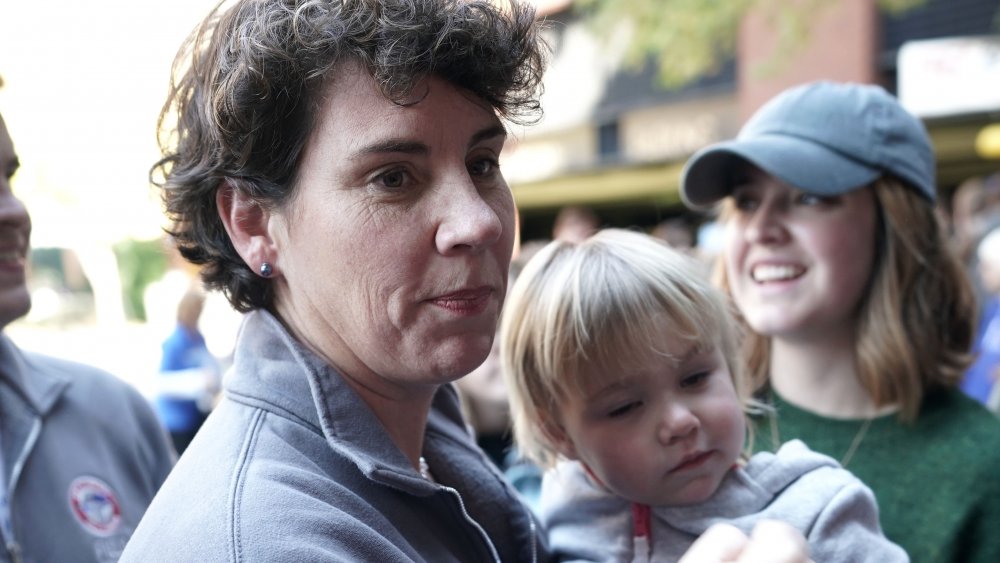 Alex Wong/Getty Images
What made McGrath's loss all the more painful is the fact that she raised a whopping $88 million for her campaign, spending more than $73 million of it (via VoteSmart), despite knowing that her odds of toppling the veteran senator would be slim. Her freewheeling spending prompted raised eyebrows from supporters and snark from conservatives. Daily Poster founder David Sirota tweeted: "Amy McGrath raised and lit on fire an amount of money that would be enough for 20 years of funding for an entire newsroom of reporters holding politicians accountable." Sean Davis, of the right-leaning Federalist site, used almost the same phrasing in his tweet: "Democrats and their allies set fire to nearly $100 million in Kentucky only to watch Mitch McConnell beat Amy McGrath by double-digits."
McGrath has yet to express any regrets over her spending choices. During her final speech before the votes were counted, she told a group of supporters in Georgetown, Kentucky: "History's going to look back on us and say, 'What side were you on?' I know that for all of us here... you are on the right side of history" (via Lexington Herald-Leader).