8 Lipstick Mistakes You're Probably Making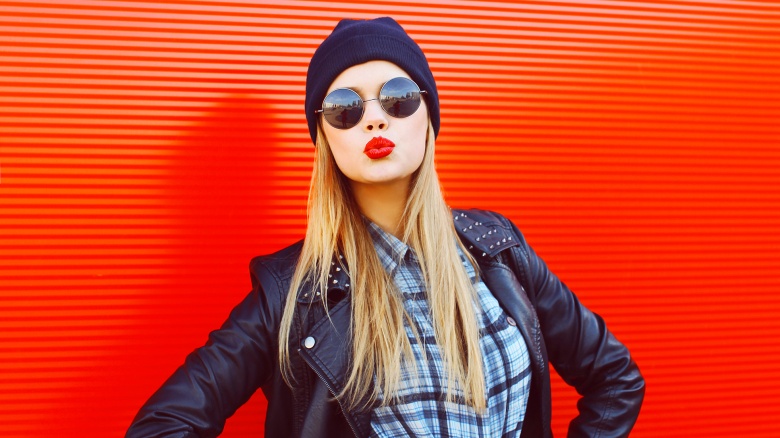 Shutterstock
Lipstick is an essential part of any polished outfit. It pulls your whole look together, and makes everyone think you actually tried when, in reality, you probably just hopped out of bed and threw on the pair of jeans you left on the end of your bed last night (or is that just me?).
Lipstick application seems easy enough: you just swipe and go... right? Unfortunately, we've all seen it get a little more complicated than that — lipstick on your teeth during a first date, anyone? Read on for the lipstick mistakes you're probably making during your makeup routine, and how to avoid them. 
You're applying lipstick over chapped lips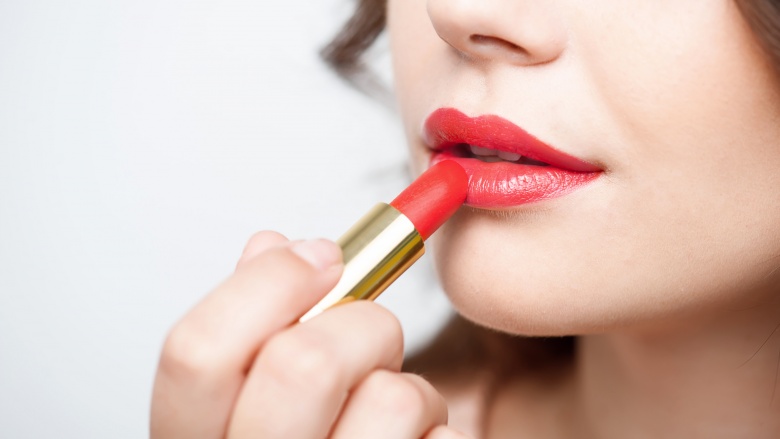 Shutterstock
Nothing ruins a gorgeous makeup look quite like cracked lipstick. Avoiding chapped lips starts with drinking enough water (researchers say between four and six glasses a day). If hydration doesn't solve your chapped lip problem, you can try Vaseline, Aquaphor (my personal favorite) or lip balm to smooth your lips before adding lipstick.
You're not exfoliating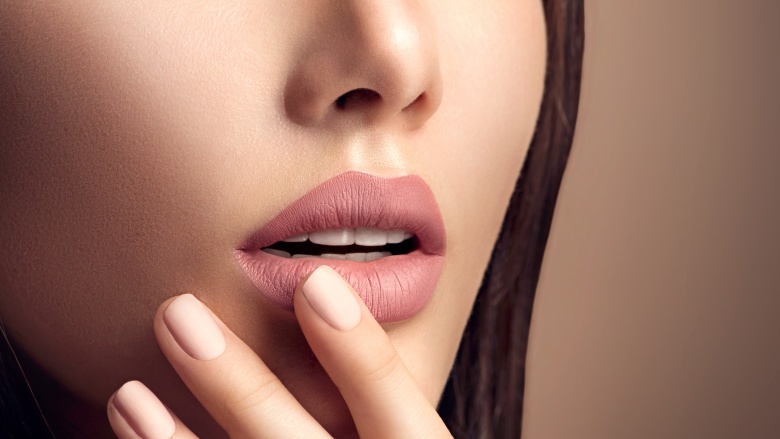 Shutterstock
In addition to keeping your lips hydrated, exfoliating before applying lipstick is essential.
Gina Brooke, artistic director for Shu Uemura, told Marie Claire, "to gently banish dead skin cells, use a gentle scrub with moisture." Exfoliating removes the dead skin, leaving a smooth and moisturized surface for your lip color.
If you're in a bind, all you need is a little tape and lip balm to mimic the effect of a scrub. Simply wrap the tape around your finger and dab (like you might do to get lint off your clothes), apply the balm and voila! Flakes are gone and you're ready to apply lipstick.
You're not using lip liner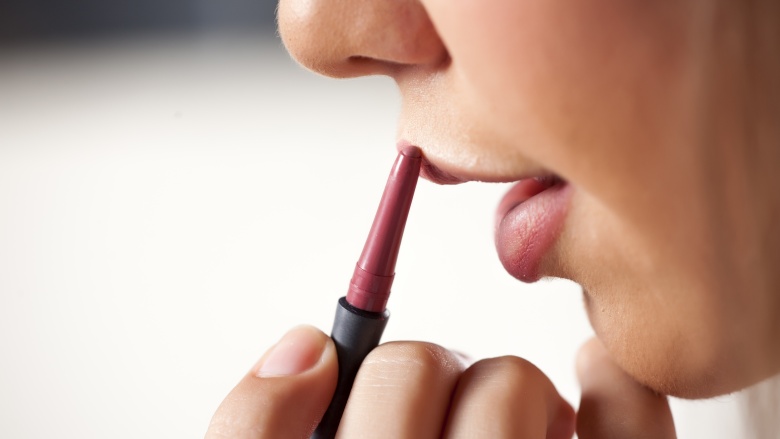 Shutterstock
If your first mental image of lip liner is the infamous 90's trend of using lip liner far too many shades darker than lipstick, relax! When done correctly, lip liner is actually an crucial addition to every makeup routine. It "gives you a super-saturated, long-wearing look," makeup artist and founder of Book Your Look Laramie Glen told Good Housekeeping. This means a longer-lasting lipstick look that won't bleed or feather out.
For the best look, celebrity makeup artist Ramy Gafni suggests adding lipstick before liner. He told Stylecaster, "The lip liner will go on smoother and more easily, and applying lipstick first enables you to see exactly where you need the lip liner."
You're using too MUCH lip liner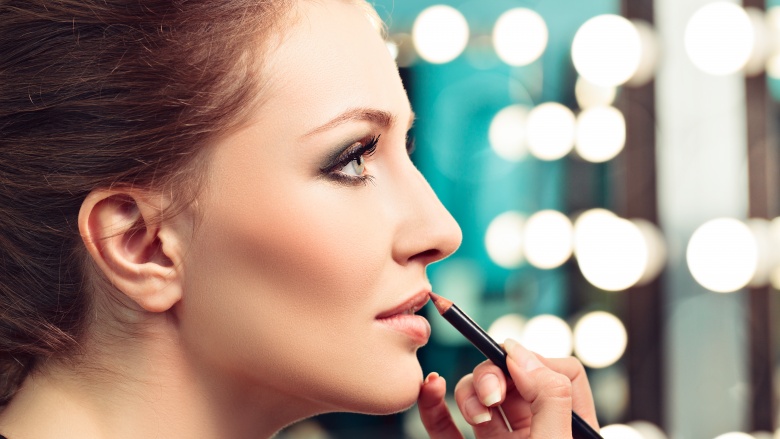 Shutterstock
I know I just told you lip liner is basically your best friend, but before you go drawing all over your mouth, pay attention!
Despite what you might've heard from (and seen on) makeup maven Kylie Jenner, over-lining your lips is not the way to go. "You want to enhance your lips, not create new ones," makeup artist and founder of Advanced Mineral Makeup Annie Mayo told Stylecaster.
To keep things looking natural, celebrity makeup artist Deanna Melluso told Refinery29 that you should only apply liner in the center of your mouth.
Your lip liner is too dark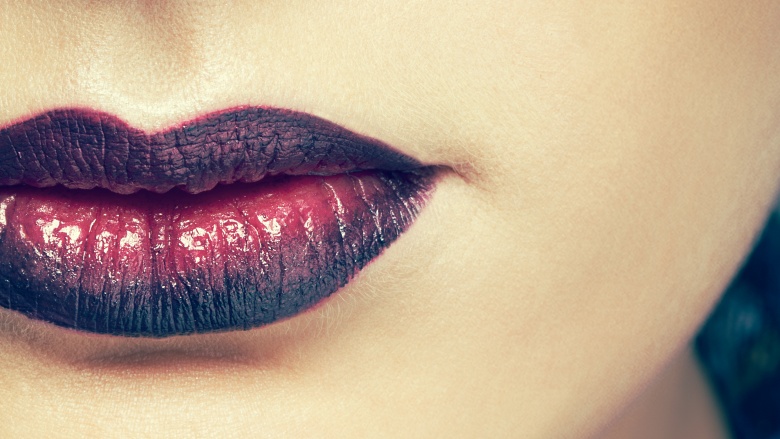 Shutterstock
This is where the 90's went so, so wrong. Your lip liner should always complement your lipstick, not overpower it.
In an interview with Makeup.com, director of makeup artistry for YSL Beauty Dell Ashley said that when you're using a deep liner, "color in the entire lip — top and bottom. Then, blend your lipstick all the way to the edge of the liner."
For the best look, always aim for a liner that matches your lipstick as closely as possible.
You're using the wrong shade for your skin tone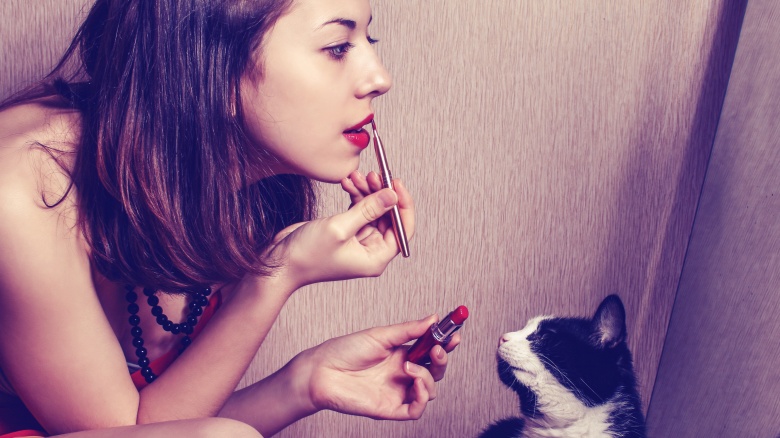 Shutterstock
Just like your foundation comes in different undertones, so does lipstick. Finding the right shade is essential to pulling your look together without washing you out. As celebrity makeup artist Kindra Mann told Bustle, "For yellow undertones, stick to warmer colors and for pink undertones, look for shades with blue or purple tones in them."
According to Mann, those with olive skin tones can wear just about any color, while fairer skin tones should "avoid anything too light or with too much of a yellow undertone." As for darker skin tones, "avoid anything too light or pale on the lips — deeper shades look more naturally flattering."
You're using the wrong shade for your lip size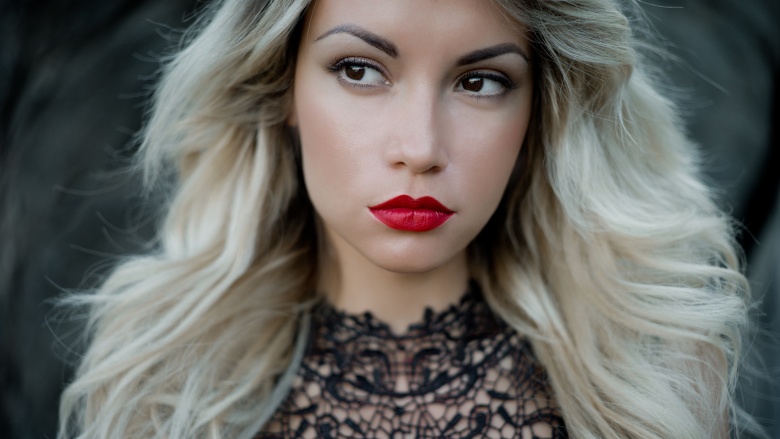 Shutterstock
Yes, this is a thing! Lipstick can actually shrink or enlarge your lips, depending on the shade you use. "Dark, matte shades will make lips look thinner, while light, glossy, shimmery shades make lips look fuller," Gafni told Stylecaster.
So, depending on the look you're going for, you can use your lipstick to your advantage to either enhance or minimize your lips.
You're over-applying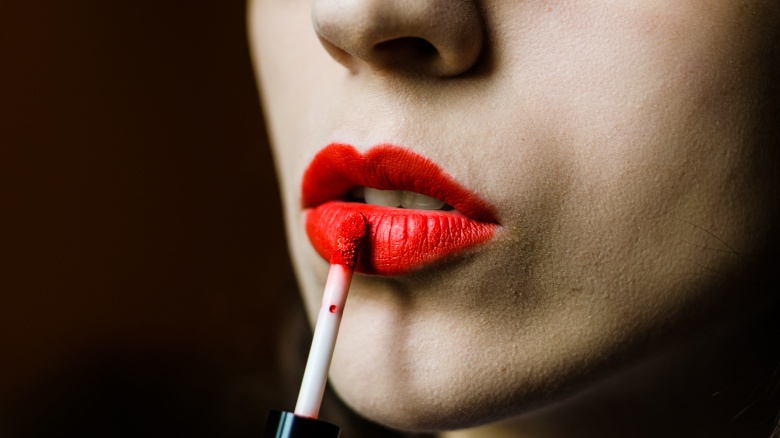 Shutterstock
Just like you can use too much lip liner, you can also over apply your lipstick — which leads to embarrassing results, like leaving lipstick residue on your teeth or wine glass.
To avoid over-application, celebrity makeup artist Terri Apanasewicz told Stylecaster, "A good trick to keep lipstick from transferring to your teeth is, after you apply your lipstick put your finger in your mouth, close your mouth around your finger and slide your finger out. This should remove any lipstick that has gotten on the inner part of your lips that touches your teeth."
As for the lipstick-on-your-glass issue, matte shades and lip stains will help keep this from happening. But if a glossy look is your go-to, your best bet is to drink from a straw.
The number of lipstick match-ups are seemingly endless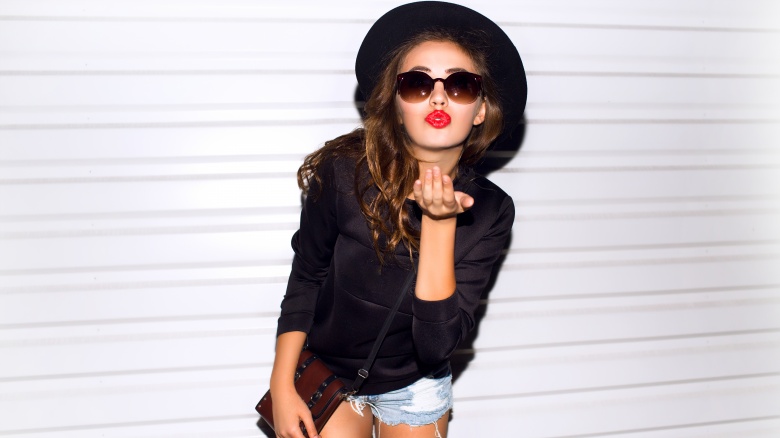 Shutterstock
Whether you're into nudes or brights, matte or glossy, liquid or traditional, achieving a flawless lipstick look is easy with these tips. Stock your makeup bag with your favorite color (and matching lip liner, of course), keep your lips hydrated and you're guaranteed a posh look on the reg.