Why Savannah Guthrie Interrupted Trump's Speech On Air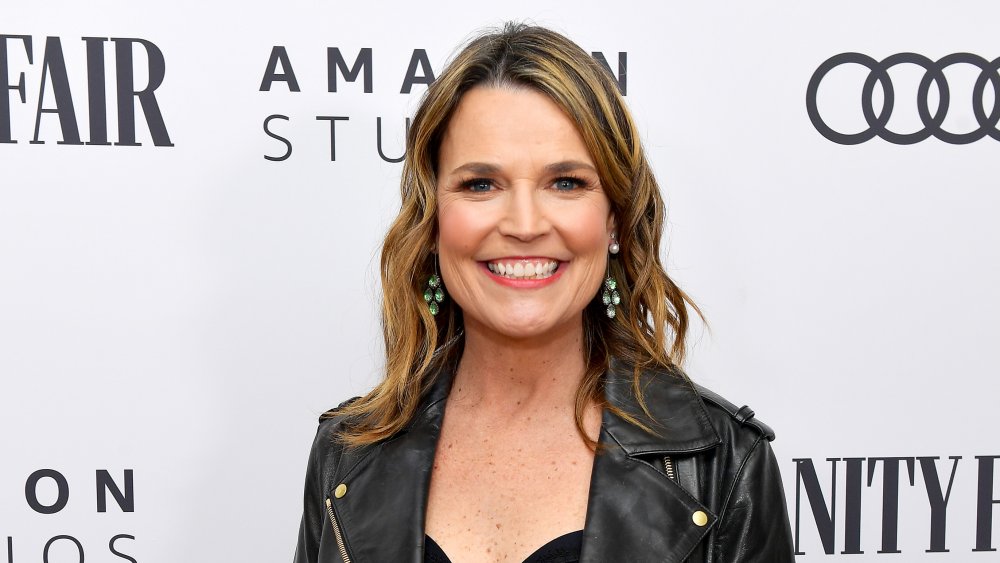 Matt Winkelmeyer/Getty Images
Last night at about 2:30 am EST, while Donald Trump was making his election night speech, NBC suddenly ducked his audio, and Savannah Guthrie's voice came in. Here's why. 
"We're listening to the President speaking at the White House," Guthrie said (via Forbes), "but we've got to dip in here because there have been several statements that are just frankly not true."
She went on to explain that the President's claims that he had won in certain states — Georgia, Pennsylvania, and Michigan — were baseless, given how many votes remain uncounted in those key battleground states. You can watch the clip of her interruption here.  
While it's very unusual for anchors to interrupt these kinds of speeches, NBC thought it was necessary to correct the misinformation before it spread. Right afterward, reporter Mike Hixenbaugh recounted on Twitter, the network cut to NBC News' political director and host of Meet the Press Chuck Todd demonstrating on the map how the president's claims were demonstrably false. 
So what's actually going on in those battleground states?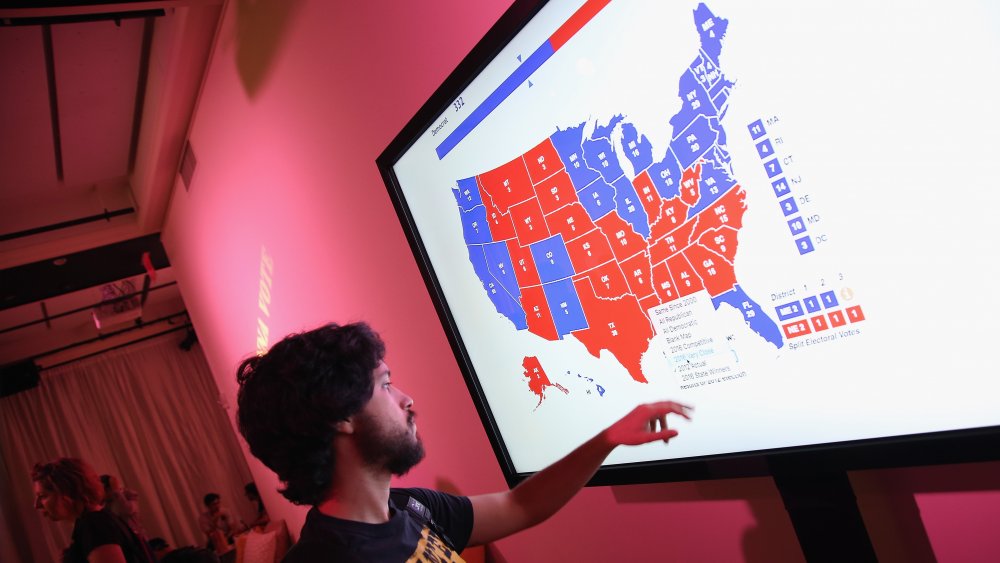 Paul Zimmerman/Getty Images
Far from being settled, Georgia, Pennsylvania, and Michigan are still anyone's game. AP reported (via ABC) that as of noon today, Georgia still has 200,000 votes to count, while Trump leads by less than 80,000 votes. 
"My team has sent reminders to counties to get all, let me repeat, all of our results counted today. Every legal vote will count," Secretary of State Brad Raffensperger explained.
In Pennsylvania, meanwhile, there's a full 18% of the vote left to be counted, with 840,000 more votes to be counted in counties that went blue in 2016 and 350,000 in counties that went red (via New York Times). Similarly, Michigan, which is expecting a final count by tonight, is missing absentee ballot results in 70 of 83 counties (via New York Times). With 100,000 outstanding ballots as of this morning, CNN reports, Biden is slightly ahead. 
With all these races still so close, there's no way of saying yet for certain whether Trump will end up having been right or wrong when he declared victories in those states, but we do know that Savannah Guthrie was spot-on when she said that claiming any kind of result one way or another at this point is "just frankly not true."