Why People Are Talking About The Newest Members Of The Squad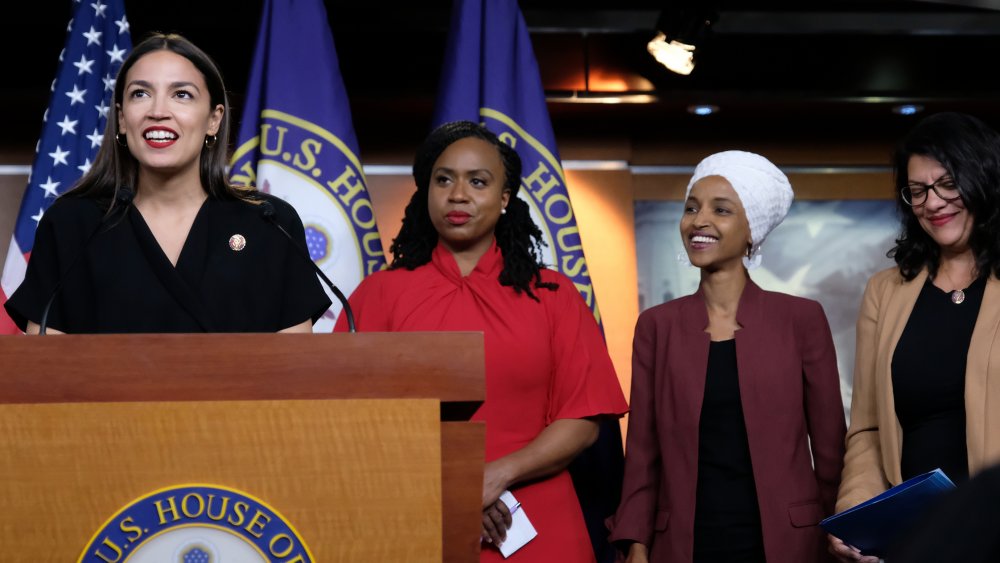 Alex Wroblewski/Getty Images
In an election that still isn't quite over, progressives have cause for celebration with the reelection of The Squad: Reps. Alexandria Ocasio-Cortez of New York, Ilhan Omar of Minnesota, Ayanna Pressley of Massachusetts, and Rashida Tlaib of Michigan. Backed by Justice Democrats, an American progressive political action committee, all four women of color touted decisive wins in the double digits, numbers that will no doubt embolden them to continue focusing on issues such as climate change and affordable health care. "Our sisterhood is resilient," Omar tweeted (via Vice).
Even more encouraging for these members of Congress is that they now have at least three other likeminded Justice Democrats joining their ranks in the House of Representatives with the elections of Jamaal Bowman of New York, Cori Bush of Missouri, and Marie Newman of Illinois. "The Empire struck back, but it's time for a new era," tweeted Bowman. Meanwhile, Bush, an organizer for Black Lives Matter and the first Black Congresswoman from Missouri, posted, "I shouldn't be the first, but I am honored to carry this responsibility." Newman tweeted, "We will continue to build bridges and fight for a just country and economy for working families."
These newcomers to The Squad are seeking to shake up the status quo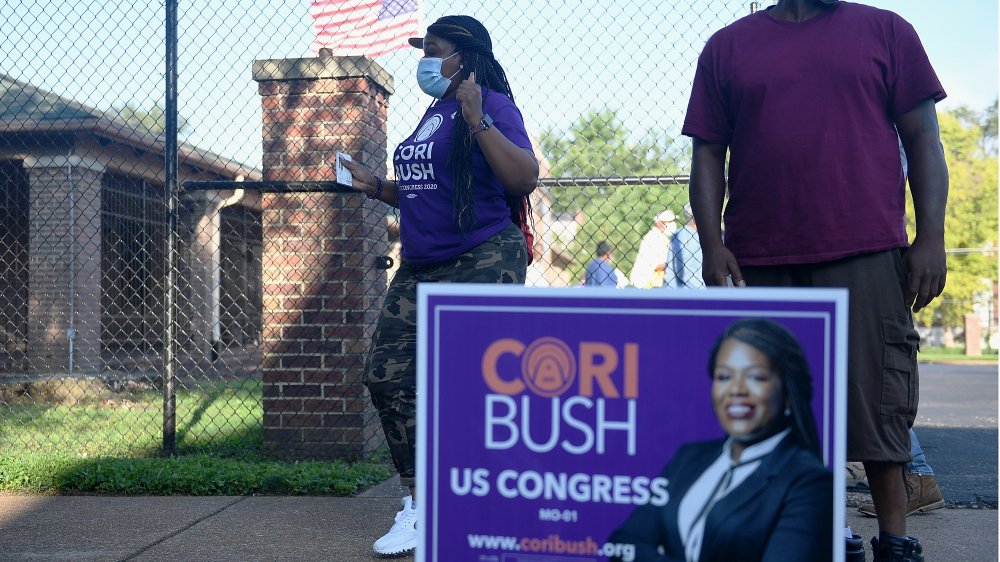 Michael B. Thomas/Getty Images
Representing the progressive wing of the Democratic Party, the Justice Democrats have put incumbents on notice as they seek to replace centrist Democrats in office with more liberal candidates through primary challenges. To wit, Marie Newman triumphed over Dan Lipinski, an eight-term Democratic Congressman, in March, while Jamaal Bowman ousted Eliot Engel, a 16-term Democratic Congressman, in July (via The Independent). Meanwhile, Cori Bush defeated 10-term incumbent William Lacy Clay in August, a sweet victory for her after a failed run against Clay in 2018 (via The New York Times).
"I'm ready to get to work to disrupt the status quo and deliver for our families," Bowman tweeted. "Hold me accountable. Push me and my colleagues. I'm going to need you in Congress with me. There's so much work to do." Adds Alexandra Rojas, executive director of Justice Democrats, "The Squad is continuing to grow and it will hold the next administration accountable to a bold governing agenda."