The DJ In Zoolander Is Actually A Famous Celeb In Disguise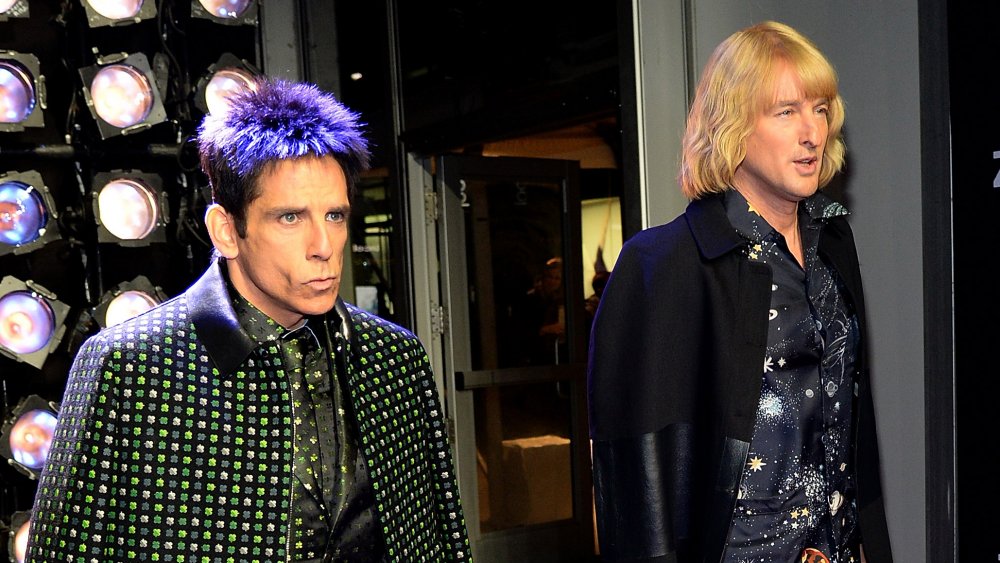 Kevin Mazur/Getty Images
The early 2000s comedy Zoolander, is just as enjoyable to watch today. At the time of release, the film brought in a disappointing $60.7 million at the worldwide box office. It's become increasingly popular since the initial anticlimactic release, and has since cemented itself as a classic. There are plenty of memorable references in this film that are still brought up. Zoolander's Magnum and Blue Steel poses. How about the memorable fight with gas, while at a gas station? We're still laughing. While this movie may have been carried by some big names (hello, Ben Stiller and Will Ferrell), there is one name we were surprised to see roll up on the ending credits.
Enter writer and actor Justin Theroux. You may recognize Theroux from his character roles in the movies: Charlie's Angels: Full Throttle, Miami Vice, and The Girl on the Train (via IMDb). Theroux's role as the DJ in Zoolander comes as a surprise to most. He's barely recognizable! Although his screen time was minuscule, Theroux's character, the DJ, plays an important part in the film when it is he who is assigned to play "Relax" by Frankie Goes to Hollywood in order to trigger Derek Zoolander into killing the Malaysian Prime Minister (via tv over mind).
Theroux's DJ role led to a big writing gig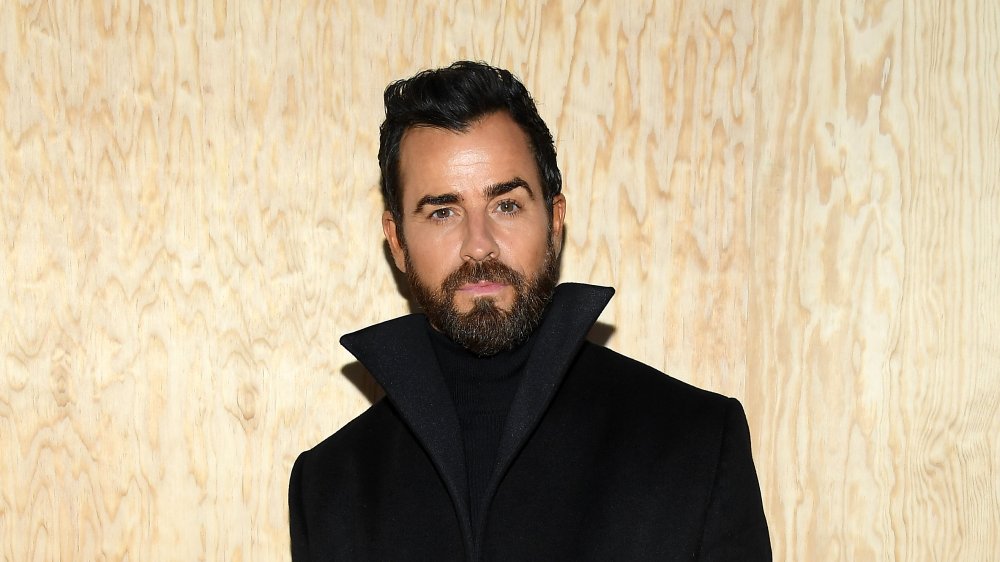 Pascal Le Segretain/Getty Images
Zoolander may not have been Theroux's breakout role, but he and his DJ character made a larger contribution to Zoolander's sequel, Zoolander 2, both in front and behind the camera. Theroux co-wrote the script to Zoolander 2 alongside John Hamburg, Ben Stiller, and Nicholas Stoller. Theroux recalls how when he found out Stiller was thinking about doing a sequel, he landed his spot at the writer's table by casually saying to Stiller, "look, if you ever do do that, please call me because I would love to work on that with you" (via Business Insider). Theroux calls his character as a headmaster/former DJ in Zoolander 2, "an extended cameo" (via YouTube).
These days, Theroux's personal life has been as much under the spotlight as his starring rolls. On top of landing a staring role in HBO's series, The Leftovers, Theroux started dating actress Jennifer Aniston in 2011 (via Cosmopolitan). They have since announced their amicable split. Theroux broke his silence following the separation calling the couples decision to breakup, "heartbreaking" but adding, "the good news is that was probably the most — I'm choosing my words really carefully — it was kind of the most gentle separation, in that there was no animosity" (via People). We hope his role as a DJ introduced him to the best songs to help get over a breakup.