James Charles Reveals Just How Much Work He's Had Done To His Face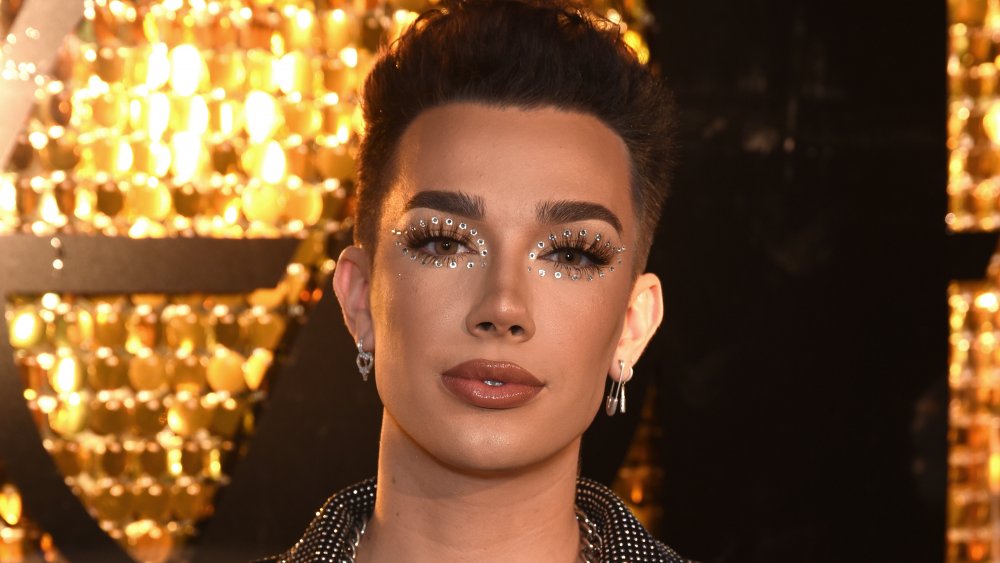 Presley Ann/Getty Images
James Charles has had no shortage of controversies throughout his career. Over the years, the YouTube beauty guru has clashed with other influencers, been accused of harassing men online, and stirred up speculation about cosmetic procedures he's had done. We may never get to the bottom of his beef with Tati Westbrook, but Charles is finally setting the record straight when it comes to his plastic surgery (via Seventeen).
Though Charles tweeted his body was 100% real back in 2018, fans began to question him again in 2019 after he posted a nude photo to Twitter. He stated that he made the post only because someone was threatening to leak his private photos, saying, "here's the ONLY nude I've ever taken! can't threaten me with it now. get a life." The picture, which prominently features Charles' backside, had fans questioning whether the makeup artist had plastic surgery.
In May of 2020, the 21-year-old joked about having an "ass reduction" on Twitter, which some fans took seriously. He quickly squashed the rumor, but speculation about Charles' supposed plastic surgeries has never fully died down.
James Charles admits to Botox and lip filler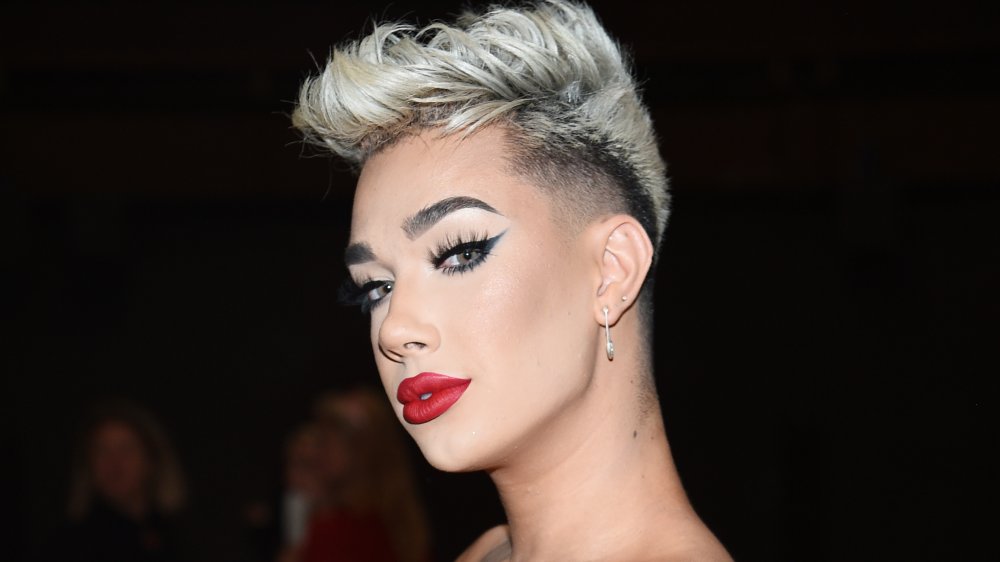 Dimitrios Kambouris/Getty Images
Despite the accusations about his body, Charles has admitted that the only work he's had done is to his face. In a recent interview with supermodel Naomi Campbell on her YouTube series "No Filter with Naomi", the beauty guru admitted to having Botox in his forehead as well as lip filler.
"I have lip filler. I have Botox. I'm very open about it," Charles told Campbell. "I don't have too much of it, but for me, my dad has literally the worst forehead wrinkles you could literally imagine on anybody ever. So, for me, my Botox was very much just preventative, because my dad and I have a very, very similar face."
When Campbell said Charles was "too young" for such procedures, the YouTuber assured her that he's being cautious. "There's not a lot in there, I promise," he said. "I can definitely still move everything around, so we're very, very good."
He continued: "Literally when I first got it, I was like, 'Listen, girl, I don't want any wrinkles but I need to be able to move my eyebrows. And if I'm frozen, we're going to have a problem.'"
It's nice to see an influencer being open about their cosmetic procedures, though at the end of the day, it's really no one's business what someone chooses to do with their own body.