Why This Video Shared By Eric Trump Has People Furious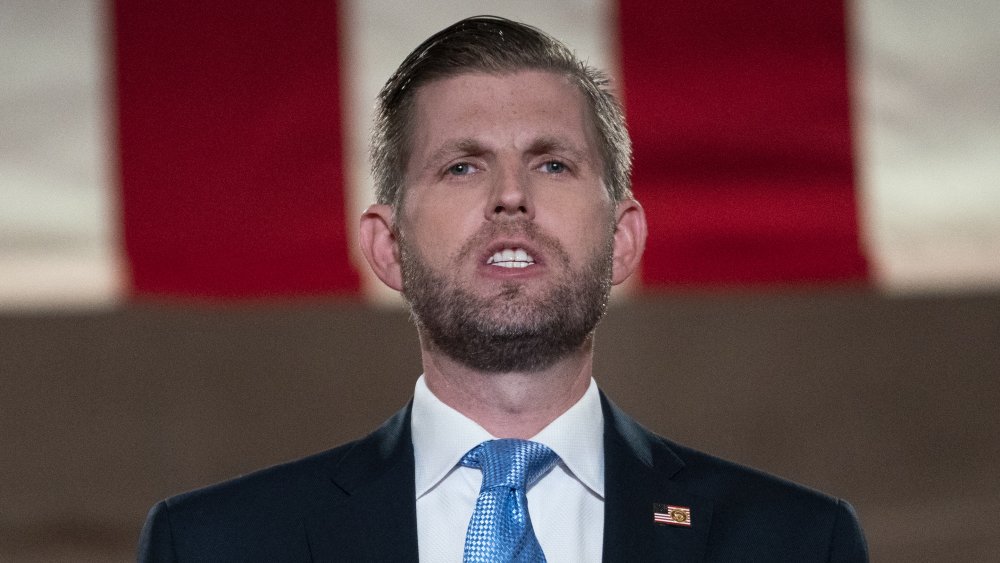 Drew Angerer/Getty Images
As the country anxiously awaits the results of the 2020 presidential election, tensions are running high. Thanks to a staggering voter turnout and the unprecedented number of mail-in ballots that were sent in this year, it's taking longer than usual to tally up the votes. In spite of this, President Donald Trump prematurely claimed victory on election night, calling for the vote counting to stop. "To me, this is a very sad moment, and we will win this," he said (via The Washington Post). "And as far as I'm concerned, we already have."
Trump's campaign has also made accusations of election fraud and has already filed lawsuits in three battleground states to stop vote counting. They have also stated that they will demand a recount in Wisconsin, which the Associated Press called for Biden the day after the election. "What makes these charades especially pathetic is that while Trump is demanding recounts in places he has already lost, he's simultaneously engaged in fruitless attempts to halt the counting of votes in other states in which he's on the road to defeat," said Andrew Bates, a spokesperson for Joe Biden's campaign in a statement (via the Associated Press).
In an apparent attempt to prove election fraud, Trump's son, Eric Trump, retweeted a video that claims to show around 80 ballots for Trump being set on fire. The video was originally posted on Election Day, but was quickly proven to be spreading misinformation. The ballots are shown as being from Virginia Beach, Virginia but, as the city of Virginia Beach pointed out in a statement (via CNN Business), the ballots are sample ballots and there is no evidence that real ballots were burned.
Eric Trump was called out for sharing the viral video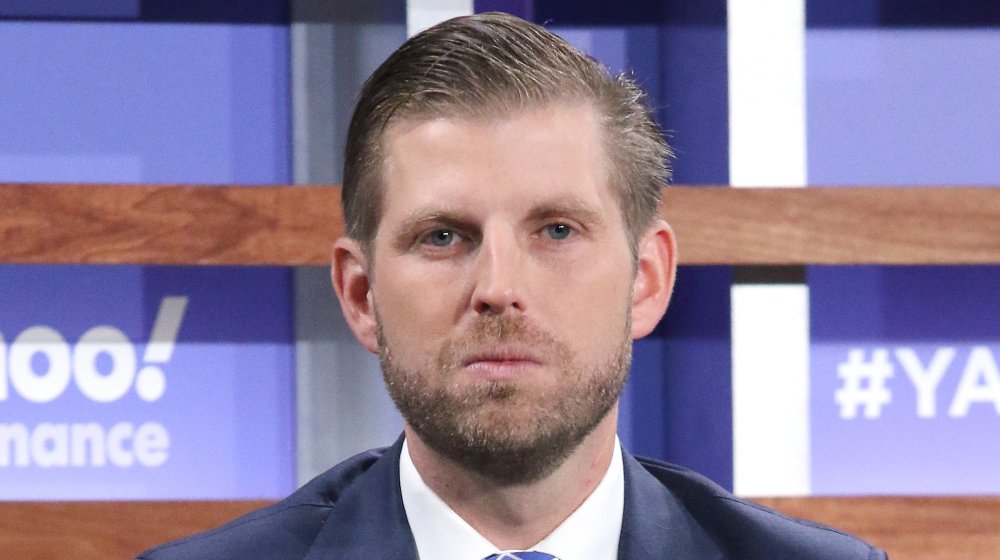 Jim Spellman/Getty Images
Social media users responded to the retweet, calling out Eric for spreading misinformation. "That video has been proven false already," tweeted one person. The city of Virginia Beach also responded to Eric's retweet, writing, "Those were sample ballots. Addressed this yesterday."
Trump's son retweeted the viral video on November 4, the day after the election. The account of the person who originally tweeted the video has since been suspended, so the original video is no longer visible on Eric's page. Eric has also tweeted a page from WinRed, which claims that "the Democrats are trying to steal this election."
In spite of the Trump campaign's accusations of fraud and their belief that the election is being stolen, experts say that this isn't the case. As John Mark Hansen, a political scientist pointed out in an opinion piece for The New York Times, "stealing a presidential election requires an unrealistic level of planning, coordination and good luck."