Ways To Use Dry Shampoo That You've Never Thought Of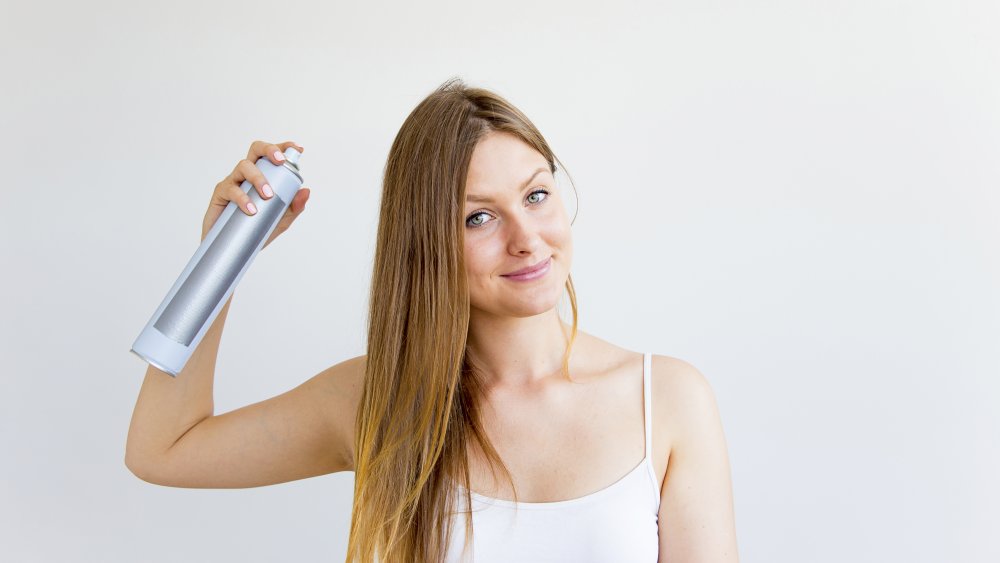 Shutterstock
When dry shampoo hit the market, it was a game-changer. Women who have discovered its magic would probably even give up their favorite latte if it meant they had to stop using this life-changing product. But luckily, you don't have to give up anything with dry shampoo. If anything, you're able to grab your favorite latte and breakfast in the morning because you don't have to worry about washing your hair every single day. So how exactly does this wonder product work? According to Healthline, it uses starch-based ingredients or alcohols to mask the oils from your hair, which make it appear cleaner.
However, there are apparently many different ways you can use dry shampoo. SELF recommends using it to get rid of frizzy hair if you have wavy or curly hair. Hair spray can leave curls feeling crunchy, while dry shampoo targets oil that gives hair a more natural feel. The publication recommends spraying it down the length of your hair, then scrunch your strands and lastly separate them. Now you'll have silky tendrils all day.
Other genius hacks for dry shampoo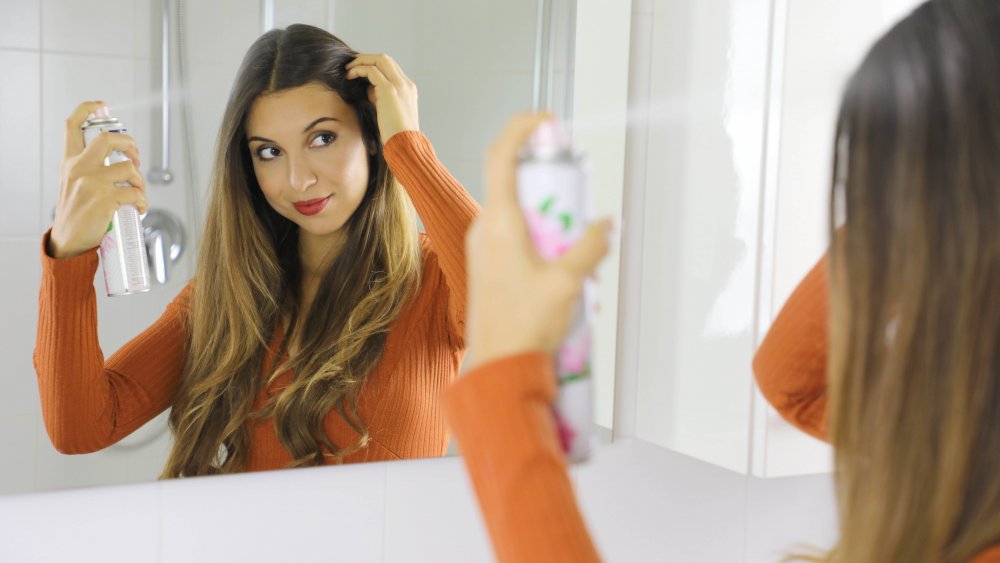 Shutterstock
If you want fuller looking hair — and who doesn't — celebrity stylist, Michael Duenas, suggests using dry shampoo on wet hair, per Glam. Duenas explained that when you use it this way, you avoid the stickiness factor of using other types of products and are left with voluminous hair. Bonus points, this hack works whether you blow-dry your hair or just let it air dry.
This miracle product can also work great if it's been a while since you've been able to hit the salon. Hairstylist to the stars, Mark Townsend, told Cosmopolitan that dry shampoo is perfect for covering dark regrowth. He recommended using a powder version versus a starch-based one because the powder will cover your roots better.
Townsend also says it's perfect to use if you're trying to keep bobby pins in place. He recommends spraying dry shampoo all over hair to give it texture and grip. This way you'll also need to use fewer bobby pins because your hair will hold the pins and its shape better.