Hollywood Reacts To The First Female Vice President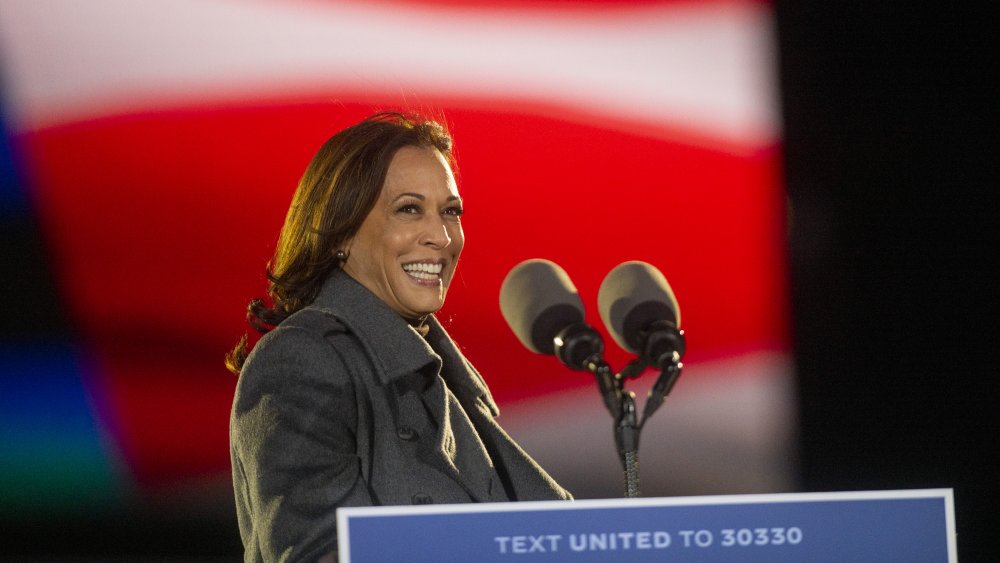 Mark Makela/Getty Images
Seeing a woman in a position of power in the White House used to be the stuff of fiction: Geena Davis on Commander-in-Chief, Cherry Jones on 24, and Julia Louis-Dreyfus on Veep to name a few (via The Hollywood Reporter). But with Pennsylvania now firmly in the blue column, the prospect of Senator Kamala Harris becoming America's first female vice president is now a reality — and the support and reactions from Hollywood have been overwhelming.
"'Madam Vice President' is no longer a fictional character," tweeted Julia Louis-Dreyfus, who portrayed Vice President-turned-President Selina Meyer for seven seasons on Veep. "Thank you both for letting my 11 year old daughter wake up today with bigger and brighter dreams. Crying the happy tears," posted Andrea Savage, who played President Laura Montez on Veep, in a retweet comment to Vice President-Elect Harris' video of her calling President-Elect Joe Biden to share the news of their projected win.
Here's why Kamala Harris' vice presidency is a game changer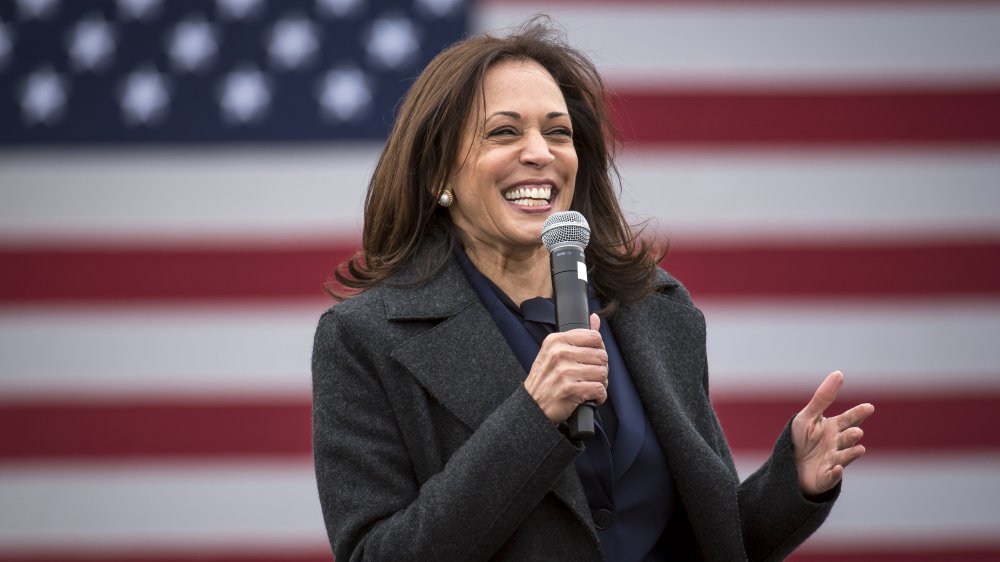 Nic Antaya/Getty Images
Vice President-Elect Kamala Devi Harris brings a host of firsts to her new position in January. The daughter of Jamaican and Indian immigrants, she will not only be the first woman to ascend to the office as vice president, but she will also be the first person of both Black and South Asian descent to occupy the number two role in the West Wing (via The Washington Post). 
"My VP is a Black woman!" tweeted actor and singer Keke Palmer, later posting, "For me @KamalaHarris's win represents more acknowledgment 4 the marginalized, more validity & more value that we all knew had been there." Girl on Fire singer Alicia Keys added, "Not a crier but I lowkey shed a tear, we won't let hate win! ... Big congrats to @KamalaHarris." Bobby Berk of Queer Eye for the Straight Guy also could not contain his enthusiasm, tweeting, "OMG EVERYONE!!!  We have a woman VP!!!!!!!!!!!!" And in a heartfelt post, Never Have I Ever creator Mindy Kaling tweeted, "Crying and holding my daughter, 'look baby, she looks like us.'"