The Beau Biden Tribute You Missed During Joe's Victory Fireworks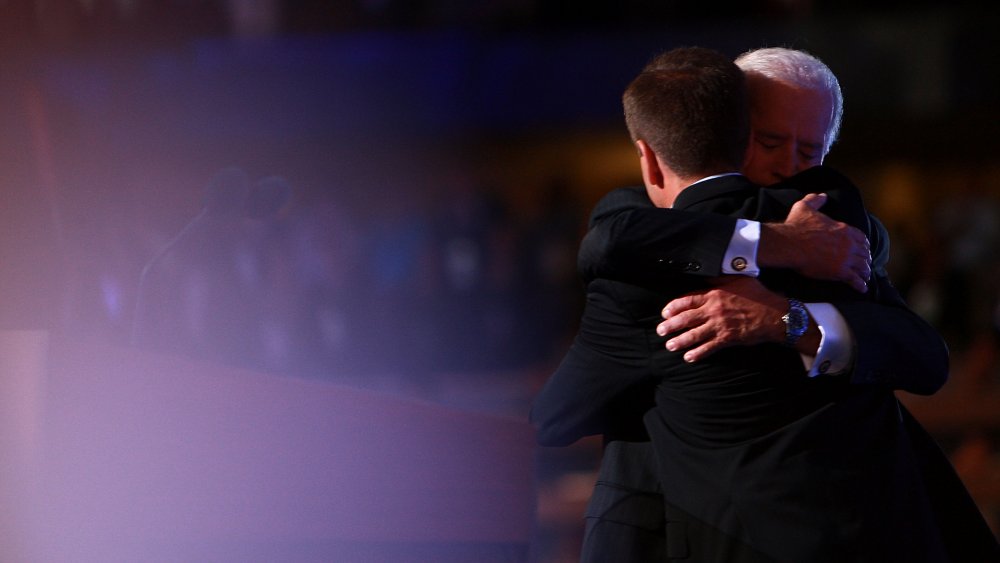 Spencer Platt/Getty Images
Our new president-elect Joseph R. Biden stepped up to the mic this evening and gave his acceptance speech after a long week of anticipation. And among his promises and comments, the memory of his late son Beau Biden seeped through. While Biden has led a life of many victories and highs, he's experienced some incredibly heart-wrenching lows, including the loss of his son to brain cancer. In his life, Beau Biden served as a federal prosecutor and worked in Delaware's Attorney General's office as well as for its National Guard until he passed away in May 2015, reports Biography.
Biden's son has, understandably, been mentioned several times throughout his campaign, with Biden referring to the strength and encouragement Beau Biden provided to him throughout his life and career (via Independent). But during the victory firework show that took place after Biden's acceptance speech this evening, there was a tribute to his late son that you may have missed.
The tribute to Beau Biden was a musical one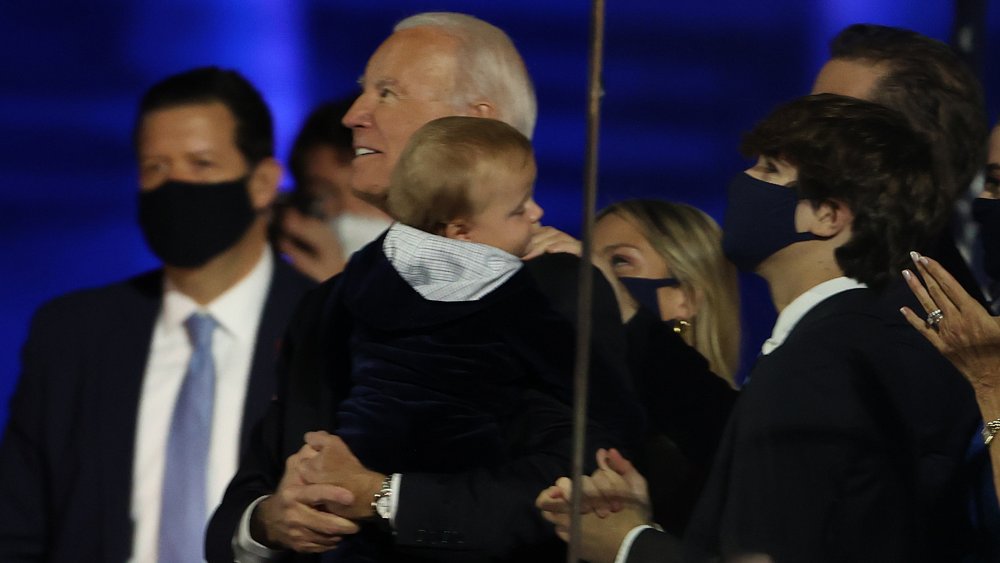 Tasos Katopodis/Getty Images
While the fireworks lit up the sky, a gentle reminder of his late son filled the space, too. During the show, they played the song A Sky Full of Stars by Coldplay. This was because Beau Biden was a fan of Coldplay. So much so that the band's frontman Chris Martin offered and performed 'Til Kingdom Come at his funeral in 2015 (via CNN). But, this wasn't the only moment where Beau was in mind. 
Biden also mentioned his son prior to reading a hymn, "In the last days of the campaign, I've been thinking about a hymn that means a lot to me and to my family, particularly my deceased son Beau. It captures the faith that sustains me and which I believe sustains America," Biden said (via NBC). These small but significant touches were sentimental nuances that made Biden's speech even more powerful and emotional than it already was.