Mitt Romney's Comments About Trump's Transition Of Power Are Raising Eyebrows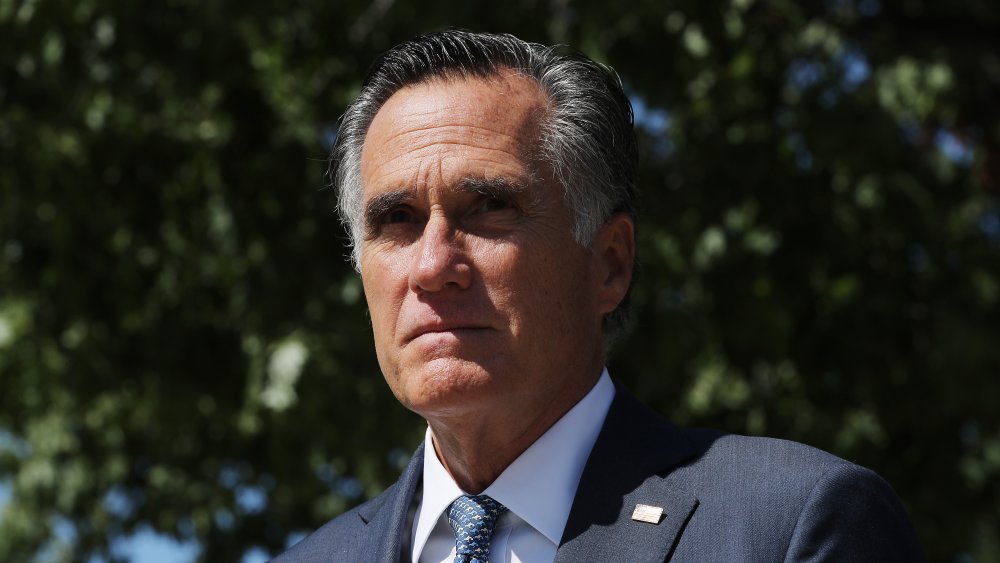 Chip Somodevilla/Getty Images
It's no secret that Republican 2012 presidential contender Mitt Romney is no fan of President Donald Trump. Even before he voted to impeach Trump earlier this year, Romney has said in public that "dishonesty is Trump's hallmark," and he has, in the past, called on his partymates to turn their backs on Trump's eyebrow raising policies which he decried as "the bullying, the greed, the showing off, the misogyny, the absurd third grade theatrics" (via People).  
One day after Biden's victory celebration, Romney now appears to be ready to take his position up a notch by going on CNN and asking the country to support President-elect Joe Biden. "I think we get behind the new president, unless for some reason that is overturned. We get behind the new president and wish him the very best and I send our congratulations and will keep this president, like the last president, in our prayers," Romney told CNN's Jake Tapper. "I would prefer to see a more graceful departure but that's just not in the nature of the man," Tapper further quoted Romney as saying. White House Correspondent Jeremy Diamond added (via Twitter), "Romney: 'I do believe it's destructive to the cause of democracy to suggest widespread fraud.'"
Romney added that he's ready to work with Biden, regardless of his politics, saying, "I'm going to talk now about how I can work with the new president. I know he's on the other side of the aisle, but I want to make sure we conservatives keep on fighting."
WSJ, NY Post to Trump: 'Concede gracefully'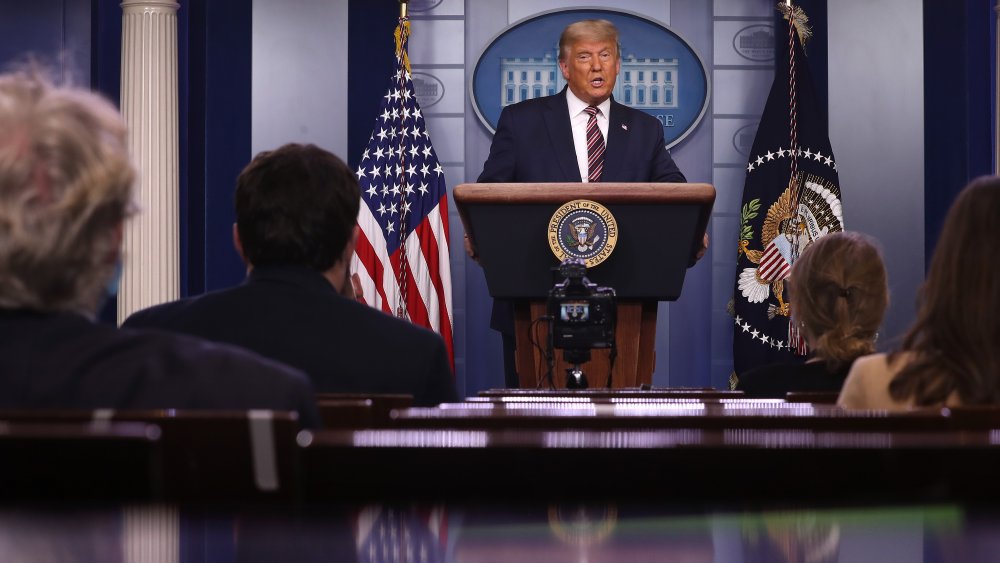 Chip Somodevilla/Getty Images
Romney is not the only person that has asked President Trump to concede with grace — calls have even come from Trump's staunchest media ally, News Corporation and owner of the New York Post, The Wall Street Journal, and Trump favorite Fox News. In an op-ed, the New York Post's Editorial Board said: "To lock in his legacy, though, Trump must rally Republicans to move forward — by behaving with dignity in the face of likely defeat."
The Wall Street Journal is also asking Trump to substantiate his charges that election fraud had taken place or let it go and accept concede gracefully. "He has accomplished a great deal since descending on that Trump Tower escalator in 2015, including his historic first victory and a strong re-election performance when he was supposed to lose in a rout. We'd hate to see that legacy ruined by a refusal to accept the normal transfer of power," the editorial said.
Romney is one of the first to offer President-elect Biden his congratulations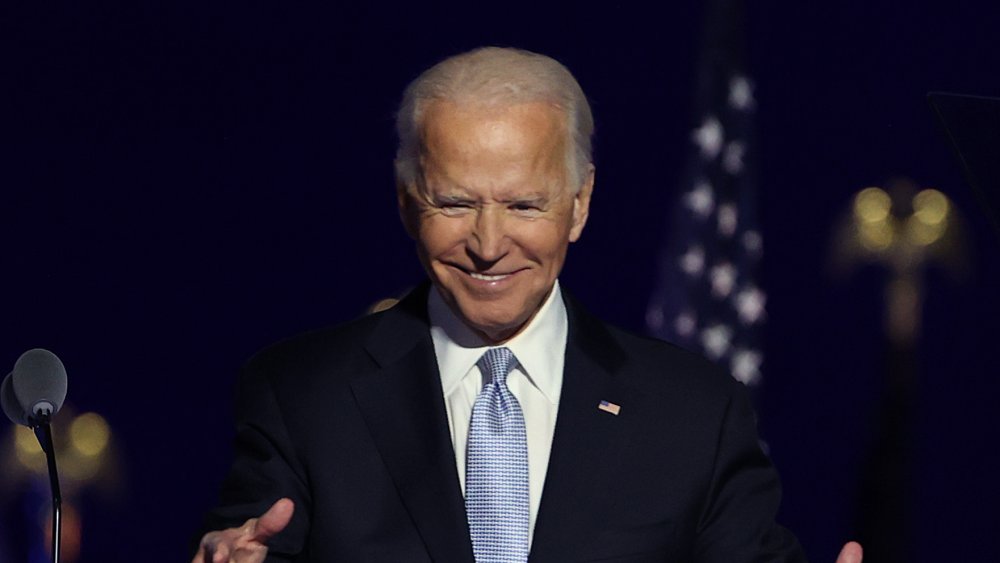 Tasos Katopodis/Getty Images
It should come as no surprise that Romney is also one of the first within the senior GOP ranks to congratulate President-elect Joe Biden on his win, and Romney took to Twitter to do just that. "Ann and I extend our congratulations to President-elect Joe Biden and Vice President-elect Kamala Harris. We know both of them as people of good will and admirable character. We pray that God may bless them in the days and years ahead," he said. 
Those comments have already won Romney praise on twitter, with one supporter tweeting: "Thank you for being a person who puts country over ego or party!
I may not agree you on many issues, but you are one of the few Republicans I respect for their independent streak, decency, honesty and civility. The late Senator John McCain would be proud." Another called out to the senator from Utah to act, saying: "You can be a statesman and defy #MoscowMitch and work with Biden to heal the country."
Newsweek says only a few senior members of the GOP are addressing Joe Biden as President-elect. These include Romney, Maryland Governor Larry Hogan, Vermont Governor Phil Scott, Massachusetts Governor Charlie Baker, and Michigan Congressman Paul Mitchell. Baker has also taken the extra step of pointing out that "the president's comments that there's some national conspiracy aren't supported by any of the facts, and they're damaging to democracy."