The Heartbreaking Death Of Alex Trebek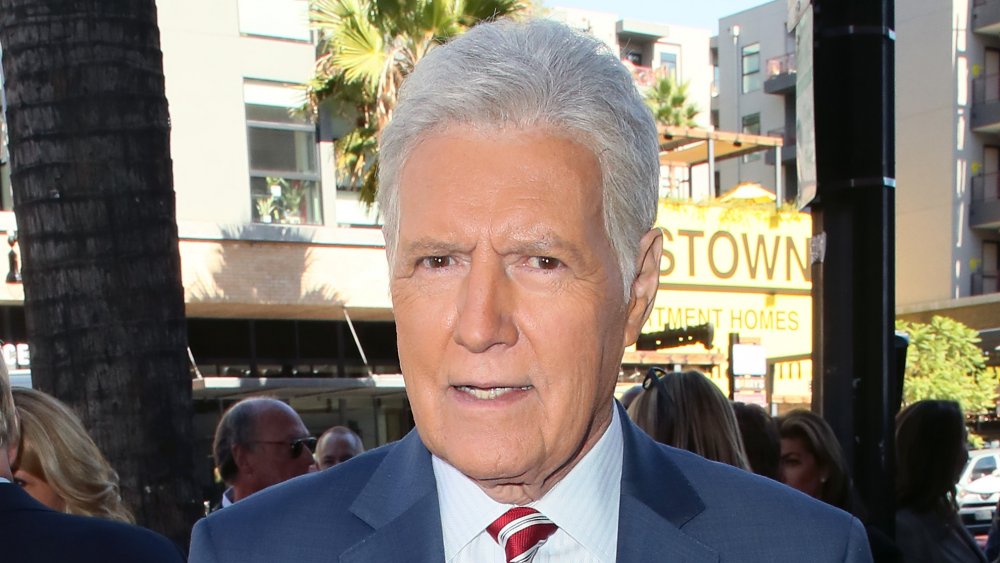 David Livingston/Getty Images
Jeopardy! host and TV legend Alex Trebek has died at the age of 80. The Jeopardy! Twitter account confirmed the news on Sunday, Nov. 8, 2020, writing, "Jeopardy! is saddened to share that Alex Trebek passed away peacefully at home early this morning, surrounded by family and friends. Thank you, Alex."

Trebek announced in March 2019 that he had been diagnosed with stage 4 pancreatic cancer. In a YouTube video posted on Mar. 6, 2019, Trebek addressed fans, saying, "Hi everyone, I have some news to share with all of you..." He continued, vowing to beat the cancer, "Now normally, the prognosis for this is not very encouraging, but I'm going to fight this, and I'm going to keep working. And with the love and support of my family and friends and with the help of your prayers also, I plan to beat the low survival rate statistics for this disease." Trebek even ended with a joke, saying, "Truth told, I have to! Because under the terms of my contract, I have to host Jeopardy! for three more years!"
Alex Trebek was 'near remission' at one point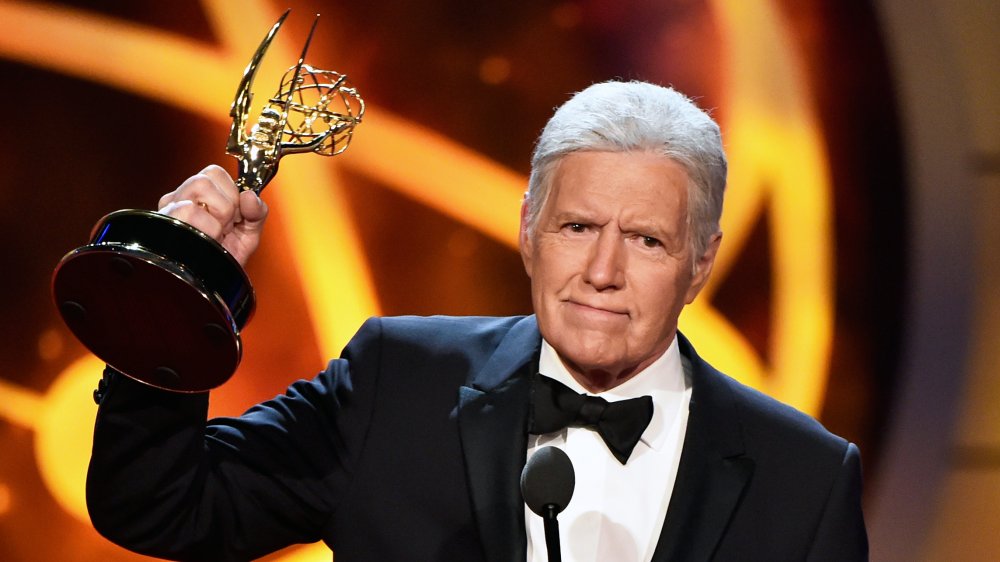 Alberto E. Rodriguez/Getty Images
According to People, three months later shared the good news that his prognosis was looking up and he was "near remission." Trebek said at the time, "It's kind of mind-boggling. The doctors said they hadn't seen this kind of positive result in their memory... some of the tumors have already shrunk by more than 50 percent."
Just two months ago, Trebek returned to the set of Jeopardy! for season 37 after a hiatus due to the coronavirus, feeling upbeat and positive. "I feel good, and I feel excited because once again Jeopardy! has demonstrated that it's at the forefront of television programming," he said (via People). "I believe we are the first quiz show to come back on the air in the COVID-19 era. On a personal level, I'm excited because it gets me out of the house. It gives me something to do on a regular basis, and I was missing that."
The Jeopardy! host was previously married to Elaine Kares, and he adopted her daughter Nicky. Trebek is also survived by his wife, Jean Currivan, and their two children, Matthew and Emily. His last episode of Jeopardy! will air Dec. 25, 2020, according to TMZ.