What You Don't Know About Jill Biden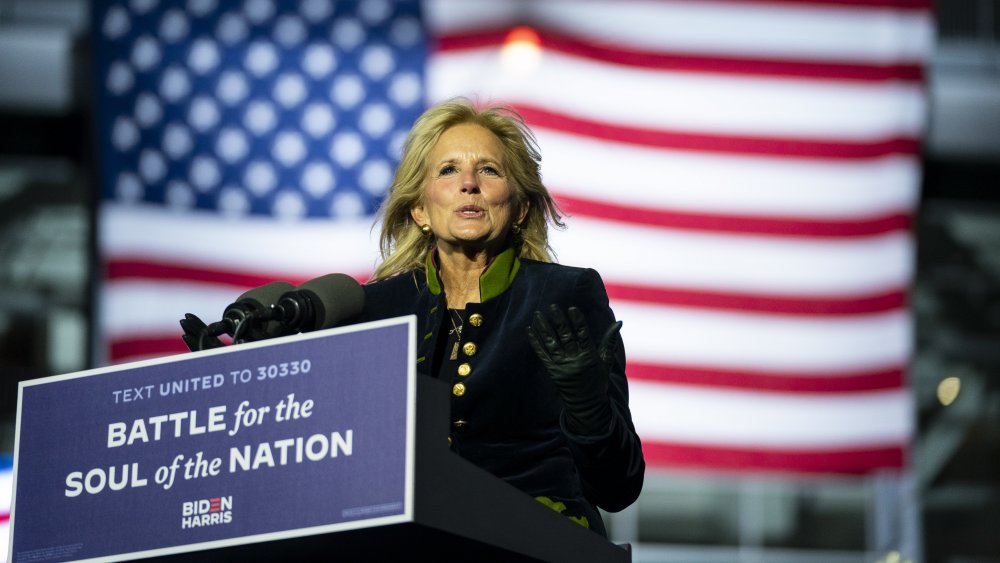 Drew Angerer/Getty Images
Dr. Jill Biden is not exactly a stranger to the American people. She served as second lady during her husband's eight-year run as vice president under President Obama, and has campaigned tirelessly alongside him during the 2020 presidential race. On Saturday, Joe Biden was officially projected as the winner of the presidency — a historic victory in many aspects, including the way Dr. Biden plans to serve as first lady.
In an interview with CBS Sunday Morning in August, Jill Biden said she plans to continue her teaching career alongside her role as first lady. "I would love to. If we get to the White House, I'm going to continue to teach," she said. "I want people to value teachers and know their contributions and to lift up the profession."
This sentiment is especially appreciated right now, when teachers and students across the country are navigating the struggles of virtual learning amid the coronavirus pandemic. In September, Biden showed her support for teachers during a tour of 10 schools across the U.S. that have been impacted by the pandemic, the Associated Press reported.
Throughout her husband's campaign, Jill Biden pledged to make education a priority in the White House — but her commitment to teaching began long before her political career.
Jill Biden has a long history as an educator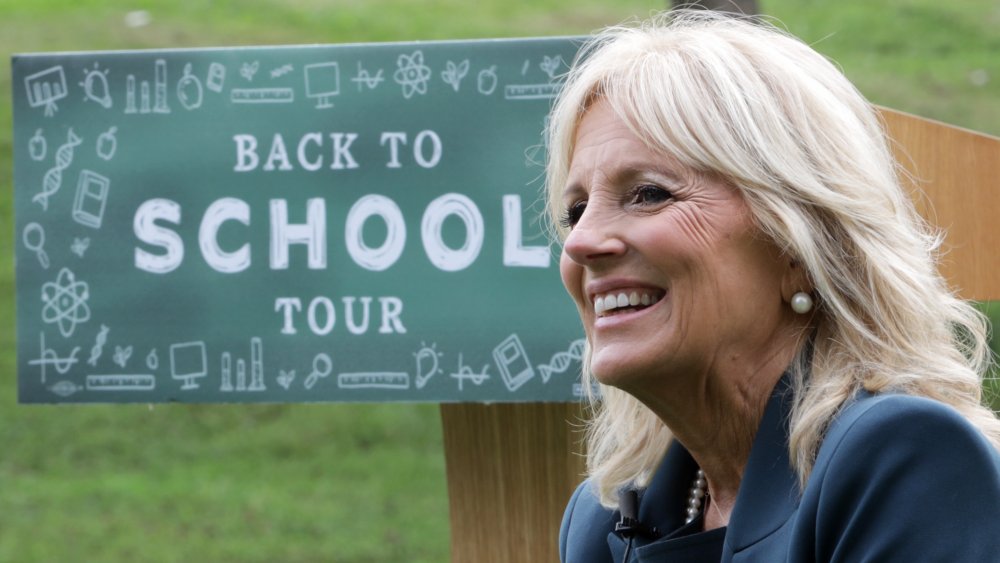 Alex Wong/Getty Images
Dr. Jill Biden was born in New Jersey in 1951, but she spent the majority of her childhood in Willow Grove, Pennsylvania. She earned bachelor's and doctorate degrees from the University of Delaware, in addition to two master's degrees, one from West Chester University and the other from Villanova University. Before her time at the White House, Dr. Biden taught English in a public high school as well as a psychiatric hospital for adolescents. During her husband's time as vice president, she was a professor at Northern Virginia Community College.
President Obama's administration archive notes that Dr. Biden has long been an advocate for community college. "Dr. Biden has always said that community colleges are 'one of America's best-kept secrets,'" her biography reads. "As a teacher, she sees how community colleges have changed the lives of so many of her students for the better." In 2012, the former second lady embarked on a "Community College to Career" tour, an effort to train students with skills needed in the workforce.
In August 2020, Dr. Biden proudly tweeted: "Teaching is not what I do. It's who I am." The post also announced her plans to deliver her Democratic National Convention speech from her former classroom at Brandywine High School in Wilmington, Delaware.
Clearly, Jill Biden will continue to be an advocate for teachers as well as accessible education while serving as first lady.