Here's How Much Joe Biden Will Make As President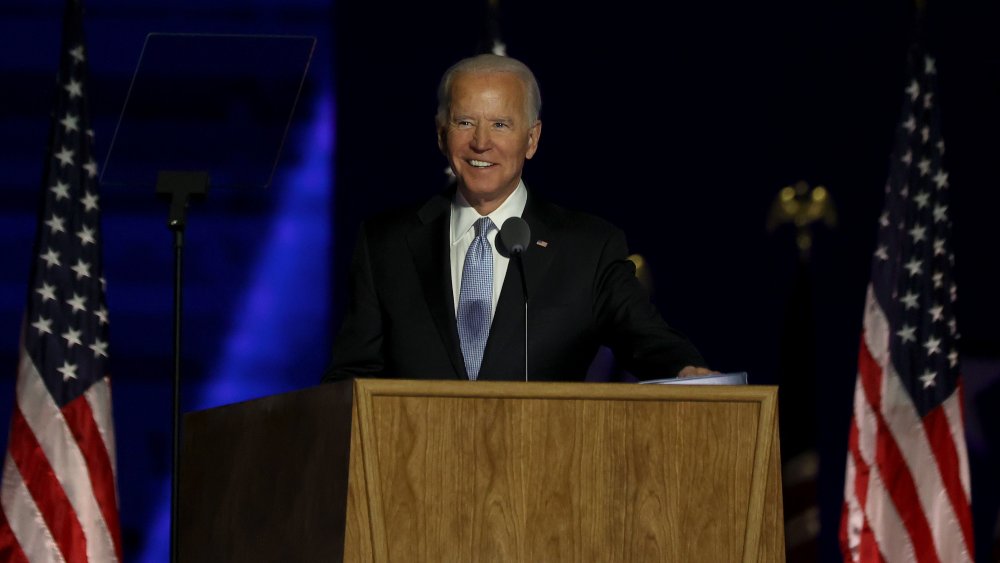 Tasos Katopodis/Getty Images
We may receive a commission on purchases made from links.
President-elect Joe Biden is headed to the White House — for the second time. Though he's long been an advocate for the working class, Biden's political career has significantly boosted his financial status, and it's only going to grow as he moves into the presidency.
In 2019, Forbes estimated that Joe Biden and his wife, Dr. Jill Biden, were worth roughly $9 million. This fortune is due in part to Biden's salary as a senator and vice president, but the majority comes from real estate. Forbes reports that the Bidens' two Delaware homes are worth around $4 million total, with "cash and investments worth another $4 million or so, and a federal pension worth more than $1 million."
A good chunk of the Bidens' wealth also comes from speaking engagements. Based on tax returns and financial disclosures released in 2019, the Associated Press reported that Biden's basic speaking fee was $100,000, but his fee ranged from $40,000 to $190,000. Jill Biden was also reported to have made $700,000 in her own speaking engagements.
Joe Biden's presidential salary will be $400,000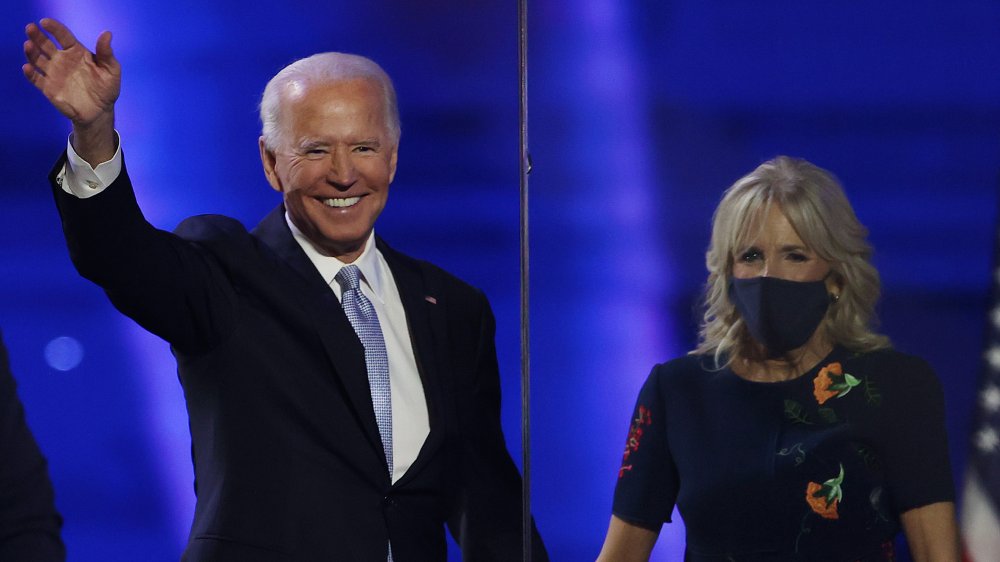 Tasos Katopodis/Getty Images
According to federal law, the U.S. president earns a salary of $400,000 in addition to a $50,000 annual expense account, a $100,000 nontaxable travel account, and $19,000 for entertainment. That's already a pretty sweet deal, but the financial perks of being the president extend long after they leave office. According to CNN, presidents stay on the White House payroll after their terms end, which includes an annual pension of about $200,000, healthcare, paid official travel, and an office.
Former presidents have also raked in hefty sums from penning memoirs. In his late 30s, President Obama wrote Dreams From My Father: A Story of Race and Inheritance, which at the time, wasn't quite a success. However, when Obama entered the presidential race, its sales skyrocketed. In 2012, CNN reported that book sales were still the Obamas' main source of income. Joe Biden has released two books so far: Promises to Keep: On Life and Politics in 2007 (which became a New York Times best-seller), and Promise Me, Dad in 2017. According to Business Insider, tax documents show that Biden earned anywhere from $8,000 to $90,000 for his book tour for Promise Me, Dad, and continues to earn royalties for Promises to Keep.
Joe Biden's financial situation will differ from former presidents' in that his wife plans to continue her career as an educator. If so, she will be the first FLOTUS to work a paying job outside the White House in the role's 231-year history.