Inside Alex Trebek's Relationship With Ken Jennings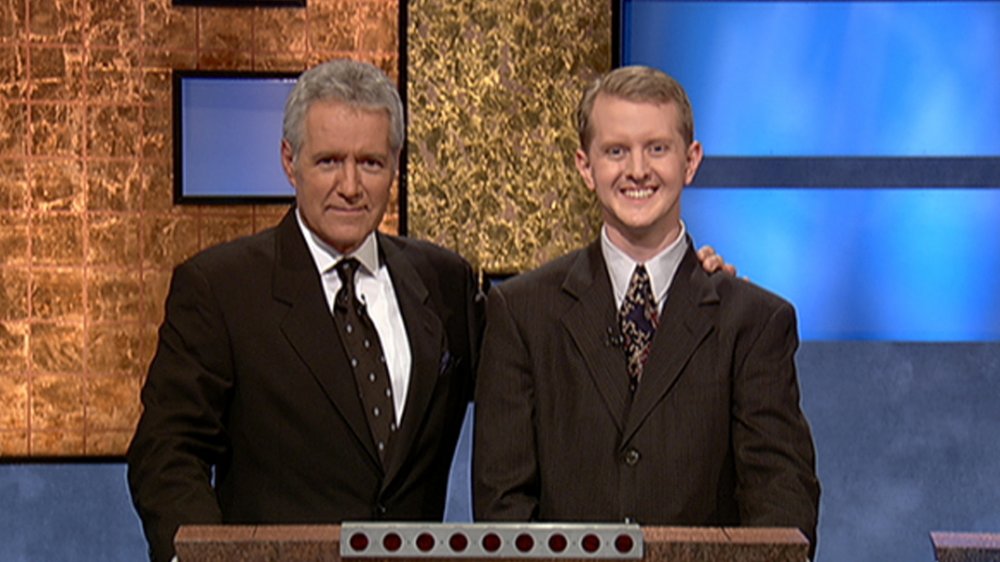 Getty Images/Getty Images
Ken Jennings is the greatest Jeopardy champion of all time. The quiz show GOAT even became an ambassador for the show, which means he appears on-air to present special clues and categories and offers his input on new contestant searches, per Jeopardy's official site. Jenning's road to game show success began all the way back in 2004, when he first appeared behind a podium and met iconic host Alex Trebek, according to USA Today. 
Funny enough, the Jeopardy genius wasn't certain Trebek was even a fan. "Despite all the quality time Alex and I have been spending together lately, he still seems a little chilly, as if he's rooting against me," Jennings wrote in his 2007 book, Brainiac: Adventures in the Curious, Competitive, Compulsive World of Trivia Buffs (via CheatSheet). "Does he think I'm bad for the show? Does he dislike sharing the spotlight with a sidekick? ... I feel like passing a junior-high mash note up to his podium. 'Dear Alex. Do you like me? Check one. Yes/No.'"
Luckily, Jennings soon found out that America's favorite game show host would have likely checked yes.
Alex Trebek and Ken Jennings shared a special bond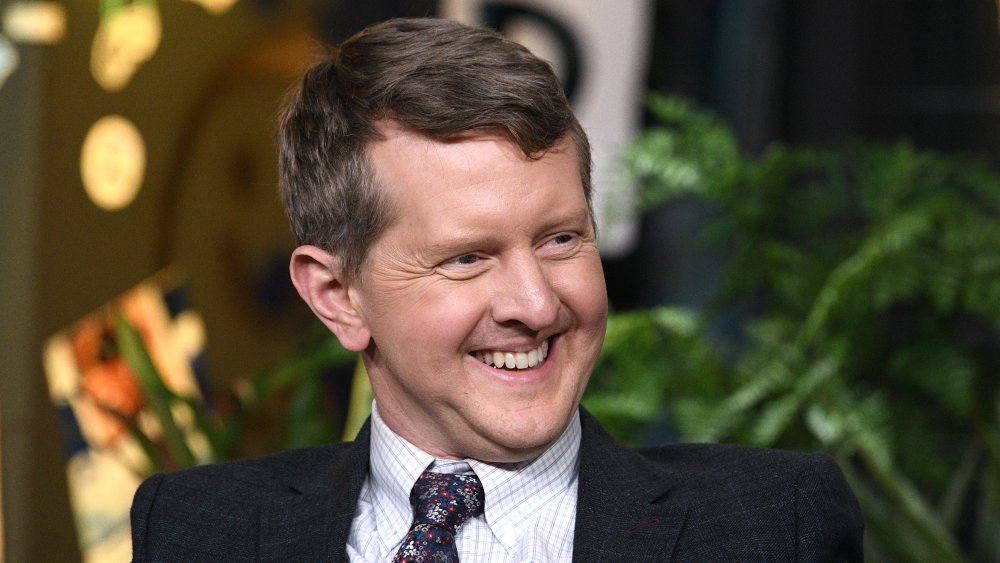 Gary Gershoff/Getty Images
Turns out, Trebek may have been hiding a soft spot for Jennings. When he was ultimately eliminated from the show, Jennings described in his book Trebek telling him: "Congratulations, Ken,' ... 'We're going to miss you around here.'" Jennings continued: "I can't believe what I'm seeing: the normally sure-voiced Trebek seems to have a frog in his throat and his eyes are even a little moist. What do you know. All those months, the old guy did like me after all. I'm genuinely touched."
The pair continued their friendship for the next 16 years. In an April 2020 interview with Fox News, Jennings noted, "I just saw Alex pretty recently when we were promoting the recent Jeopardy tournament, and he was really hanging in there well," speaking of Trebek's battle with stage four pancreatic cancer. And when news of the host's death was announced, Jennings offered one of the most heartfelt tributes (via Twitter): "Alex wasn't just the best ever at what he did. He was also a lovely and deeply decent man, and I'm grateful for every minute I got to spend with him."