The Real Reason Stores Are Putting Limits On Toilet Paper Again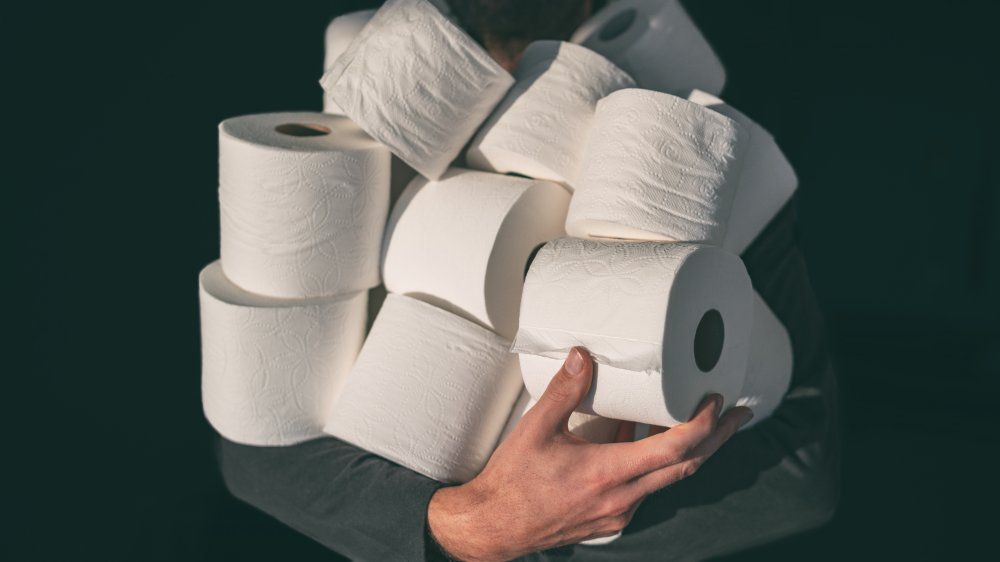 Shutterstock
The emergence of the COVID-19 pandemic last spring had citizens concerned not only for their health, but access to essential household items. We surely all remember the days of walking into our local grocery store only to be met with empty shelves and fellow panicked customers. One item in particular seemed to cause the most frenzy: toilet paper.
As cases surged and the threat of a lockdown loomed, people stocked up on items they feared would soon be unavailable to them, sparking shortages across the country. In April, The Washington Post reported that Americans had spent $1.4 billion on toilet paper in the previous four weeks, which was a 102 percent increase from the same period a year earlier. Products like hand sanitizers and disinfectant wipes saw even larger boosts in sales.
Grocery stores are already putting limits on essential items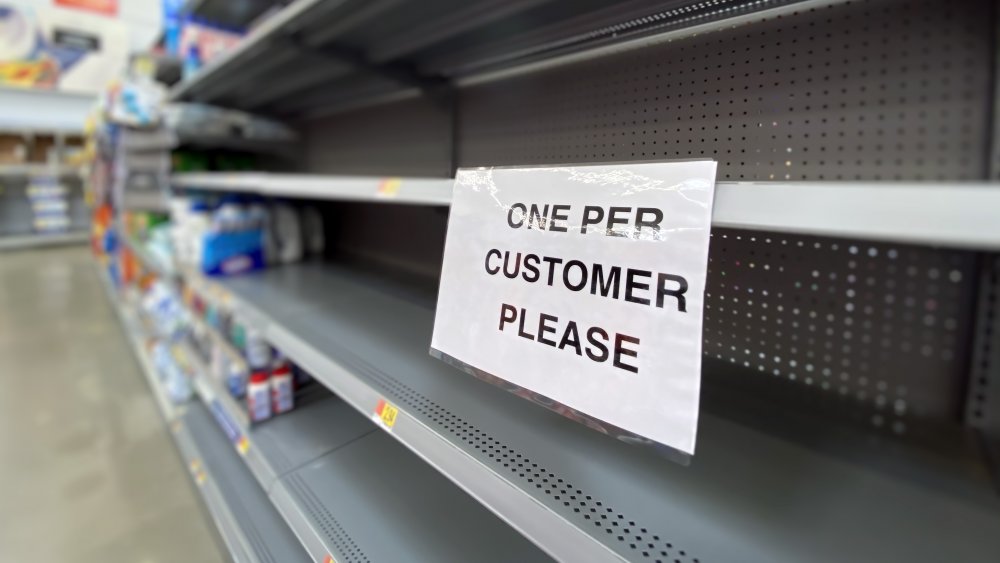 Shutterstock
Last week, the Centers for Disease Control and Prevention (CDC) reported the highest number of new COVID cases in a day surpassing 120,000. As winter nears and a second wave of lockdowns seems imminent, stores are bracing for massive shortages yet again — some are even beginning to reinstate restrictions on toilet paper.
Major grocery store chains are already placing restrictions on items like toilet paper, CNN reports. A spokesperson for Kroger told the outlet that earlier this week they began limiting customers to two items each when it comes to things like toilet paper, paper towels, disinfecting wipes, and hand soap.
H-E-B, a grocery store chain in Texas, has enforced similar policies. Their website states that in addition to toilet paper, paper towels, and disinfecting products, customers are also limited to two products when it comes to rubbing alcohol wipes and first aid and cleaning gloves.
Other stores say 'there is no need to create panic'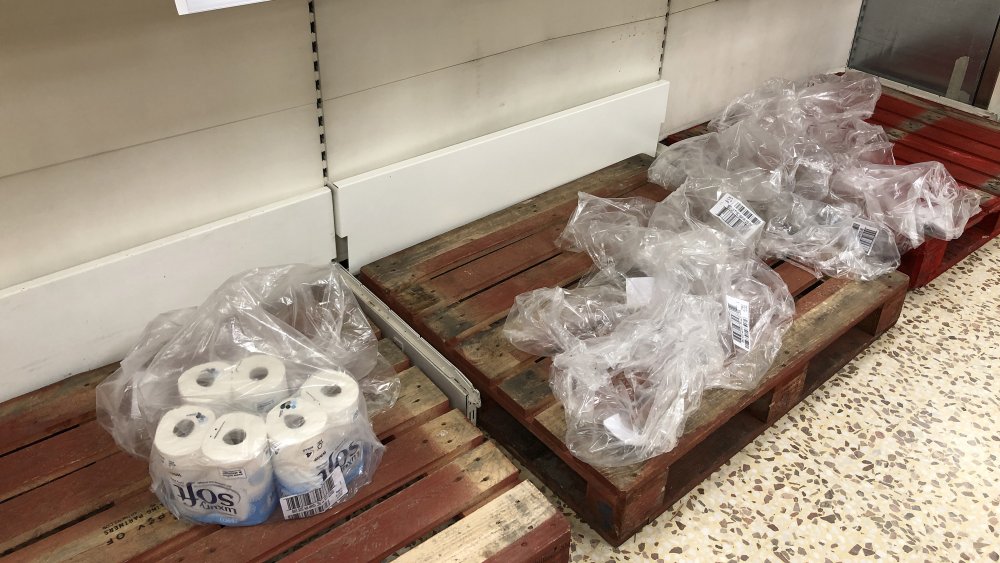 Richard Heathcote/Getty Images
Other stores, however, are not as concerned about potential shortages. A spokesperson for Giant, a grocery chain in the Northeast, told CNN that they were "seeing little evidence of stockpiling, and there is no need to create panic." However, the company began placing limits on toilet paper and paper towels (one purchase of larger toilet paper and paper towel sizes and four on smaller toilet paper and paper towel sizes).
It may not be time to panic quite yet, but data from market research firm IRI reported that 19 percent of paper products such as toilet paper and paper towels and 16 percent of household cleaning products were out of stock last week. Hopefully in the long run, the current restrictions will help consumers get through the winter without such severe shortages.