The Real Reason Alex Trebek Continued To Host Jeopardy! While He Was Very Sick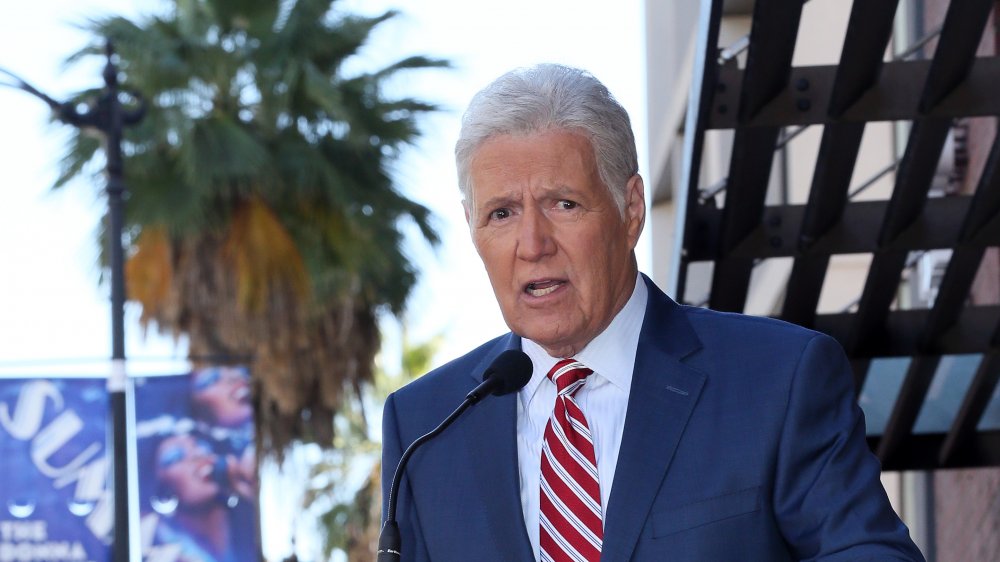 David Livingston/Getty Images
When someone becomes ill, they may choose to continue on in their job in spite of their progressing illness, sometimes because their families rely on them financially, sometimes out of obligation to the company or business they work for, and sometimes, it's for one simply reason: the love of the job. In the case of beloved host of Jeopardy! Alex Trebek, it was just such a love for his work that inspired him to continue hosting the long-running show up until his passing. He hosted the hit game show for over 8,000 episodes and over 37 years. Alex Trebek passed away on November 8 after a battle with cancer (via The New York Times).
In an interview with CNN, Executive Producer of Jeopardy! Mike Richards spoke about Trebek's dedication. Richards said he "got chills" filming the last episode on which Trebek would ever appear.   
What inspired Trebek to keep hosting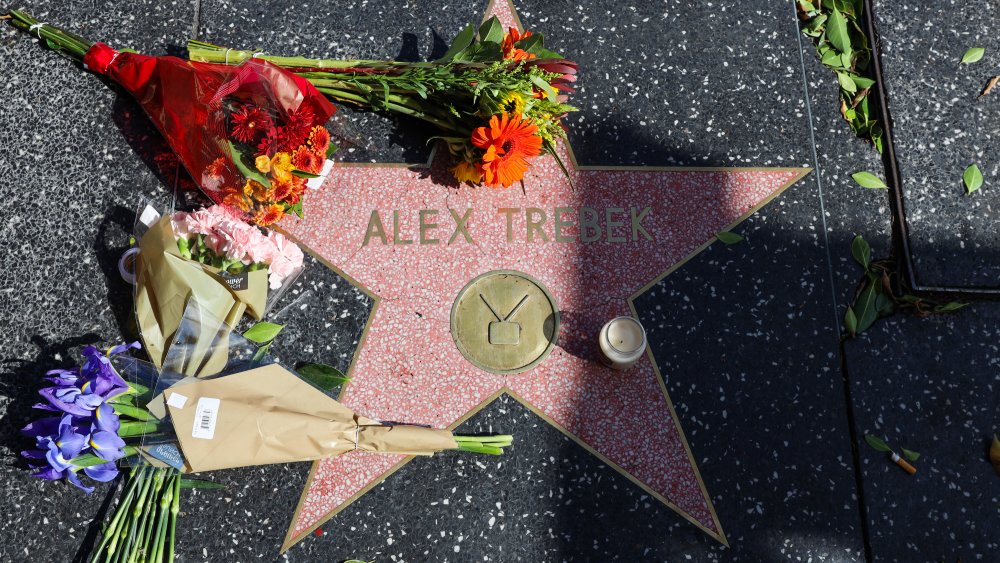 Rich Fury/Getty Images
Richards said of Trebek's passion for his job: "That thirty minutes where he was hosting the game, he loved it. And that's why he kept driving himself to do it. I still don't understand why he was doing it, really, other than he just loved it and wanted to be there." He went on to say the contestants were a big part of why he loved his job so very much. "He reveled in these intelligent people, in the contestants, in the writers. He loved being surrounded by them," he said.
When asked by the interviewer what he believes Trebek's secret was for keeping himself and the show going for so many episodes and so many years, Richards replied, "I think he really became synonymous with the show, in that he really was that smart. He was self-deprecating about his intelligence... but I was in the writers room with him every morning and he had gone through every clue." He said even on the very last show, Trebek was on his game. "He went through 61 [clues] per show, rewrote them in his flavor, sometimes called into question some of the information because he had the knowledge in a different way. I mean, he really was the show... it's just who he was."