Bebe Rexha Has The Perfect Response To Critics Of Her Bathing Suit Pics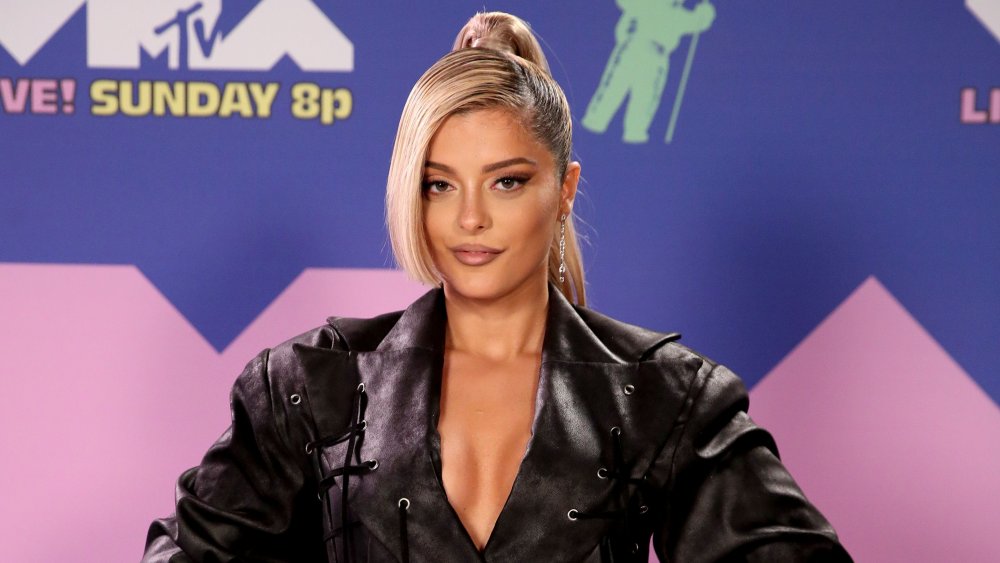 Rich Fury/mtv Vmas 2020/Getty Images
Bebe Rexha is not going to let paparazzi bully her into feeling badly about her bathing suit body (via New York Post). The singer has taken to social media to defend herself against what The Blast called "unflattering" pictures, which were taken at the beach in Cabo San Lucas, Mexico. To be fair, it seems the pop star herself initially called out the images, published in tabloids, as unflattering. 
In fact, she blamed photographers, labeling them as "nasty" and also claimed that the photos were published to make her feel bad, and to damage the self-esteem of other women — who aren't a size 0, and might "dare" to step out in a bathing suit. "It's just really hard because I find it hard to love myself sometimes," she then relatably confessed. She also filmed herself in the same Versace suit to prove what she really looks like.
Bebe Rexha is proud of her body
ABC News notes that the singer was subjected to harsh criticism after the first images came out. So, rather than simply responding to the pics, Bebe Rexha posted a video of herself in the suit to her Instagram stories, and said, "I want to show you what I really look like. Yes, I got thighs, I got an ass." The 31-year-old bravely admitted, "When you see yourself looking like s**t it's like, yes, I got stretch marks, I got cellulite, all of the above."
But she wants her fans and other women — and young girls — to know that she isn't going to alter her appearance to fit what society thinks she should look like. "I don't do surgery. I've never touched my body, never done lipo. I'm trying to be healthy and respect what God gave me," the star said.
The outspoken body confidence advocate further shared, "I like to eat and I also take medicine that makes it really hard for me to lose weight. I'm thick, I'm a thick girl, I'll take it. That's how I was born." She finished her response to what she viewed as mean-spirited photos by saying, "I always had a small waist and big [thighs] even when I was a little girl. But that's not what I look like."