The Heartbreaking Death Of Bert Belasco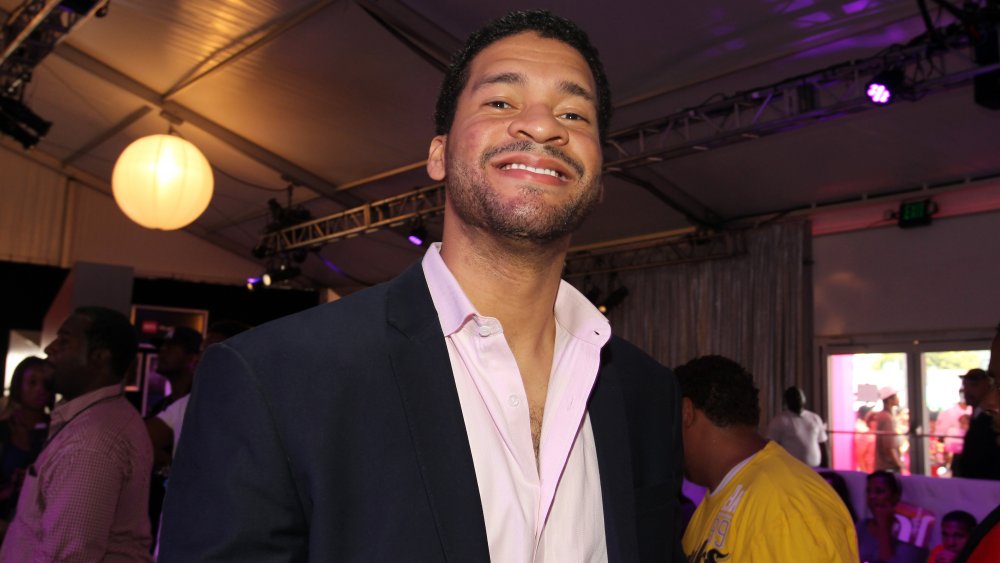 Rich Polk/Getty Images
Actor Bert Belasco, who starred in BET's Let's Stay Together and Showtime's comedy drama I'm Dying Up Here, has sadly passed away at 38. According to Belasco's father, he was found in his hotel room in Richmond, Virginia, where he was quarantining in preparation for an unnamed movie role. An official cause of death isn't yet known, but his father believes he may have suffered from an aneurysm (via E! Online).
Belasco's charismatic personality and comedic nature drew many fans to the hit show. Let's Stay Together centered on his character Charles' relationship with girlfriend-turned-wife Stacy, played by Nadine Ellis. The funny comedy was on air for three years before being cancelled in 2014 (via TV Line).
Fans took to Reddit to write about Belasco's tragic passing. Users commented on Belasco's appearance on podcasts posted on the now defunct movie and video game review site Spill. "I know [hosts] Korey [Coleman] and Martin [Thomas] became good friends with him and he would come out to support them. I know this one hurts cause it hurts for me. I was hoping to me him one day along with the crew," one user explained. The reddit thread creator added that they "found him to be an excellent fit right away with the two and extremely charismatic."
Belasco's co-stars also reacted to the heartbreaking news.
Tweets pour in as Belasco's co-stars mourn this insurmountable loss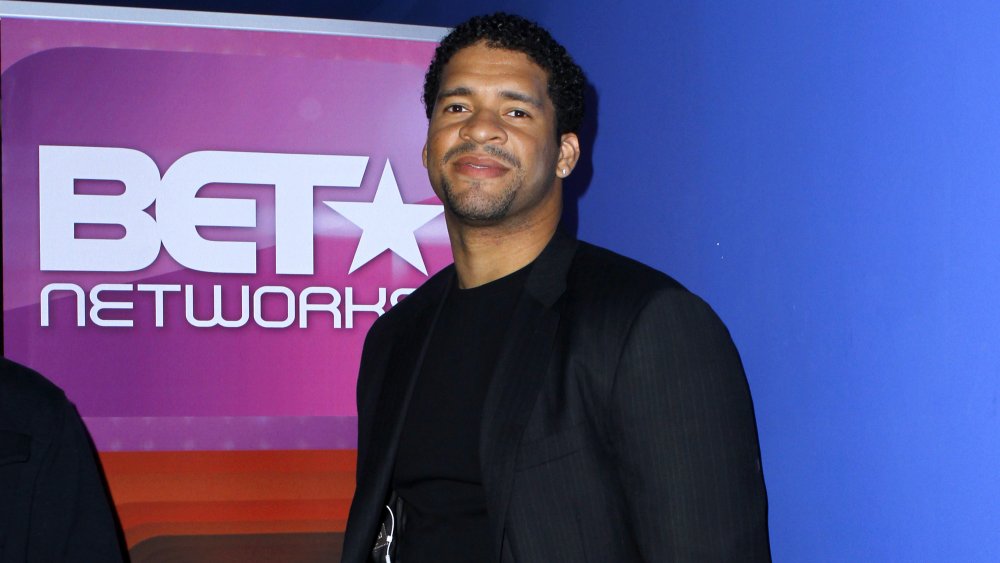 Donna Ward/Getty Images
Belasco's co-stars, past and current, took to Twitter to reminisce about his positive personality and overall drive as an actor. Let's Stay Together's Jackée Harry tweeted that he was kind and always great to work with. Actress Yvette Nicole Brown, who worked with him on N.C.B.S., also tweeted that she had just spoken with Belasco about his upcoming project and recalls his excitement. "I am gutted by this news. Bert was my friend! We had JUST talked last week. He was happy and excited about his new project and all the good that was to come. No day is promised. NO DAY," she wrote.
In an Instagram post, Let's Stay Together castmate RonReaco Lee wrote that Belasco's passing was sudden, and that he truly cherished their time working together. "If you knew Bert, you knew 2 things: He loved the movie Ghostbusters and he LOVED acting. Bert loved acting more than any actor I've ever met. And he was DAMN good at it too," he wrote.
The common theme in these heart-wrenching tributes is that Belasco's passing took everyone by complete surprise, and they stressed the importance of checking in on your loved ones.