Bad News For Carrie Underwood Fans Watching The CMAs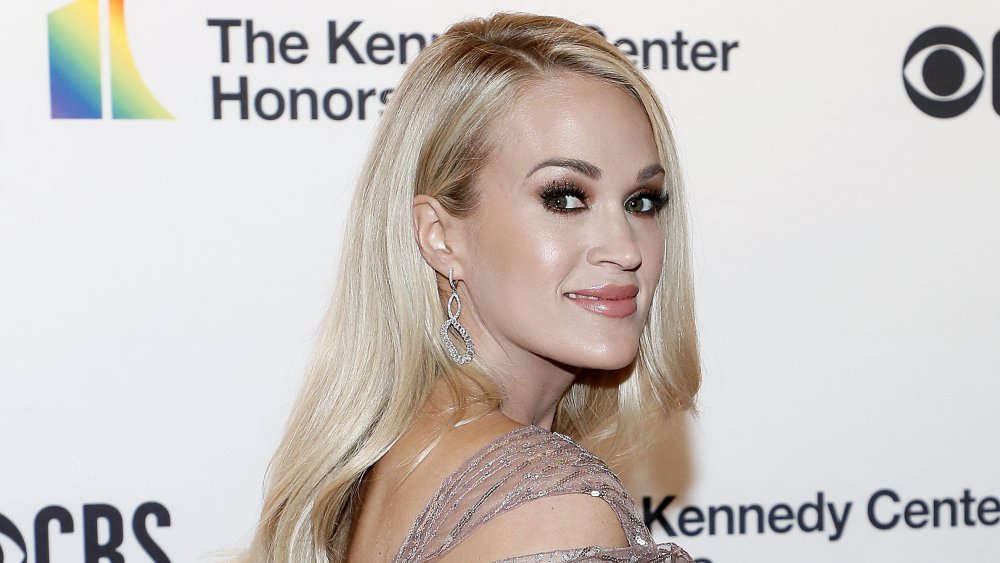 Paul Morigi/Getty Images
If you've watched the CMAs in the last 12 years, you likely grew to love Carrie Underwood's hosting skills. Unfortunately, this year, she's stepping down from the role that she's held for over a decade.
She broke the news on Instagram last December and thanked her fans for their support throughout her CMA reign. Underwood also gushed about her hosting partner, Brad Paisley. "It's hard to believe that [the 2019 ceremony] was my 12th year hosting and I will always treasure every show, from the 11 that I was so lucky to do with my partner in crime and friend for life, Brad Paisley, to sharing the stage with two of my all-time heroes," she posted (via The Boot).
The country singer continued, "It's hard to imagine topping what we have accomplished together, so I've decided that it's time to pass the hosting torch (at least for now!) to others that will cherish it and honor it as much as I do," she said. "I've got so many exciting things coming in the new year and beyond, and I can't wait to see what the future has in store for all of us."
The CMAs are switching things up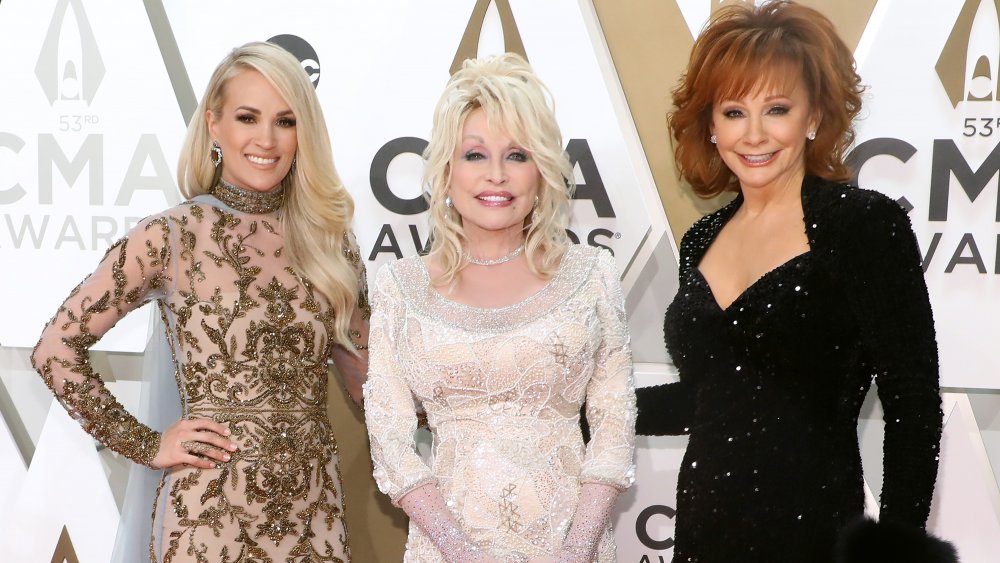 Taylor Hill/Getty Images
The 2019 Country Music Awards marked a new era after Brad Paisley stepped down from his role of co-hosting with Carrie Underwood to make way for the women of country music —Dolly Parton and Reba McEntire. According to Variety, the award show had dealt with declining ratings and revamped its format to fit a changing audience. With the power-house combination of Underwood, Parton, and McEntire, ratings jumped nearly 12 percent, the outlet notes.
"I'm so proud that we could celebrate the incredible female artists that are part of the legacy of country music, past, present and future, and I'm thankful for the huge audiences all over the world that tuned in to see it," Underwood's post read.
Robert Deaton, CMA producer, told Variety that he likely wanted to bring all three of the country stars back to the show at some point. "I think that's a magical combination, and that magic would not go away for a while. Right now, today, with these ratings, I absolutely would love to have the three of them back and do this whole thing over again," he said.
This year, on November 11, Reba McEntire is back and will be joined by country legend, Darius Rucker to host the show, according to Taste of Country. Only time will tell when Carrie Underwood reclaims her spot as host.