The Real Reason Wentworth Miller Won't Return To Prison Break
David Livingston/Getty Images
Wentworth Miller has played Michael Scofield on Prison Break since 2005 (via IMDb). But the 48-year-old says he is done with the show, as the openly gay star no longer wishes to play straight characters (via E! Online).
The actor, who came out in 2013 per CNN, took to Instagram to share that he is parting ways with the series, writing, "I'm out. Of PB. Officially." Miller went on to explain, "I just don't want to play straight characters. Their stories have been told (and told)." The star went on to apologize for to fans, er, sort of. "So. No more Michael. If you were a fan of the show, hoping for additional seasons... I understand this is disappointing. I'm sorry." Miller went on to say, "If you're hot and bothered bec you fell in love with a fictional straight man played by a real gay one...That's your work."
Followers of Miller's page were supportive of his decision. For instance, actor Matthew Espinosa responded, "Sad to hear about no more PB but happy to hear that you are making a decision you are proud of! We fully support and love you! Can't wait to see your next endeavor."
Wentworth Miller is taking a stand on behalf of younger gay kids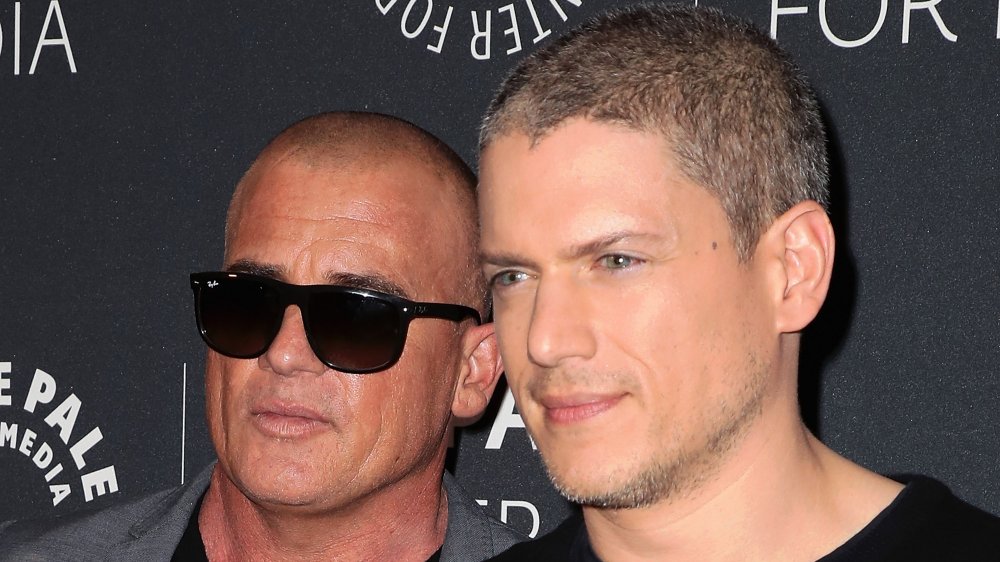 David Livingston/Getty Images
E! reports Fox had planned to renew the series but that is no longer happening, perhaps in light of pandemic restrictions, or because one of the main stars of the program is not planning to return. Meanwhile, Miller also shared that he feels he is being bullied on his own Instagram page. He did note that he has the power to delete comments, but also cautioned, "But I take seriously the possibility of queer kids visiting here, recently out of the closet or exploring the idea... I don't want them exposed to bulls**t."
Due to comments he said are from the "Stone Age," the star noted that while he doesn't want to disappear from social media, he may suspend the ability of followers to comment on his posts. Miller did acknowledge the support he receives on the page as well. One such supporter is his Prison Break cast mate, Dominic Purcell, who played Scofield's brother (via People). The star commented on Miller's post, "It was fun mate. What a ride it was. Fully support and understand your reasoning. Glad you have made this decision for you [sic] health and your truth. Keep the posts coming. .... love ya brother."