The Truth About Kat Dennings And Beth Behrs' Relationship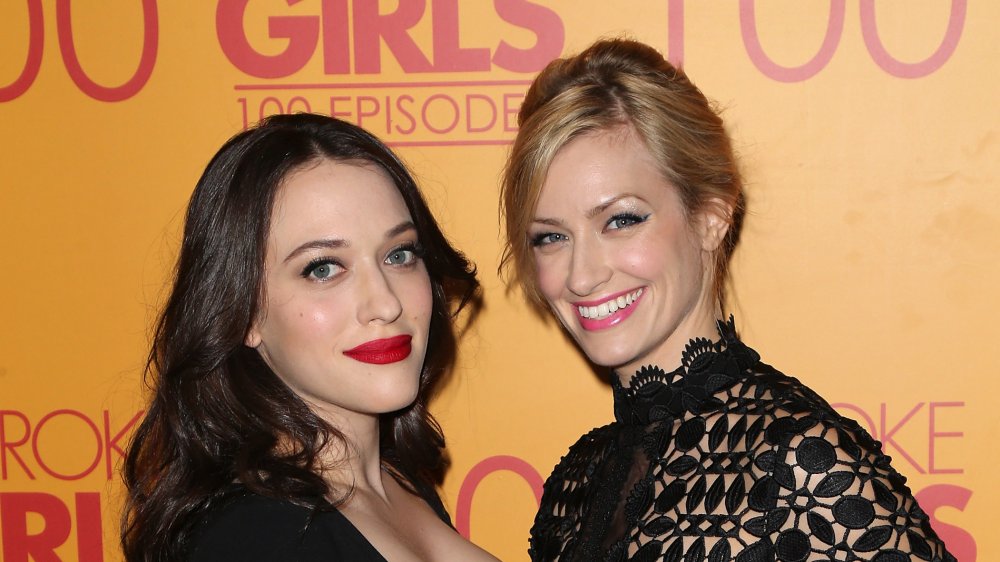 David Livingston/Getty Images
In the early 2010s, we had New Girl, Girls, and 2 Broke Girls — tales of not women, but girls trying to find themselves in major metropolitan cities.
2 Broke Girls followed the lives of two 20-somethings, Maxine "Max" Black (Kat Dennings) and Caroline Channing (Beth Behrs). Throughout the six seasons the show was on the air, viewers watched as Max (a fast-talking, blue collar waitress) and Caroline (a disgraced heiress) work to get their cupcake franchise off the ground, while also working at a local Williamsburg diner. The show was known for its comedic chops but it also addressed the recession, which, in 2011, was at the forefront of everyone's minds.
Dennings was the first actor to be cast in the Whitney Cummings/Michael Patrick King show (via Deadline), with Behrs landing the role of Caroline one week later, reportedly beating out "several established young actresses" (via Deadline).
On and off-screen friendship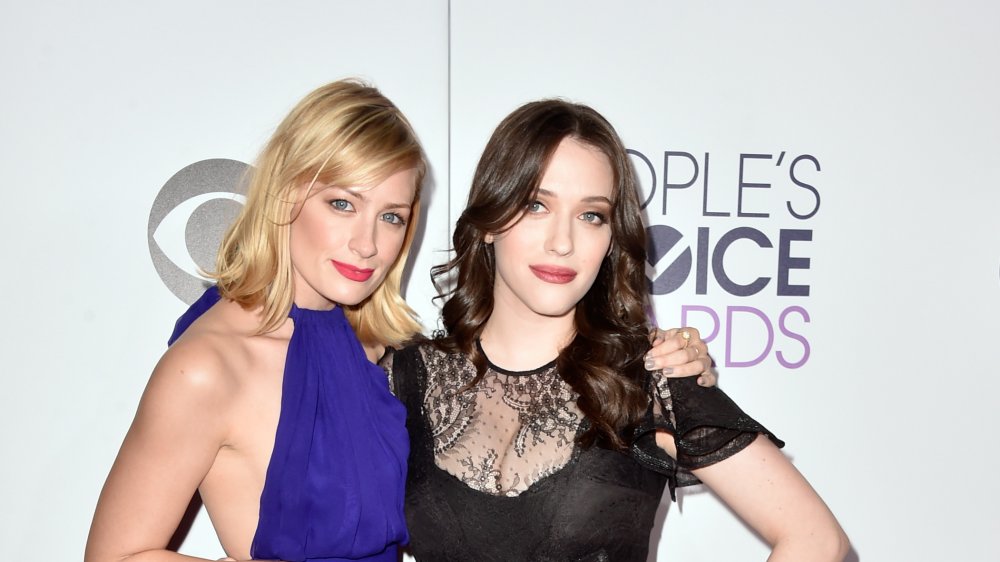 Frazer Harrison/Getty Images
On 2 Broke Girls, Max and Caroline have a sort of opposites attract, yin and yang dynamic. And Dennings credits their onscreen friendship with the relationship the two share offscreen. "Beth and I genuinely love each other and are best friends in real life and that probably reads," Dennings told ET Online before a panel at the Paley Center For Media's PaleyFest in 2013. "It's not like you think these two girls are faking that they love each other, we really do love each other" (via ET Online).
Dennings even suggested that their friendship has had a hand in the success of the show. "That's probably a part of it — that it feels real and genuine, which it is."
Behrs agreed, adding "All of our cast really gets along well. And you know, Kat and I are really great friends and I think you can see that chemistry onscreen, and I hope that's why people watch. Because we're having a good time and I think that shows"
Where are Dennings and Behrs today?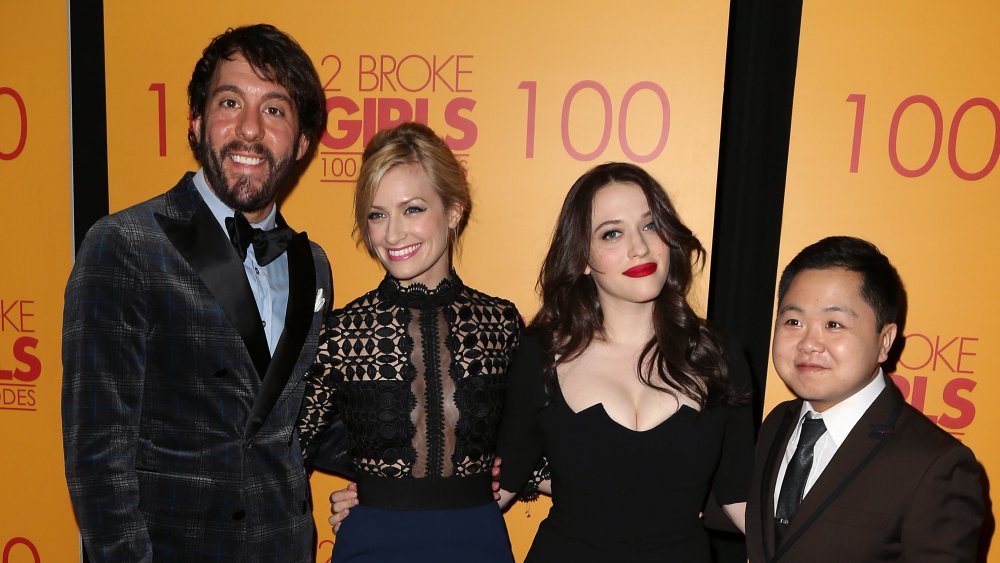 David Livingston/Getty Images
Since 2 Broke Girls ended after six seasons in April 2017, both Dennings and Behrs have been busy with their own projects.
Most recently, Dennings starred in the Hulu series Dollface, on which she also served as an executive producer (via Collider). Hulu announced in January that Dollface was picked up for a second season (via TV Line), so fans can soon expect to see more of Dennings. She'll also appear in the upcoming Disney+ series WandaVision (via Screenrant) and can be found in the now-streaming comedy Friendsgiving (via New York Times).
As for Behrs, she's stayed in the CBS family, recently appearing on the sitcom The Neighborhood alongside Cedric the Entertainer (via CBS LA). She called it "one of the most magical experiences of my life."
As for a 2 Broke Girls reunion, it's definitely not off the table. "Oh my god, I would," Denning said in an appearance on PEOPLE Now in November 2019. "I don't think anyone has ever... broached that topic with me, I would! I think it would be fun, like a reunion!" And where would a reunion find Max and Caroline? That's difficult to speculate, but most likely, still BFFs.