The Natural Skin-Care Ingredient You Never Knew You Needed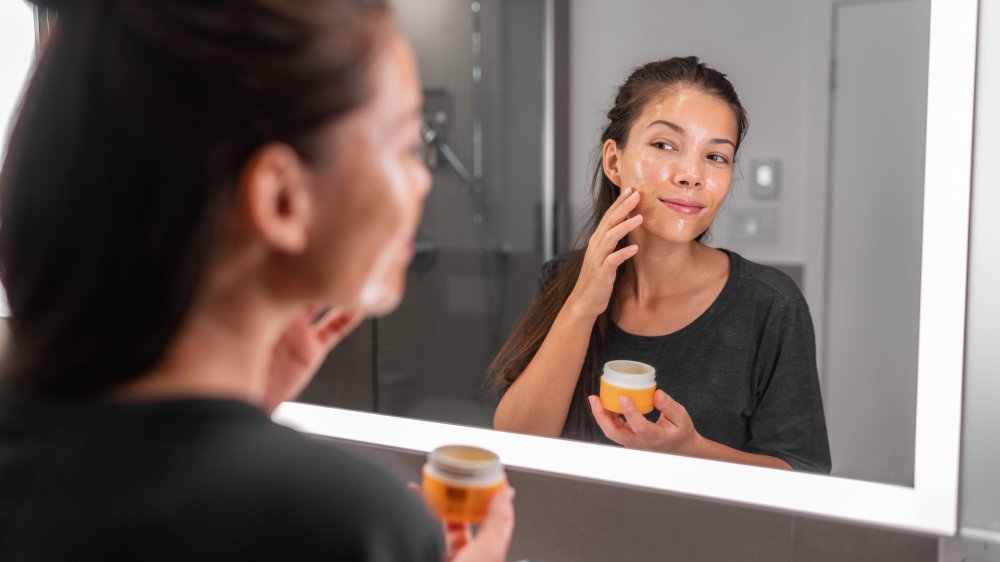 Shutterstock
Honey's antibacterial benefits are a staple of herbal tonics and natural cosmetics products alike. But, one type of honey stands out from the pack for its incredible health and skin benefits.
Manuka honey is produced in New Zealand from bees that feed on Manuka shrubs, Sakara Life explains. With more antibacterial and anti-inflammatory properties than regular honey, it's a holy grail for skin care. The raw variety comes loaded with B and C vitamins, amino acids and tons of live enzymes that combine with antioxidants to soothe and enhance the skin, the outlet adds.
Making it even more appealing, some kinds of Manuka honey contain hydrogen peroxide that fights breakouts alongside another highly antioxidant property, methylglyoxal (MCG). According to Sakara, the higher the MCG count, the greater the antibacterial properties that can translate to a clean and clear face. With four times the mineral content of your average honey, your face will eat this stuff up—fast. That means you're getting selenium, potassium, iron, copper, zinc and more when you apply Manuka honey to your skin, smoothing the surface and healing marks.
You can use Manuka honey for a variety of skincare needs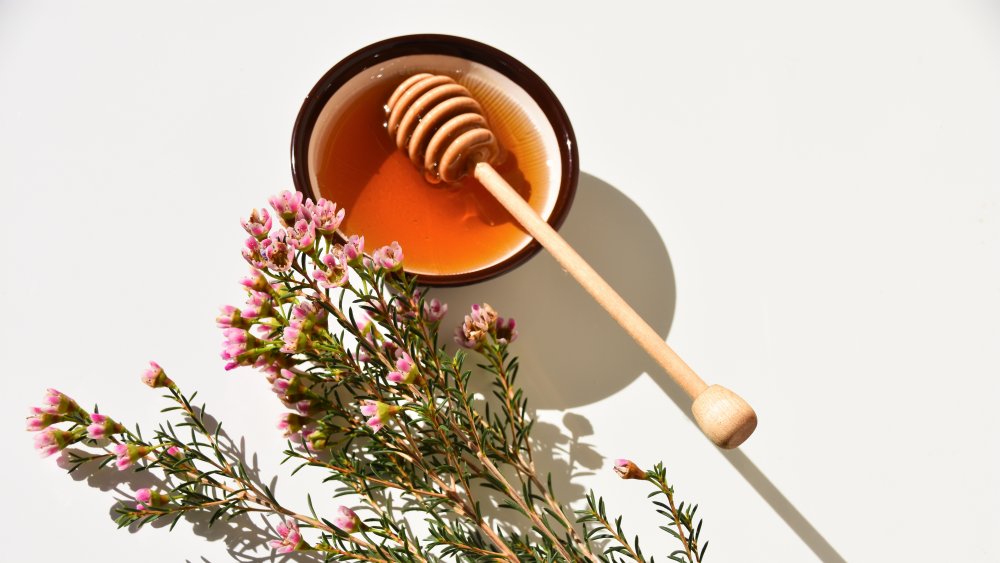 Shutterstock
Aside from putting it in your tea, you can use Manuka honey topically to reap its skin-enhancing benefits. Since it's also a natural exfoliator, you can use it in masks, serums or topical applications. Plus, using it topically regulates your skin's pH level, evens your skin tone and softens your skin as it pulls in moisture from the air around you, Sakara notes.
You can find a product that uses this type of honey as an ingredient, as Byrdie suggests, or you can make your own DIY mask or serum that includes it as well. A simple way to add it is by using it as a mask on its own by slathering a teaspoon or so all over your skin for 15-20 minutes, Mindbodygreen suggests. You can also add various oils or filtered water if you want to dilute. Add Manuka honey as a spot treatment to watch blemishes and acne scars fade with ease or combine it with witch hazel for a powerful cleanser. If you need a moisturizing boost for your hair, you can even use it to hydrate your strands. 
Instead of spending hundreds on various cleansers and serums, the only product that you need might be readily available in Manuka honey.