The Meaning Behind The Adorable Name Of Rupert Grint's New Baby
Accio diapers! Hard as it is to believe, the students of the Hogwarts School of Witchcraft and Wizardry have all grown up, and some have even gone on to produce the next generation of magic-makers. Joining the ranks of proud parents is none other than Ron Weasley himself, Rupert Grint. In the latest chapter of "Whatever happened to the Harry Potter cast?", Grint created his first-ever Instagram account (you mean there are people under 40 who don't have one yet?) to show off his baby girl to the world.
"Hey Instagram....only 10 years late, but here I am," Grint wrote in his post. "Grint on the Gram! Here to introduce you all to Wednesday G. Grint. Stay safe, Rupert." He attached a picture of himself sitting in a comfy-looking yellow chair and cuddling little Wednesday, her face nestled in his shoulder.
As People reported, the ginger actor and his longtime partner, Georgia Groome, welcomed their daughter back in early May, but this is the first photo he's released of her, and the first official mention of her name. So what's the story here?
Rupert Grint's daughter's name has ancient origins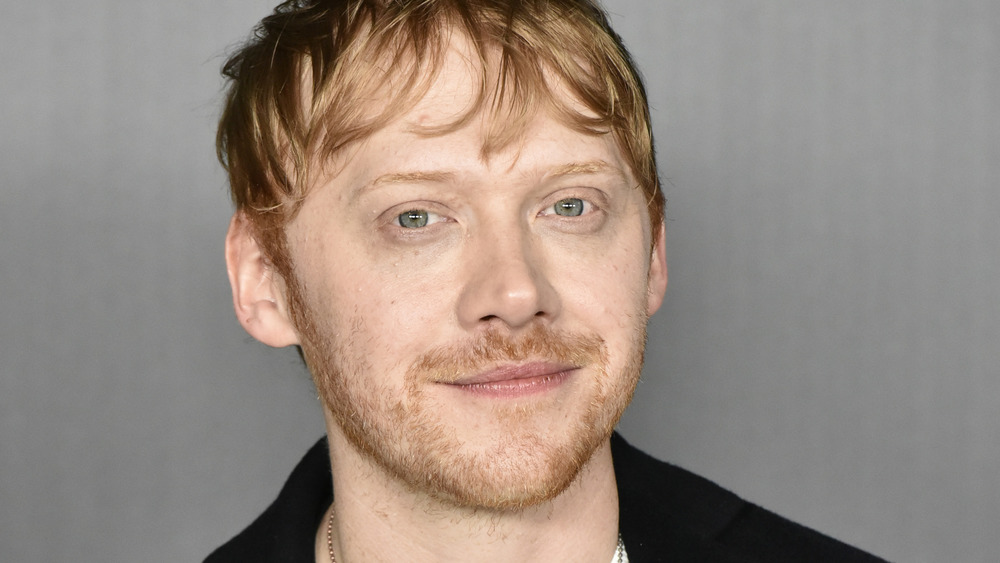 Eugene Gologursky/Getty Images
While fans may have been surprised that Rupert Grint didn't pick a Potter-themed name such as Hermione, Fleur, Ginny, Rowena, Nymphadora, or Minerva, the name he and Groome chose is still awesome. He hasn't given an official origin story of Wednesday's adorable name, but it's possible that they were simply paying homage to the day of her birth. (The news was made public on Thursday, May 7, but the baby could very well have arrived the day before.)
One might also wonder whether Grint is an Addams Family fan. Charles Addams' popular New Yorker cartoon of a creepy/kooky family has been made into TV shows, a movie franchise, and a Broadway musical, and the family members include Wednesday, a morose-looking girl with a pair of severe braids and a fondness for wearing black. The name of the character was established in the 1960s TV program, inspired by the old nursery rhyme that includes the line "Wednesday's child is full of woe" (per Groovy History).
Or maybe Grint and Groome are into ancient history. The English names for the days of the week are derived from Roman and Norse mythology. Wednesday means "Odin's day," named for the primary Norse god. Odin was linked with the planet Mercury, and per Live Science, was associated with magic, death, wisdom, and victory.
But just as "a rose by any other name would smell as sweet," a Wednesday Grint by any other name would be every bit as adorable.