Why Florida Georgia Line's Tyler Hubbard Canceled His CMA Awards Performance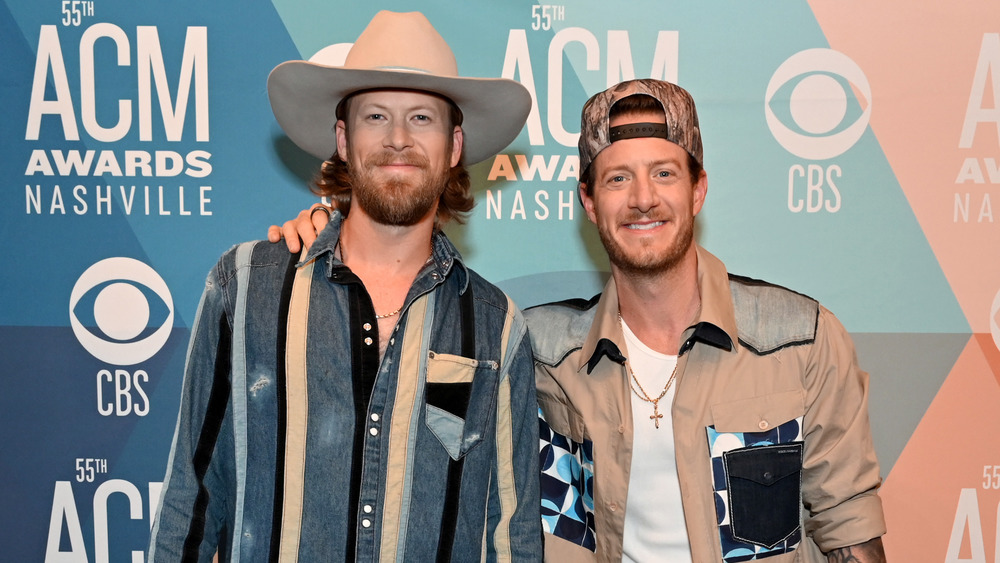 Jason Kempin/acma2020/Getty Images
First it was Lee Brice. The American Idol alum contracted COVID-19 and announced he was canceling his CMA Awards performance. With "country's biggest night" set to kick off live from Nashville tonight, another big name has had to pull out of the telecast after testing positive for coronavirus. Sadly, Florida Georgia Line's Tyler Hubbard just shared that he too is unable to attend the CMAs (via Yahoo!).
The country superstar took to Instagram to confirm the news, writing, "Some of y'all guessed it.....Got the Rona." Hubbard went on to share more about his condition and how he is coping with his diagnosis. "Asymptomatic. Quarantining on bus. Miss my family. Writing songs. Thankful."
As for why fans may have suspected that something was up in the first place, Hubbard posted a picture a few days ago that hinted at an upcoming reveal. "Any ideas why I would have my tour bus parked in the drive way [sic]?" the H.O.L.Y. singer asked. Followers were quick to toss out ideas, including joking that he was partying in there, but also that he was quarantining and had contracted COVID-19.
Tyler Hubbard's COVID diagnosis is having a huge impact on his young family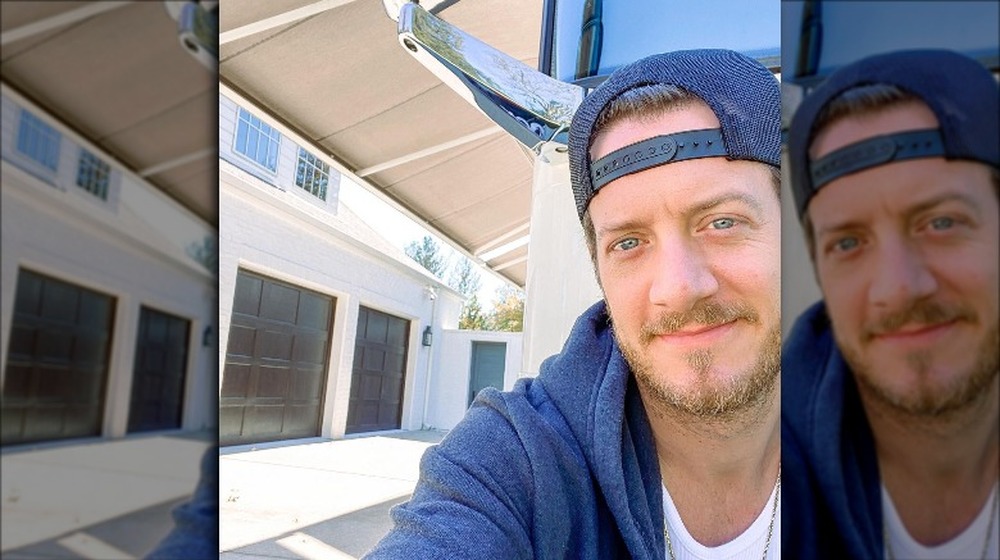 According to People, Hubbard's inability to perform at the 2020 CMAs means his bandmate Brian Kelley will also not appear Wednesday night. Meanwhile, Hubbard's wife Hayley took to Instagram to share more about her husband's diagnosis and how their family — which includes three children under the age of 3 and a newborn baby — are coping.
"Tyler tested positive for COVID 19 — but luckily so far we're all still negative & he's asymptomatic for the most part," the mom of three shared. Even though she is smiling underneath her face mask in the accompanying image, Hayley, who shared 7-week-old Atlas is being cared for by a nanny at her home to keep him safe, admitted to feeling frustrated by the circumstances. "Now this while we have a newborn that I can't see for 14 days and 2 very active toddlers...and not to mention it has put some of my projects on hold that I've been so excited about," she vented, understandably.
The good news is for now, she and her kids are healthy, but according to People, Hubbard was tested after coming in contact with someone who tested positive, and he has since spread the infection to two other people.
Here's hoping everyone in the Hubbard household stays healthy and safe! Tyler, we will miss you tonight at the CMAs.