Why Macy's Is Breaking This Holiday Tradition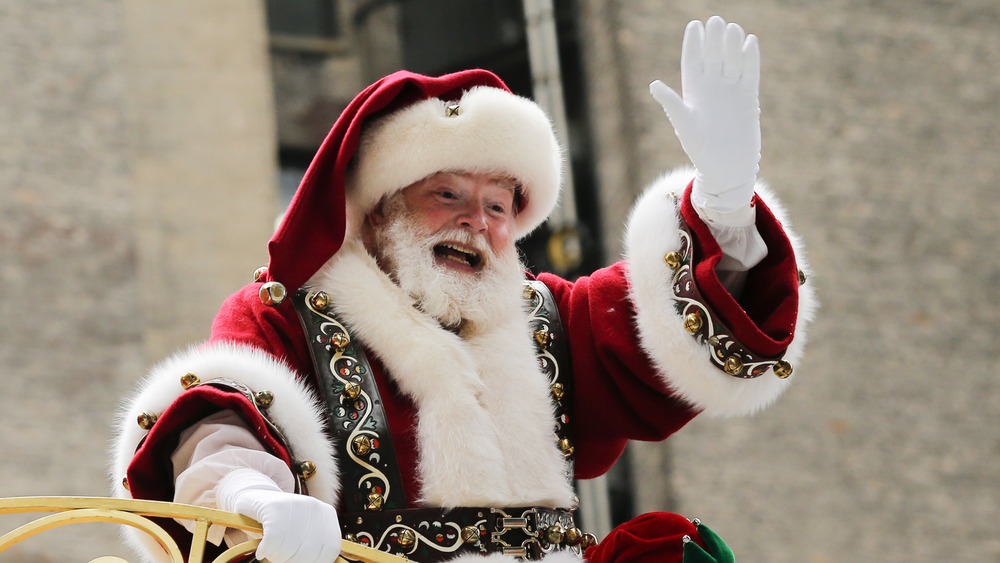 Eduardo Munoz Alvarez/Getty Images
Covid-19 put a serious damper on the 2020 holiday season. In early November, the CDC released new, stricter guidelines for Thanksgiving celebrations stating "Traditional Thanksgiving gatherings with family and friends are fun but can increase the chances of getting or spreading COVID-19 or the flu. The safest way to celebrate Thanksgiving this year is to celebrate with people in your household." And if you don't feel like cooking, you can always consider ordering your Thanksgiving feast to-go!
But with cases surging across the country, Thanksgiving isn't the only seasonal celebration affected by the ongoing pandemic. After nearly 160 years, Macy's flagship Herald Square location in New York City will not be hosting Santa Claus in its famous Santaland village this year. According to USA Today, more than a quarter of a million people visit Jolly Old St. Nick every year at Macy's, and the department store's executives had to make the difficult decision to take the tradition virtual for safety reasons. Santa won't be making stops at the Chicago or San Francisco Macy's stores either.
According to the Macy's website, "The safety of our visitors and colleagues is our top priority. Macy's Santaland is a high-touch, high-traffic experience. Due to the nature of this interaction, we made the difficult decision to move to a virtual engagement this year."
Santa visits will be virtual this year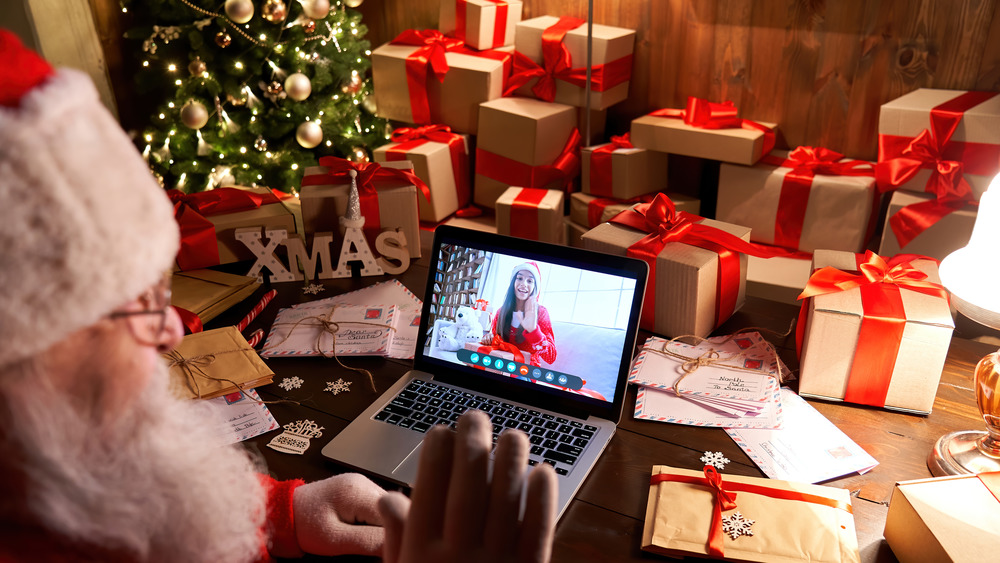 Shutterstock
Beginning Friday, Nov. 27, 2020 and running through Thursday, Dec. 24, 2020, children of all ages can safely log into Macy's Santaland at Home, for free, and share in the experience without crowds and long wait times. They'll have the opportunity to meet the elves just as they would if they were waiting for a photo with Santa, and according to Deadline, tour his workshop, village, and even play online games before having a meet-and-greet with the Big Man himself which even includes a downloadable selfie.
And while some families may be feeling frustrated that their longstanding holiday traditions will change this year, there are just as many that are elated that Santa visits are going virtual. Not only does Macy's Santaland become more accessible to children worldwide who might not have otherwise visited New York City during the holiday season, but as PopSugar points out, it becomes a much easier experience for parents by eliminating meltdowns, making it more accessible for special needs kids, and, it's not only more believable for young ones, but it also gives them a more personal experience while eliminating the fear of being forced to sit on a stranger's lap. And the best part, parents can, as Macy's describes it, choose their "preferred diversity experience" when visiting Santa, making it a more inclusive and culturally appropriate activity for everyone.
Who knows, virtual Santa visits might even be better than seeing the Jolly Old Elf in person.