Netflix Just Dropped Some Big News For Emily In Paris Fans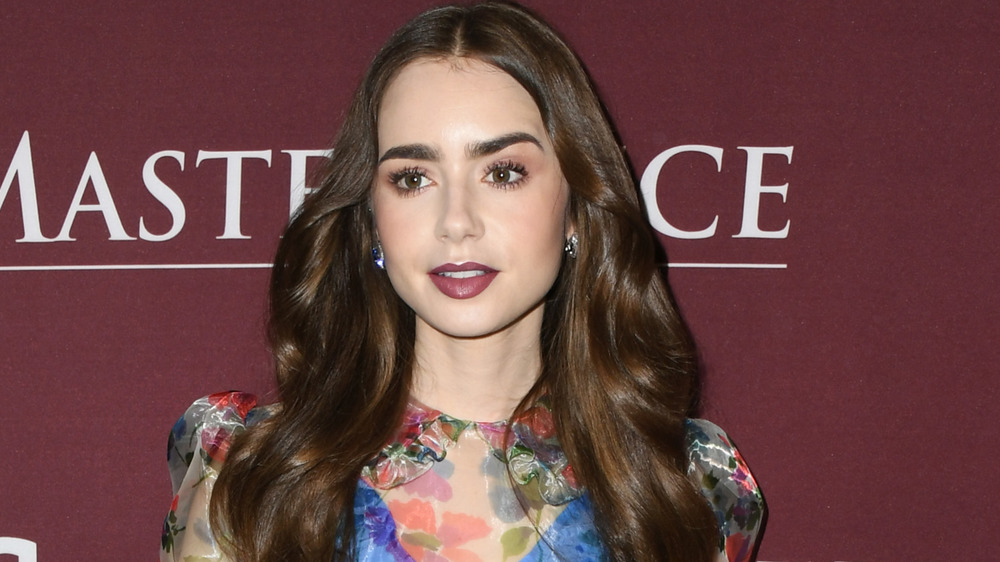 Jon Kopaloff/Getty Images
Good news, Emily in Paris fans: Not long after we said au revoir to season 1 of the Netflix original, news has come that we'll soon be saying bonjour to season 2 of the series.
The 10-episode season dropped on October 2 and not long after that reached Netflix's top 10 list (via Deadline). The show follows Emily Cooper (Lily Collins), an ambitious 20-something who lands her dream job in Paris when her company acquires a French luxury marketing company. Early into the series, Emily's boss (Kate Walsh) discovers she is pregnant and thus, Emily must go and work in Paris in her place. Of course, Emily soon finds that her life in Paris is not at all what she expected, as she clashes with her boss, Sylvie Grateau (Philippine Leroy-Beaulieu), learns that her coworkers are more frenemies than friends, and falls for the hot neighbor (Lucas Bravo) that she cannot have. But of course — she looked fabulous doing it all.
What to expect from season 2 of Emily in Paris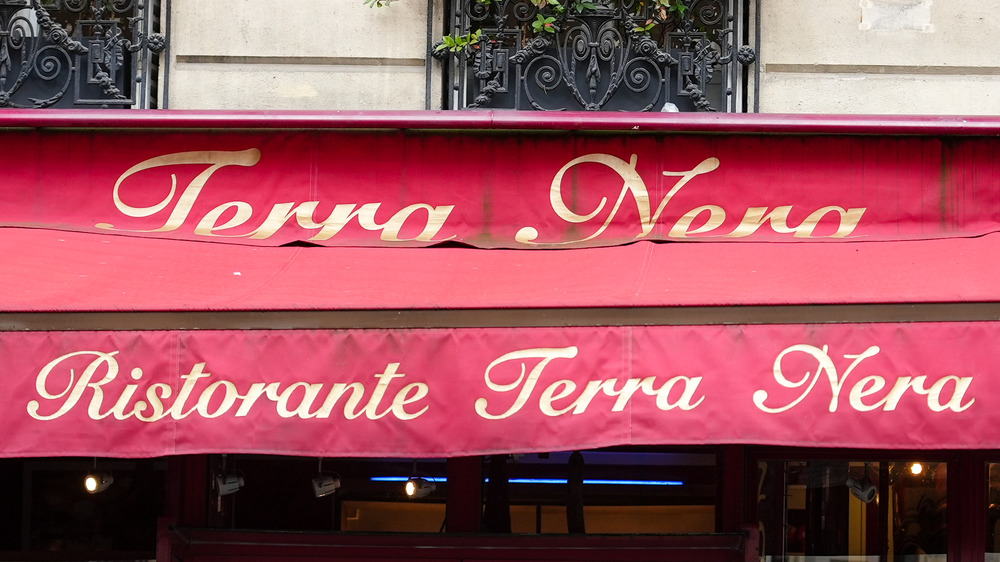 Edward Berthelot/Getty Images
The announcement of the show's renewal came in the form of a letter from Emily's boss, Sylvie, who writes — on Savoir letterhead, no less — "We are writing to regrettably inform you that Emily Cooper will need to remain in Paris for an extended period of time," and "We hope that by extending her time in Paris, Emily will further the relationships she has already made, delve deeper into our culture, and perhaps pick up a few words of basic French" (via Deadline).
Sylvie's fictional press release echoes what series creator Darren Star had told Oprah Magazine about his vision for season 2, should the show be renewed. "In season 2, she's going to be more of a part of the fabric of the world she's living in. She'll be more of a resident of the city," he said. "She'll have her feet on the ground a little more. She's making a life there."
Netflix also dropped a video on Twitter, featuring cast members saying the word "Deux" (that's two in French) and showing Collins (in character as Emily) receiving texts from both Gabriel and Matthieu, a hint that last season's love triangle will be carried into season 2.
What to watch in the meantime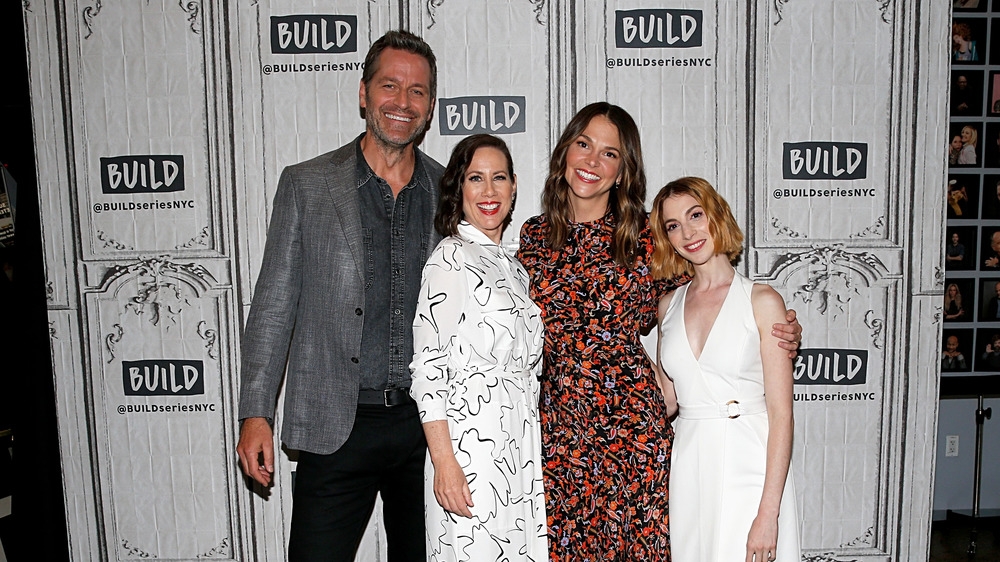 Dominik Bindl/Getty Images
Let's say you've already binged Emily in Paris — not just once but two or three times — and you're not sure what to watch until season deux has arrived on Netflix. Well, believe it or not you're in luck: Darren Star has created not one but two other shows with DNA similar to that of Emily in Paris.
On the chance that you haven't watched the late '90s/early 2000s classic Sex and the City, know that the show is about pretty much exactly what it sounds like: Sex and the city, New York City, to be exact. Sex and the City follows sex columnist Carrie Bradshaw and her three best friends, Samantha Jones, Miranda Hobbes, and Charlotte York, as they fall in and out of love, further their careers, maintain their friendships, and of course, shop for clothes. All six seasons of the show are streaming now on HBO Max (via Decider).
But if you're looking for something a little more current — and another fish out of water story — there's also TV Land's Younger, starring Sutton Foster as Liza, who, just like Emily, works in marketing. However, Liza has a secret: She's a 40-something pretending to be a millennial in order to get ahead in the book publishing business. The show is available to stream on Hulu (via Decider), and yes, just like Emily in Paris and Sex and the City — the fashion is impeccable.