The Internet Is Upset With Alton Brown For His Post-Election Comments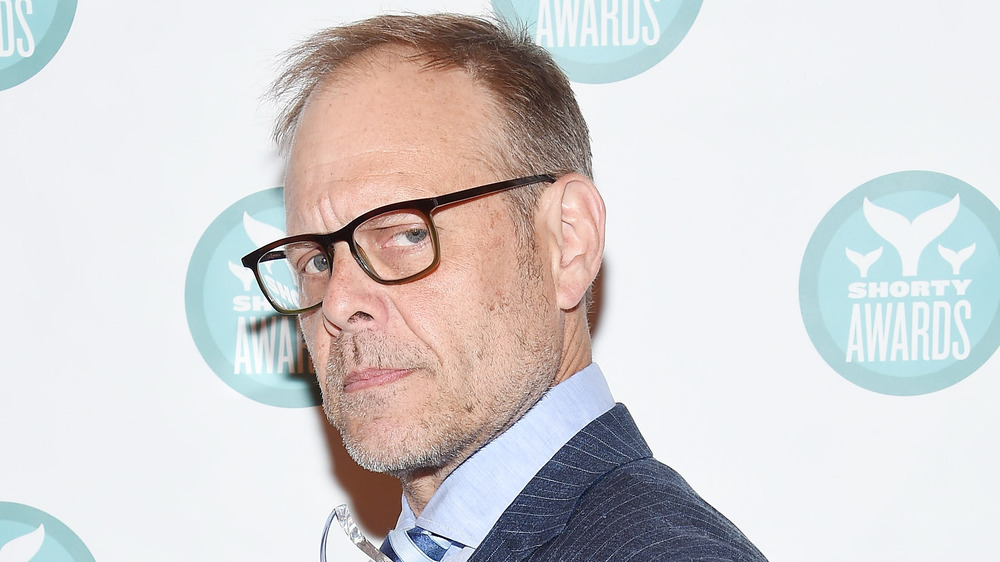 Gary Gershoff/Getty Images
With the election called by most outlets, more celebrities are beginning to step in and voice their own opinions about the results. While everyone has a right to speak their mind, fans (and those who aren't) of course like to give their two cents as well. Because of this, celebrity chef Alton Brown has gotten himself into some hot water after comments — well, several whole rants rather — that he made about the election on Twitter. And no, this isn't his earlier Nov. 3 caps lock rant. Brown took it a lot further.
Firstly, Brown shocked many of his followers who fall on both sides of the political spectrum earlier in the week when he admitted he voted Republican for nearly all of his life and would title himself a conservative, though he later clarified he voted for Biden this year. Unfortunately, this somehow became one of his more bland statements as he spiraled down, deciding to make remarks about the Holocaust.
Alton Brown made inflammatory comments about the Holocaust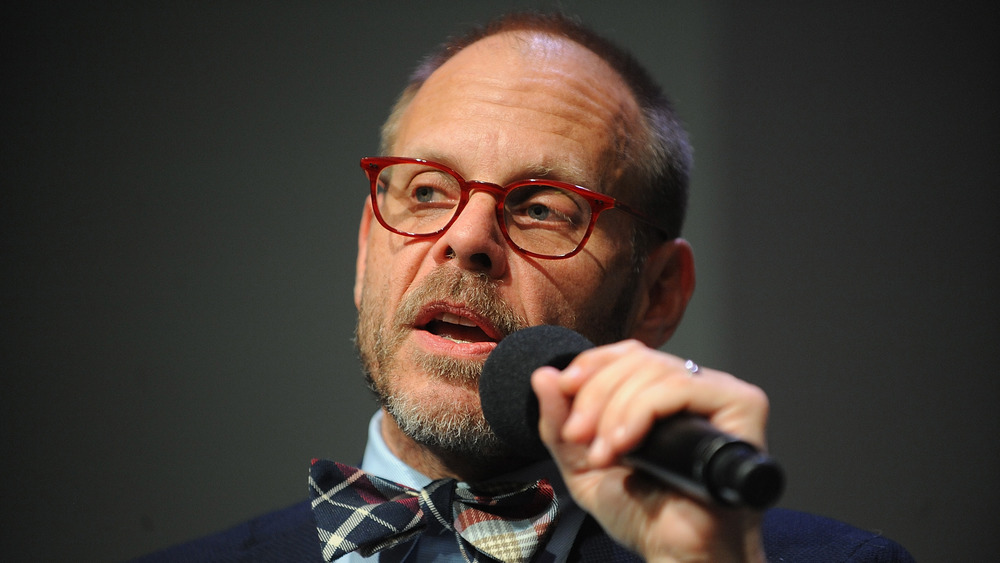 Brad Barket/Getty Images
Alton Brown didn't stop at the current state of American politics and his voting preference. He made a shocking comment referencing the Holocaust and uniforms prisoners had to wear, which StopAntiSemitism.org caught a screenshot of (via NBC News). One of his replies to a commenter was also screenshotted by followers, which also had anti-Semitic undertones.
While all of his tweets have since been deleted, he left followers with an out of place tweet referring to his first rant back on Nov. 5 stating, "I'm blaming pineapple...for everything. EVERYTHING." An odd and sad excuse of a scapegoat to use for all of his rants tirade. But, this changed when he eventually logged back on to type out an apology to those who did and didn't witness his second firestorm of tweets on Nov. 11.
"I apologize for the flippant reference I made to the Holocaust in my tweet last night. It was not a reference I made for humorous effect but rather to reflect how deeply frightened I am for our country. It was a very poor use of judgement and in poor taste," he wrote.
Although he apologized, his comments were deemed wildly inappropriate by Twitter users, who (rightfully so) are not letting him off the hook so easy, and are continuing to share their thoughts.