The Real Reason Lady A Was A CMA Awards No-Show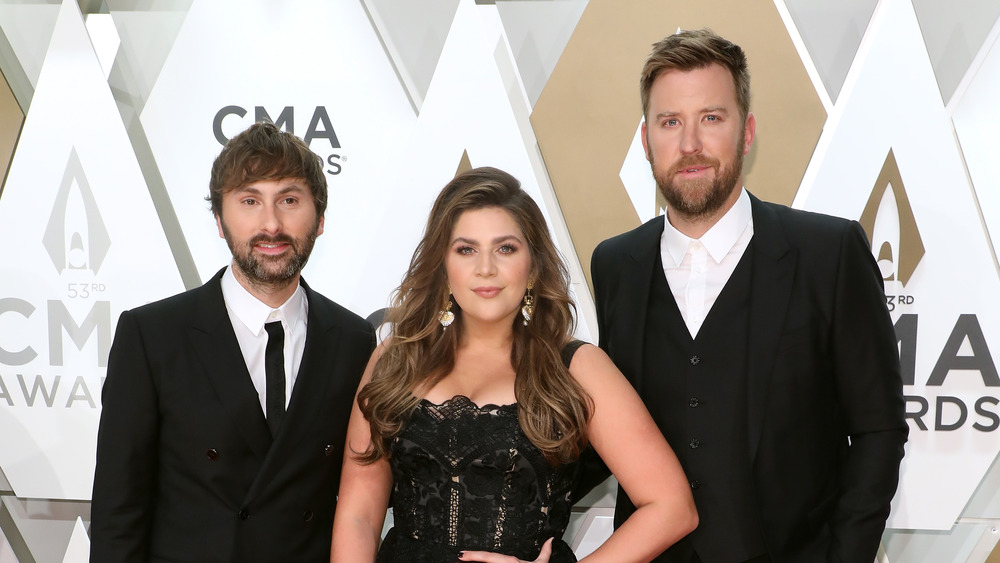 Taylor Hill/Getty Images
The beloved Lady A (or Lady Antebellum, as the group used to be known), are favorites in the country music scene, and they have numerous awards to show for it. And while they've been a fixture at the awards since they made their debut, they won't be at the CMA Awards this year, and they took to Twitter to explain why.
"Taking a look back at last year's CMA Awards and all the fun we had that we have every year getting to hang out with our country music family!" Lady A said in a statement, with a photo from last year's ceremony. "Sadly, one of our immediate family members has just tested positive for COVID-19 this week. So far, the three of us continue to test negative, and out of caution and love for everyone involved with the CMAs, we've decided to stay home from the awards tonight," they said. 
The tweet continued, "We're bummed that we won't be able to perform with Darius Rucker and Thomas Rhett, but luckily Charles already taped his performance with Carly Pearce so you will still be seeing him take the stage! We'll be cheering on our friends at home like the rest of y'all! Stay safe out there."
COVID has also forced Jenee Fleenor to sit out the awards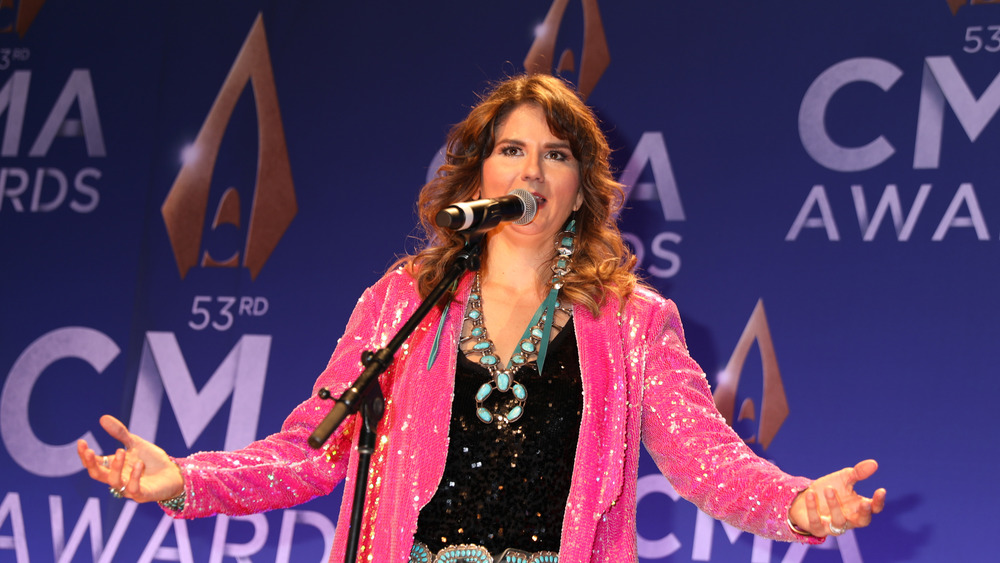 Leah Puttkammer/Getty Images
Lady A fans took to Twitter to express their shock and support for the group at the news. "I hope you three stay safe as well! I'm bummed you three won't get to perform but it's understandable," one Twitter user said. Another fan chimed in by wishing them well: "Take care and be well, praying for y'all!!"
But they aren't the only performers to sit out this year's awards, which are being held live. CMA Awards' Musician of the Year for 2019 — and the first woman to receive the distinction (via Tennessean) — Jenee Fleenor will also be absent and for the same reason: "Hey y'all! I'm so sorry to inform you I won't be playing the CMAs tonight. Unfortunately I tested positive for...yeah you guest it...'Rona. I am thankfully feeling just fine, just bummed of course. I'm absolutely honored that the CMA's asked me to perform on the Charlie Daniels tribute and I was so looking forward to putting on some sparkly clothes (thank you Double D Ranchwear!) and sawin' my heart out for Mr. Daniels!!" (via Twitter).
"I reckon it's just another bump in the road of 2020 and as the saying goes, "the show must go on." I hope you tune in – the CMA's have been working tirelessly to put on an amazing show!! Love y'all so much & heck I might go put on my sparkly clothes anyway! – Jenee." So while both performers won't be there in-person there is still a lineup of folks expected to show face.