The Funny Reason Everyone Is Talking About Steve Kornacki's Tie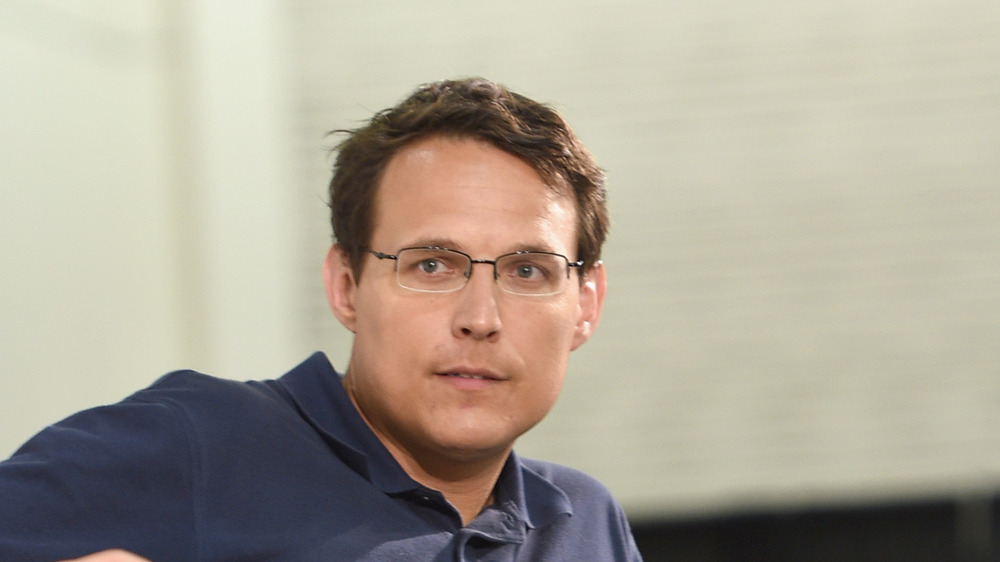 Joshua Blanchard/Getty Images
We're interrupting breaking news coverage with breaking news: this power TV couple may have kept us all together throughout days of adrenaline-fuelled election coverage, but Steve Kornacki wants you to know that he's officially breaking up with his striped tie — but not for the reasons you think. 
All throughout the coverage, Kornacki was seen with the same outfit every day: his trusty khaki trousers (Gap); white shirt; and navy blue, green and white striped tie. Turns out Kornacki, along with the rest of us, weren't the only ones that were barely holding it together throughout the nail-biting week that went on for forever. While Kornacki was being held together by Diet Coke (via CNBC), his tie was being held together... with staples. 
Kornacki took to Twitter to announce the end of the partnership that led Kornacki, and fellow election wonk, CNN's John King, "chartthrobs" by the internet, saying: "Against all odds, the staples held through the election, but now I think the time has come to finally retire my tie." He also shared a photo of the tie that served him well — but it looked like it was more than ready to retire.
The tie belongs in the Smithsonian: Kornacki fans
The post, which picked up nearly 60,000 likes on Twitter, was met with a cry of heartbreak from fans of the man some also call "Map Daddy." One follower had a suggestion for the future of the tie: "NOOOOO. It belongs in the Smithsonian for history [buffs] to see in the year 2117. Steve Kornacki is DA MAN throughout all of this. I watched nonstop from Tues. through Saturday just to see Steve. I slept less than you Steve, just to not miss any of your updates. Send me that tie." 
Fellow TV personality Lawrence O'Donnell advised Kornacki to "Steve, go to my 5th floor closet and grab a dozen." And a third person asked Kornacki to show the tie a bit of respect because: "That tie is a sympol (sic) of all the people that survived this election with no sleep."
But one fan did take the opportunity to address Kornacki with an issue that was obviously of some serious concern: "Please retire those brown pants. Black or blue are better. It's a distraction. I watch John king now. Nothing attractive about them. U live In nyc. Peace"