Here's Why Twitter Is Mocking Bobby Bones' CMAs Shoutout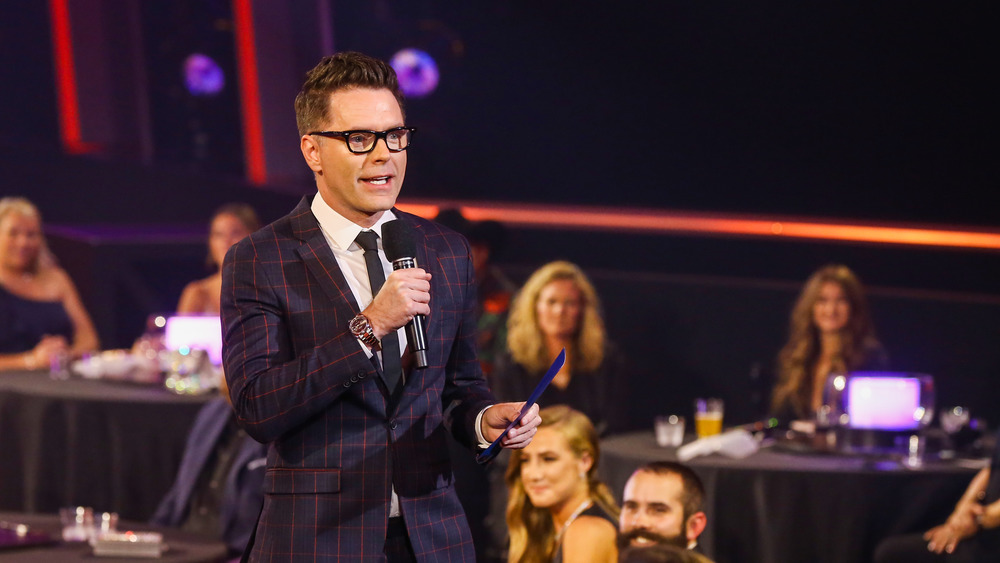 Terry Wyatt/Getty Images
As Forbes puts it, iHeart radio's Bobby Bones is the most powerful man in country music, thanks to his popular radio show, which has been known to help boost aspiring country stars. But even Bobby Bones wasn't immune to a bit of social media ribbing when he gave his fiancee Caitlin Parker a shoutout on tonight's CMA awards with a sheepish, "Hi Caitlin." Bobby Bone's co-host Dan Chappell (aka Radio Lunchbox) quickly uploaded a clip of the moment with the caption: "Did he really just do this? Did @mrBobbyBones really shout out who I think he did???"
The Internet was quick to take sides — one teased Bobby Bones for his shoutout saying: "Dude is lame," and another saying, "Of course he did," along with an eyeroll emoji. But other fans were more charitable, and they used the opportunity to call out Radio Lunchbox instead, saying: "Lmao. You're so funny @RadioLunchbox I love your takes but give @mrBobbyBones a break man. It's his first true love. He just discovered love is real. Let's just be happy for him & Caitlin."
Bobby Bones recently got engaged to Caitlin Parker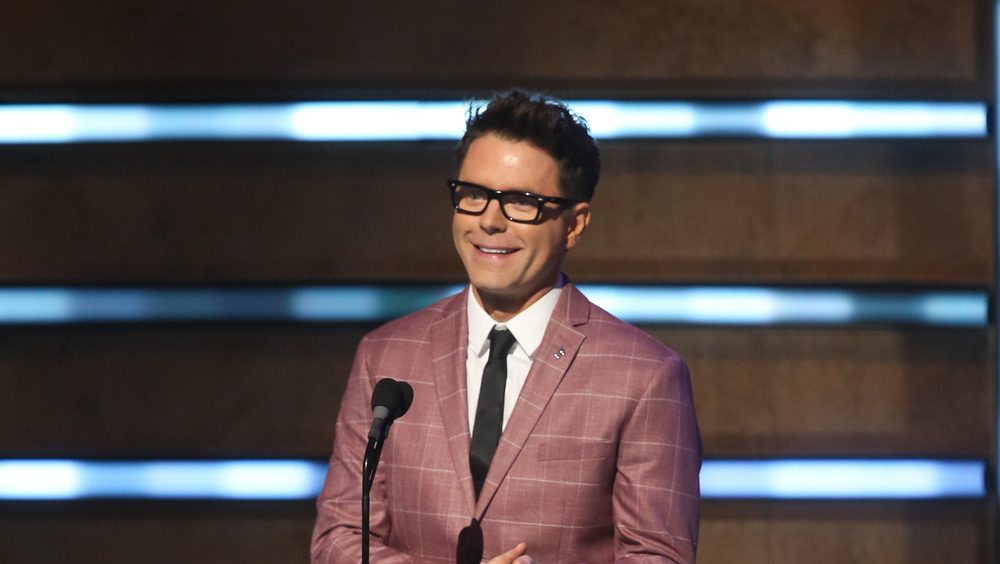 Terry Wyatt/Getty Images
People says Bobby Bones, 40, met Caitlin Parker while he was visiting a friend on the set of Dancing with the Stars and that it wasn't exactly love at first sight. "We didn't really hit it off the first time we met," he said. "We were just like 'Hi, what's up?' and then we started talking on Instagram like a month later," he said. Their first date was reportedly awkward because Parker didn't know the outing was meant to be a date, but they eventually got into sync and they've been a couple since then. 
The lockdown was an opportunity for both of them to get to know each other better: "We went out, and then we went out again, and we were luckily at the point in our relationship where it was like 'Hey, do you just want to quarantine together?'" Bones said. "So she came here [to Nashville] from Los Angeles — we've been here for several weeks and it's been great," he said. 
It seems appropriate then that because the relationship began on Instagram, that the couple would use the same social media platform to tell their fans the big news — that they had gotten engaged.