Little Big Town's Heartbreaking CMAs Tribute To Kenny Rogers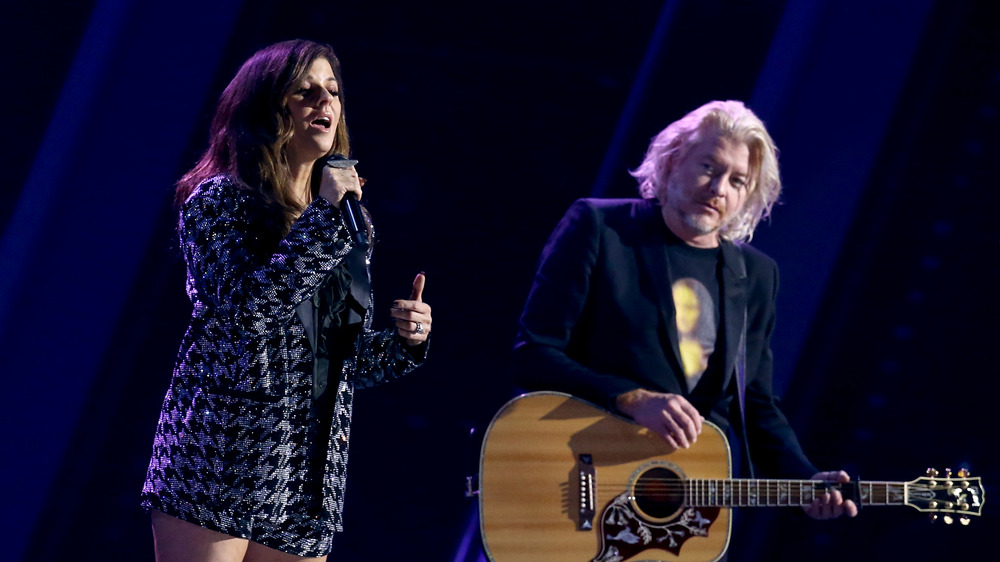 Terry Wyatt/Getty Images
Kenny Rogers might have passed away in March of this year, but his music was very much alive in this year's CMA Awards, as Little Big Town delivered a touching tribute to the country music giant by performing their cover of a signature Rogers hit, "Sweet Music Man." In introducing the group, CMA's co-host Darius Rucker said: "The great Kenny Rogers did so much in his long career, including hosting this show four times. In all he did, Kenny influenced me and countless others in country music and way, way beyond. Here to honor the 'Sweet Music Man,' who we lost this year, nominees for Vocal Group with truly heavenly voices, Little Big Town," (via The Boot). 
Fans who were visibly moved took to social media to compliment Little Big Town, which is up for an award itself as vocal group of the year. "I think Little Big Town won the night with that Kenny Rogers song," one fan tweeted. Another said: "Ok, not a big country guy. But Little Big Town's tribute to the great Kenny Rogers was really good. What a magnificent rendition of Sweet Music Man. Wow." A third admitted the cover gave her the feels, saying, "Beautiful tribute to the one and only Kenny Rogers by Little Big Town. Bringing me to tears #CMAawards"
Rogers released the song in 1977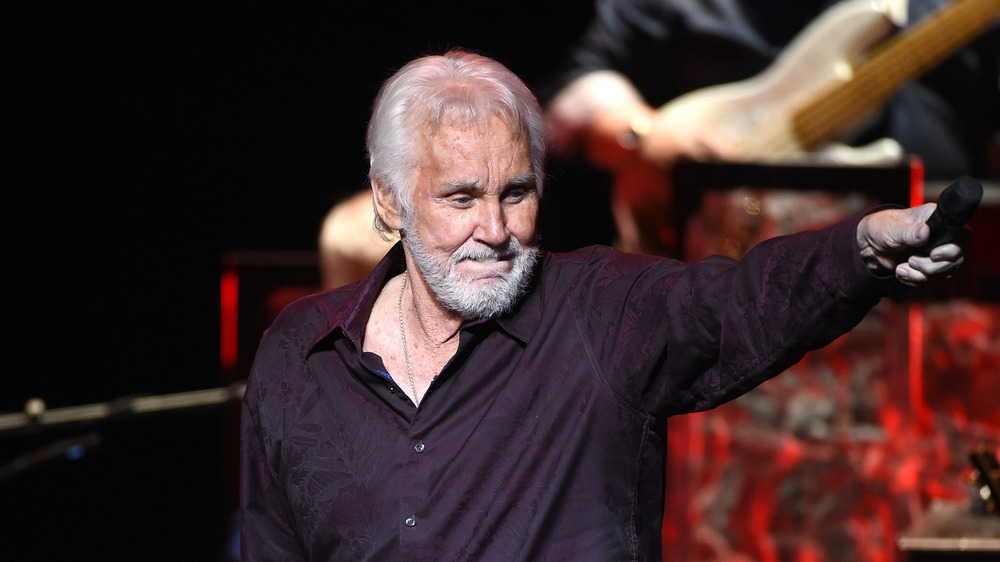 Kevin Winter/Getty Images
A Taste of Country says Kenny Rogers wrote the song after a conversation he had with Jessi Colter, who talked to him about the problems she was having with Waylon Jennings. The song first dropped in 1977 as a single from his Daytime Friends album, and that, along with other hits like "Lady," "Lucille," "Ruby, Don't Take Your Love To Town," and the duet "Islands in the Stream" with Dolly Parton, became the country legend's most iconic tunes (via A Taste of Country). Dolly Parton also recorded her own cover for "Sweet Music Man" but she never recorded it as a single.
Kenny Rogers passed away at age 81 after he moved into hospice care. He stopped touring in 2016, but his last show took place in Nashville a year later. Despite his passing, his music continues to live on through fans and other musicians.